New Zealand Infrastructure Commission
Te Waihanga
We were asked to design a first home for the Infrastructure Commission, Te Waihanga to reflect a new way of working and provide many different ways for external parties and the Infrastructure Commission, Te Waihanga to engage. The location of the office was chosen on the corner of Customhouse Quay and Hunter Street as it is the crossroads of business and government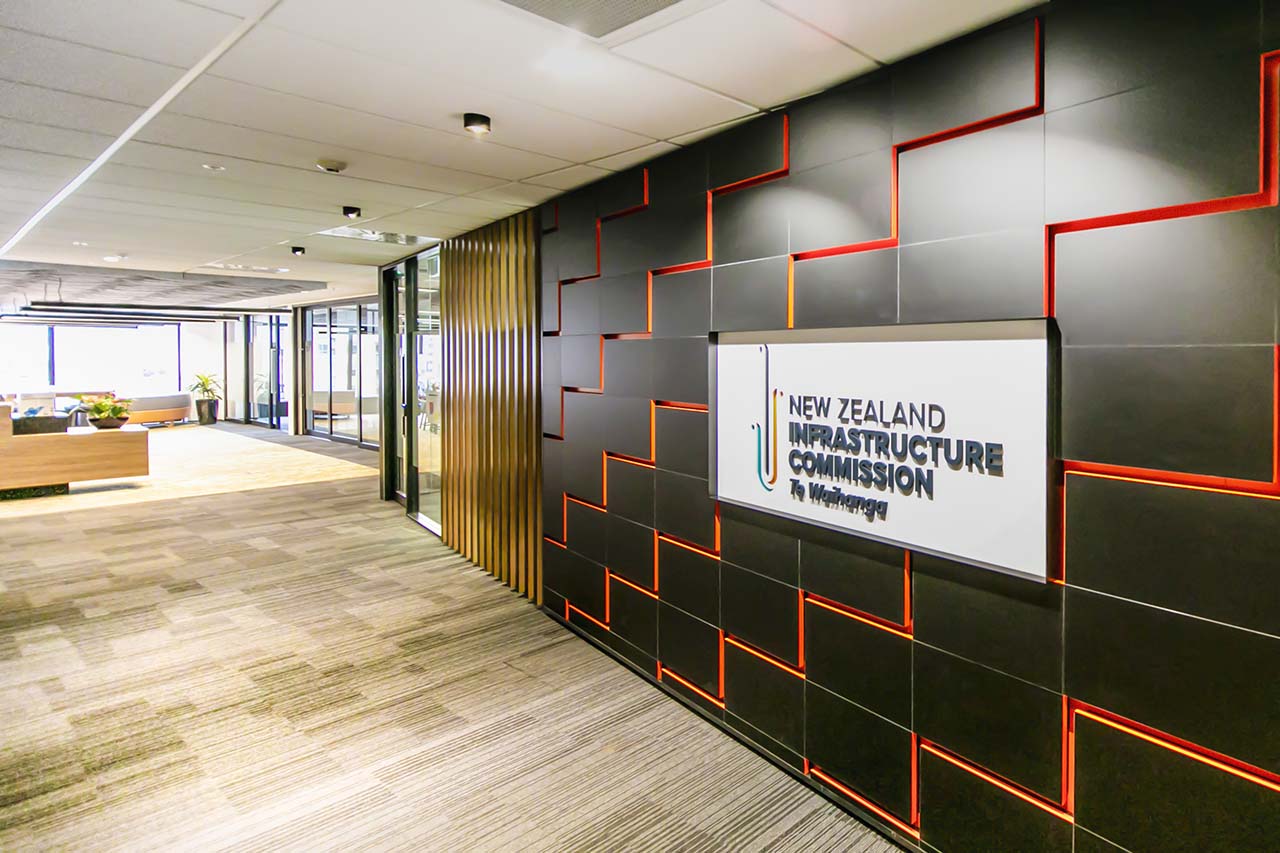 There was a government directive that the organization needed to be up and running in their new location within 3 months of being appointed as Architect to the project. In addition to the tight programme, our designs had to allow for maximum flexibility of staff numbers in an organization that grew from 6 staff to 36 staff within 9 months of being in their new office space.
A proportionally large area of the fitout was dedicated to creating an environment for collaboration. We explored a wide range of furniture items for the collaboration spaces working with Māori advisors and the senior team to create spaces that encouraged participation.
To meet the tight programme, we worked closely with furniture suppliers and the building contractor to set aside an area prepared as a safe work environment with new furniture and technology, and programmed the construction of the meeting spaces and staff hub spaces behind hoardings.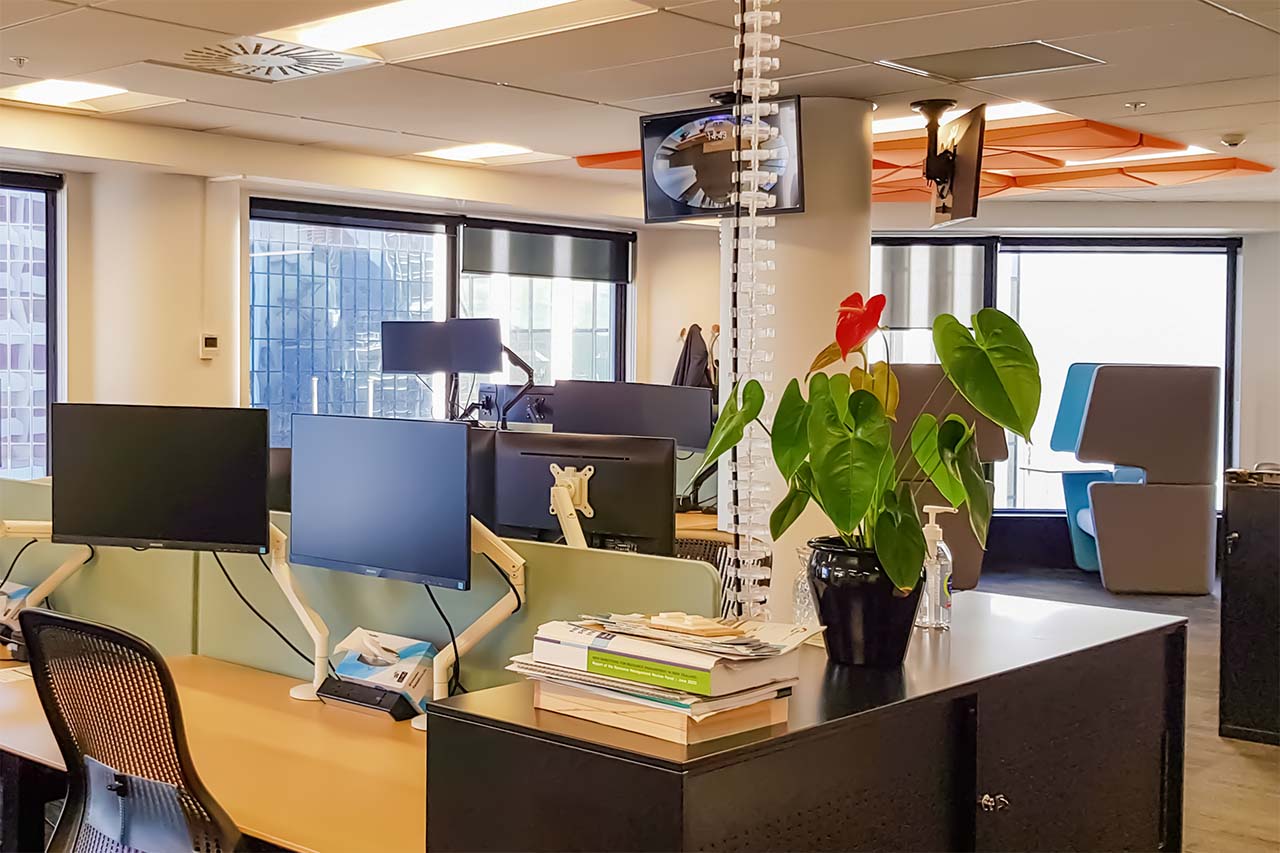 The space we created puts meeting space front and centre. These areas have been created to be rich in texture and non corporate with a wide range of furniture for informal and formal meetings. Sliding doors are used to enable spaces to open up into larger spaces. The focus of this space is the expansive view down Jervois Quay towards the Beehive – a truly Wellington space.
get in touch to discuss your project