MartinJenkins
new office fitout
We assisted MartinJenkins with their original fitout in the City Chambers Podium Floor. Seven years into their tenancy, they identified the need for an office refresh to cater for staff changes and to provide more collaboration space.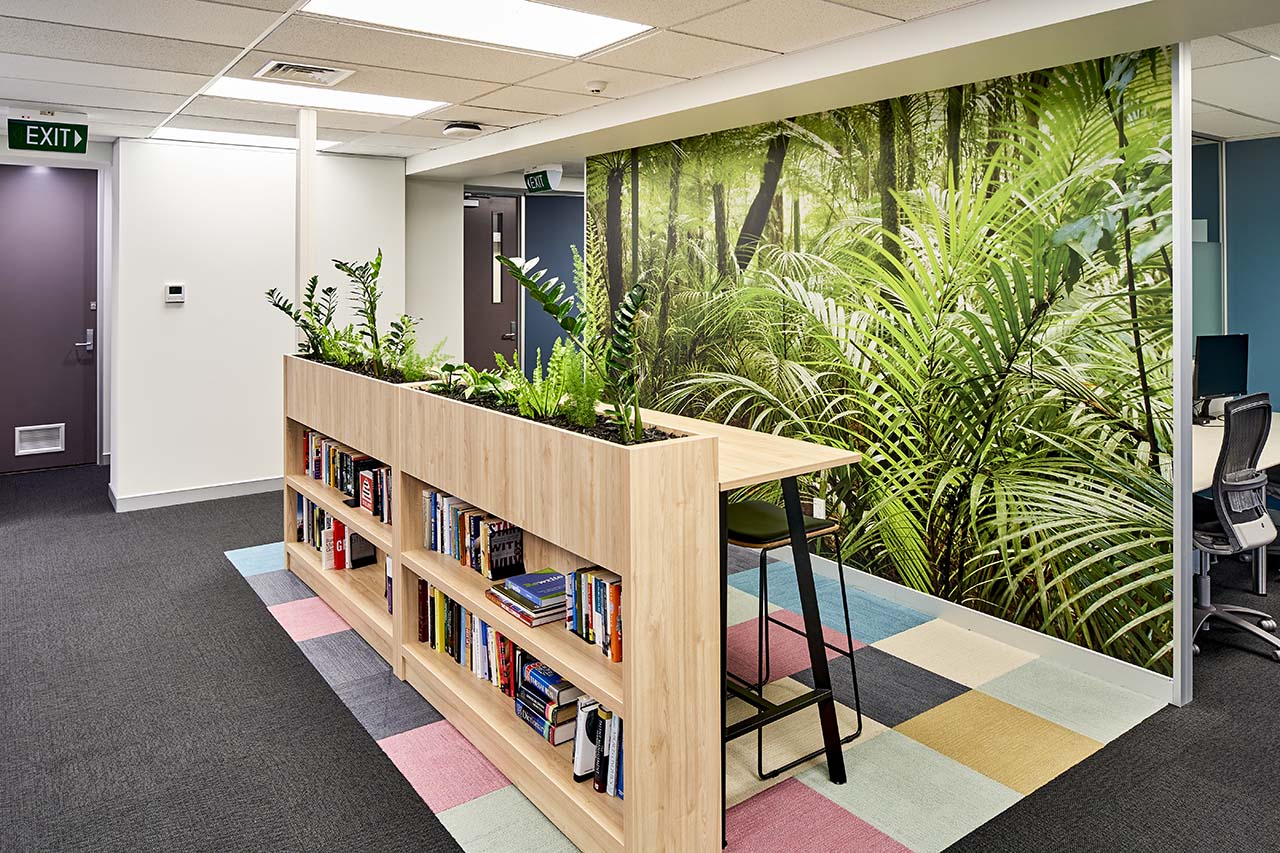 MartinJenkins were keen to retain as much of the existing hard fitout as possible and also still provide one desk per staff member, as they were not prepared to migrate fully to activity based working or hot desking solutions.
We designed an agile workspace, providing staff with flexibility to choose how and where they work. We achieved this solution with a mix of dedicated workstations, hot desks, and distinctive work zones with collaboration and break out furniture. We opened up the previously isolated kitchen space into the greater fitout, creating an inviting lounge and collaboration hub to the rear of the tenancy. To bring the whole design together, we wove highlights of colour and texture throughout the whole tenancy.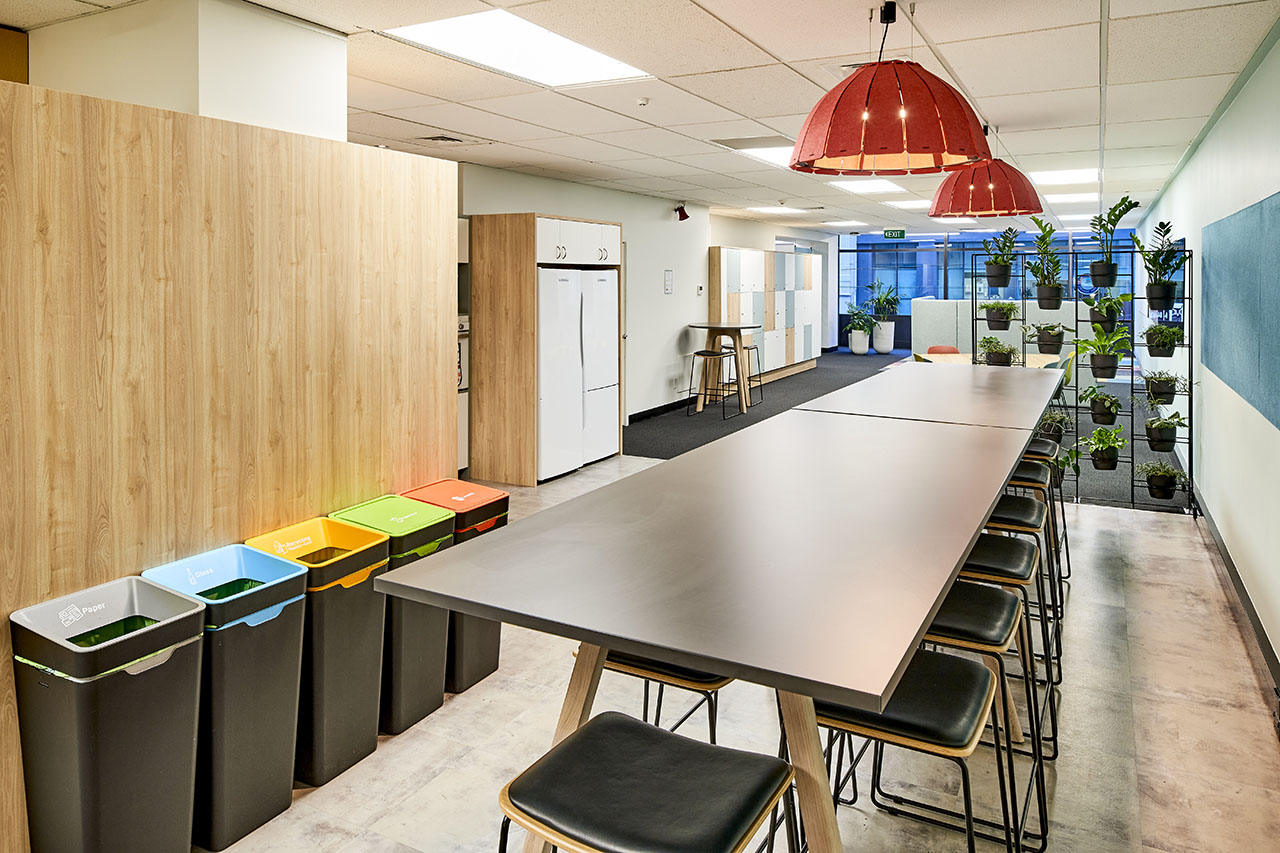 The final result is a fresh and open new workspace which gives staff choices about where and how they work.
get in touch to discuss your project