Robert Walters Auckland
new office fitout
Robert Walters engaged Workspace Architects to design a modern agile office to accommodate a range of functions alongside desking for the Auckland team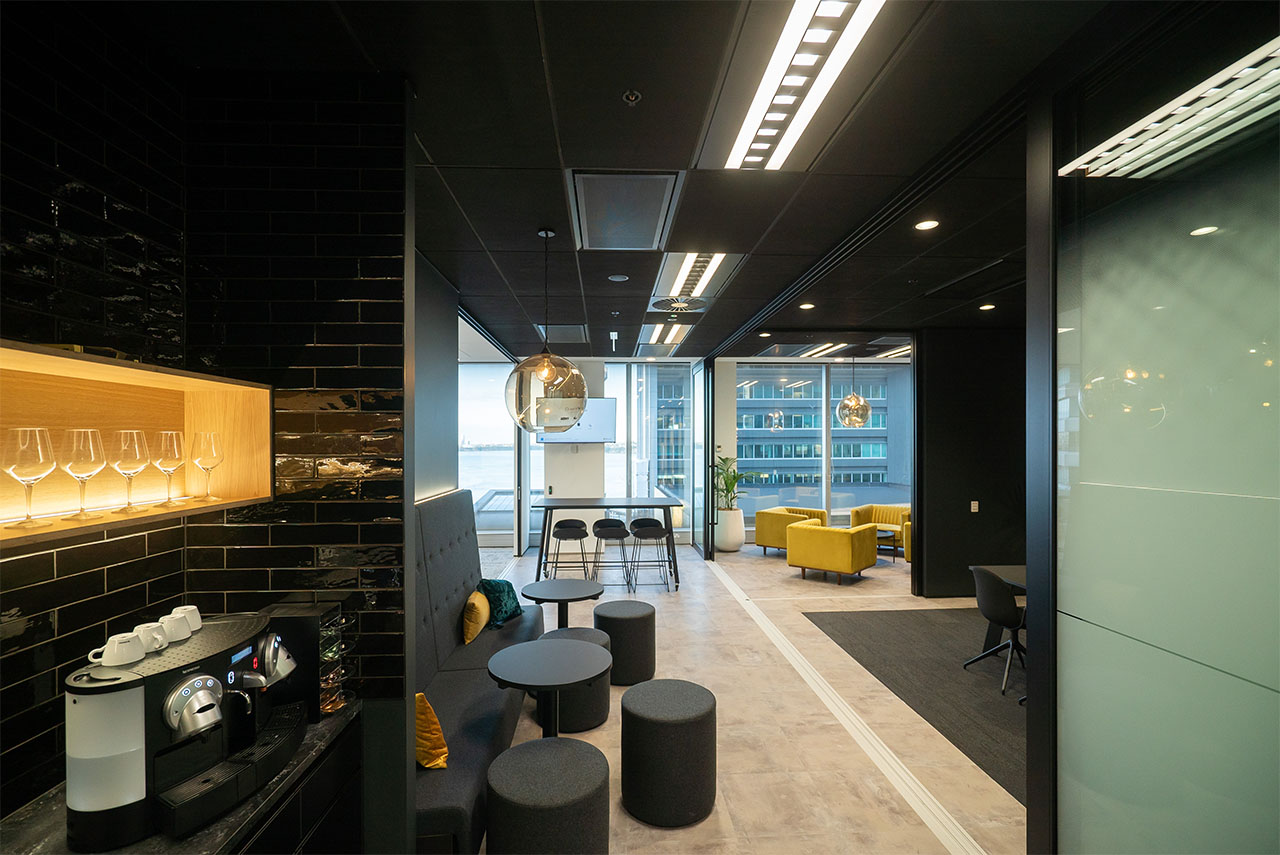 Our greatest challenge was to provide a number of meeting room configurations, all within a limited area constrained by the size of the tenancy and the number of staff to be catered for.
We designed one main dynamic area that could serve several functions, from a single large social space, through to separate meeting rooms and a staff kitchen break out area. Sliding walls/doors can be opened and closed in a range of different ways, creating flexibility with multiple configurations and uses of the same area. Rich textures and finishes provide a sense of drama and variation throughout the fitout and create a distinctive feel to the separate areas within the office.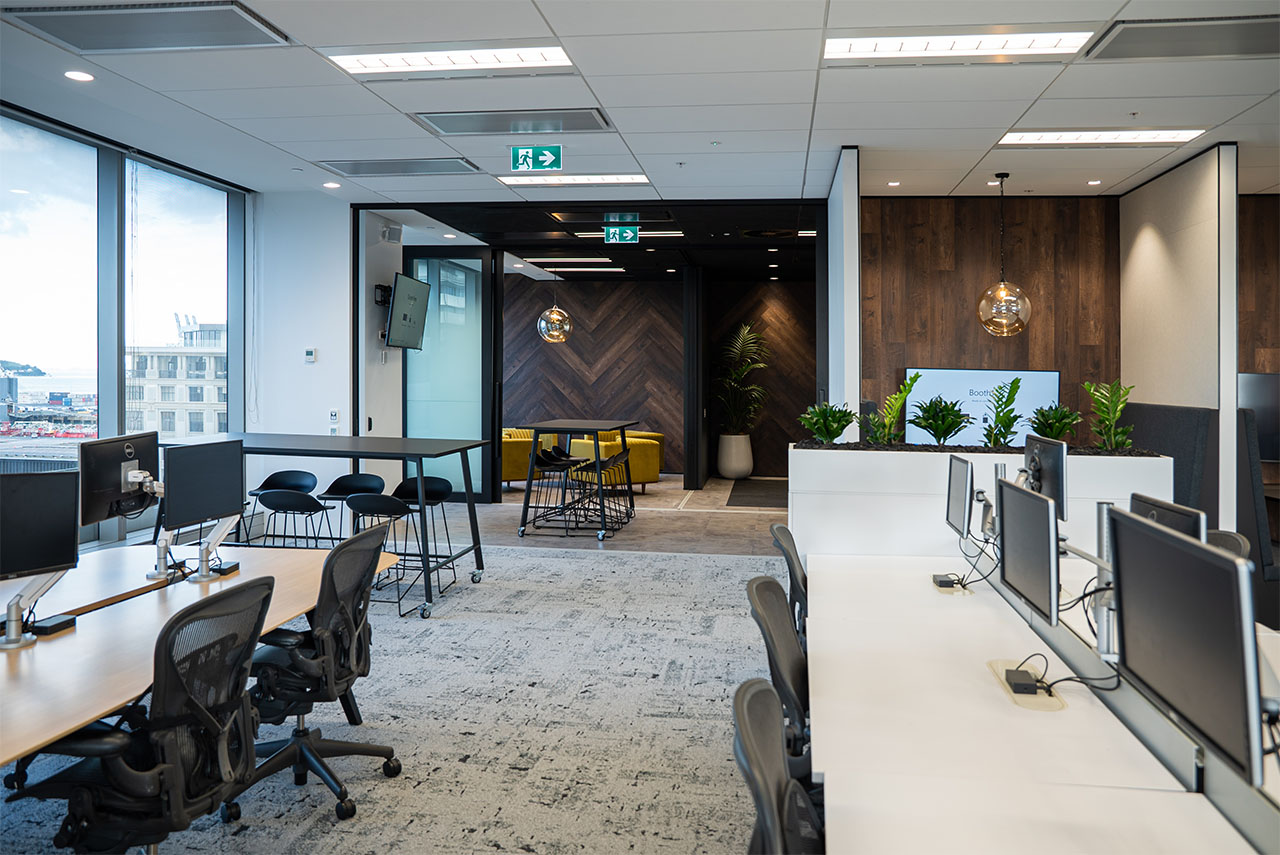 We took the newly completed Wellington office aesthetic and recreated a sympathetic look to the Auckland office, which feels cohesive to Wellington whilst still responding to the local context and offering a subtle point of difference. The result is a refined and elegant office space, with a high level of finish and quality, providing the flexibility of work settings required by this recruitment consultancy.
get in touch to discuss your project