1 Victoria Street
refurbishment, earthquake strengthening & fitout
The building owner asked us to join the team to complete a full building refurbishment and seismically strengthen the building to 100% NBS, creating desirable office space in the CBD.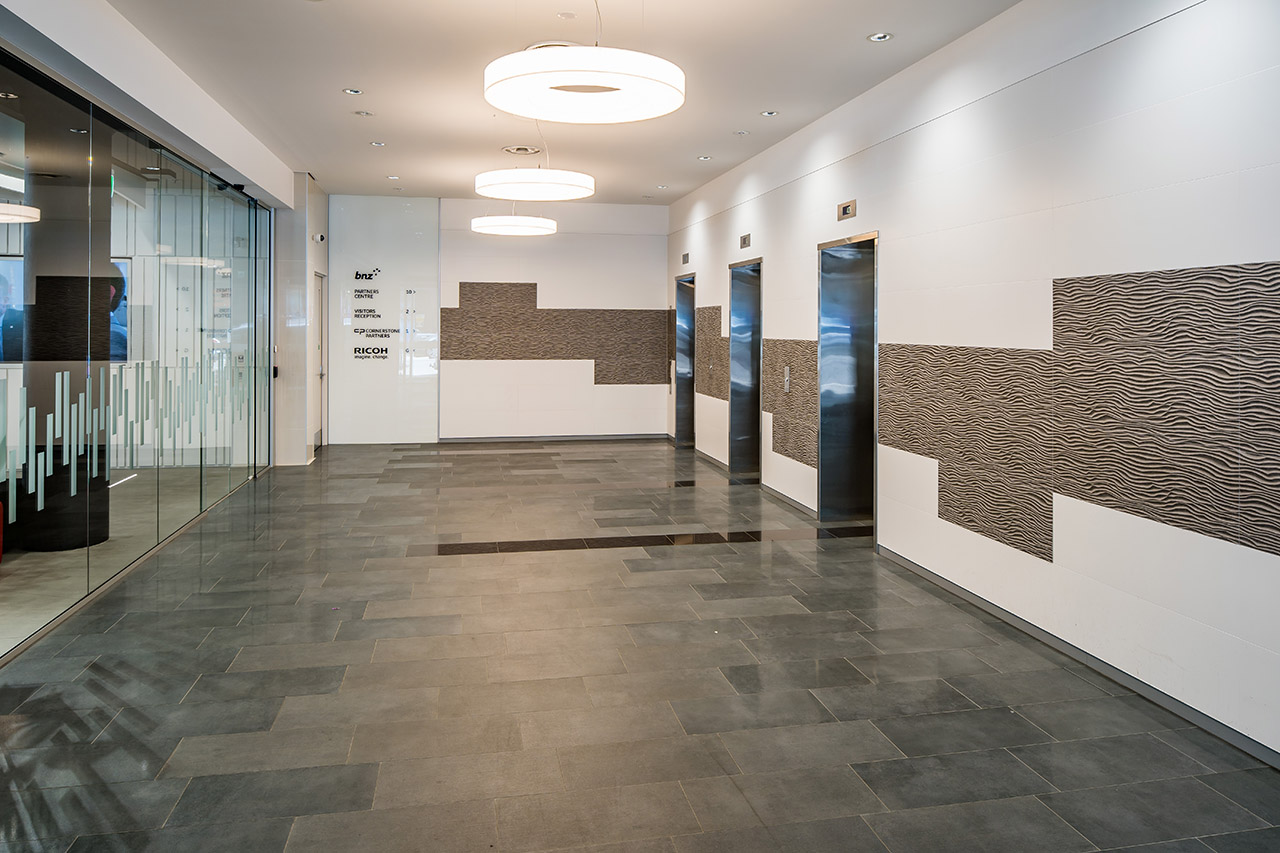 This was a complex project involving a full building refurbishment with earthquake strengthening and integrated tenancy fitout to create a sought after office location in the heart of the CBD. The extensive refurbishment works included upgrading the air conditioning, replacing the lift machinery, remodelling the fire escapes, and new emergency lighting and exit signage.
Strengthening works included installing steel brackets around columns, bracing sprinklers and in-ceiling services, installing a specially designed ceiling grid to maintain structural integrity, and separation cuts to the concrete block wall. We also completed a sophisticated new office fitout for the building owner, Cornerstone Partners, complete with feature aquarium, stonework reception and vineyard photography on the glass splashback in the kitchen.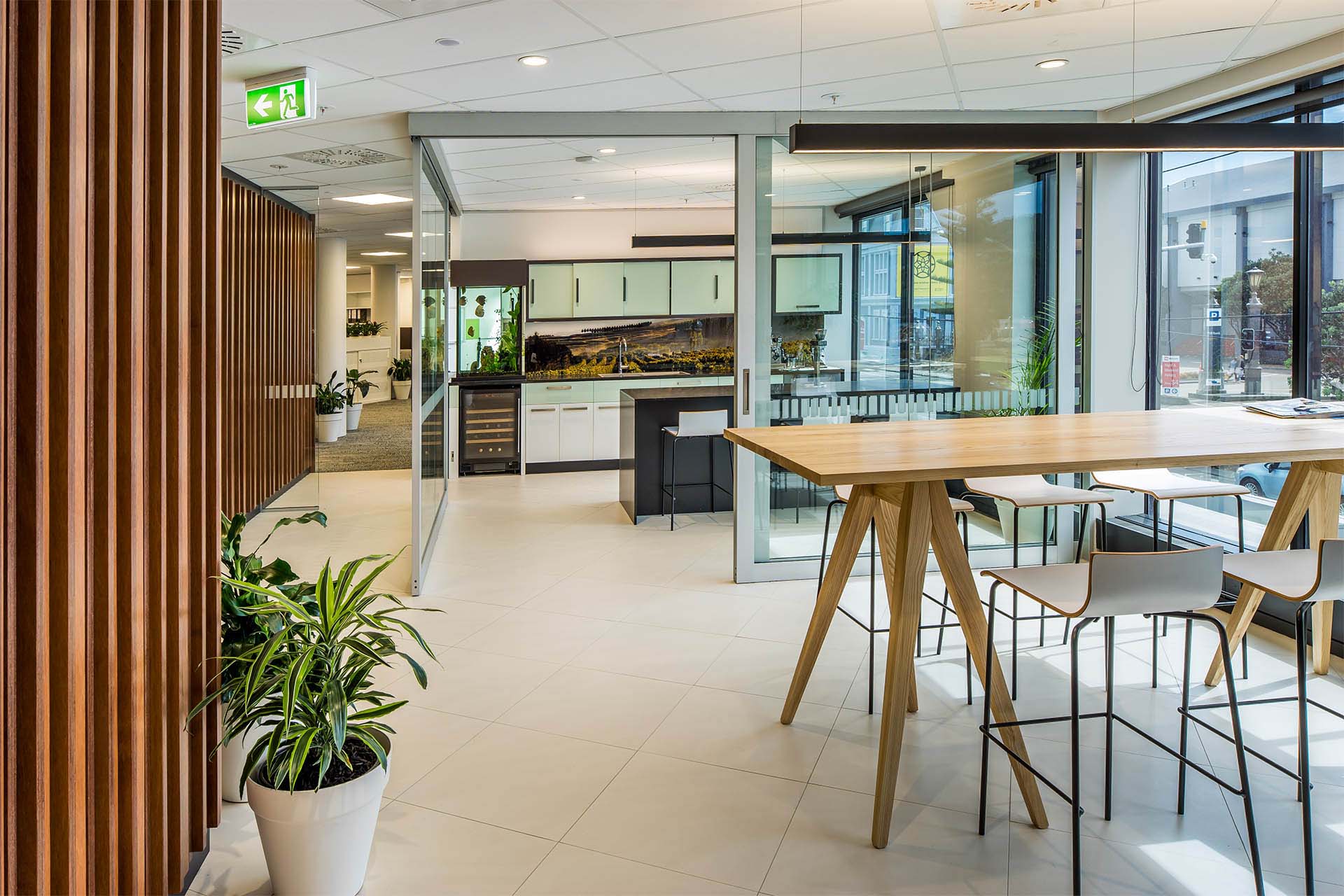 1 Victoria Street has been transformed into a sought after modern office environment, refurbished and strengthened to a high standard.
get in touch to discuss your project