Cornerstone Partners
new office fitout
After completing the building-wide refurbishment of 1 Victoria Street for Cornerstone, they selected a space on the first floor overlooking Frank Kitts Park for their own office. They wanted to create a space that was a bit different, to highlight the diverse interests of the company.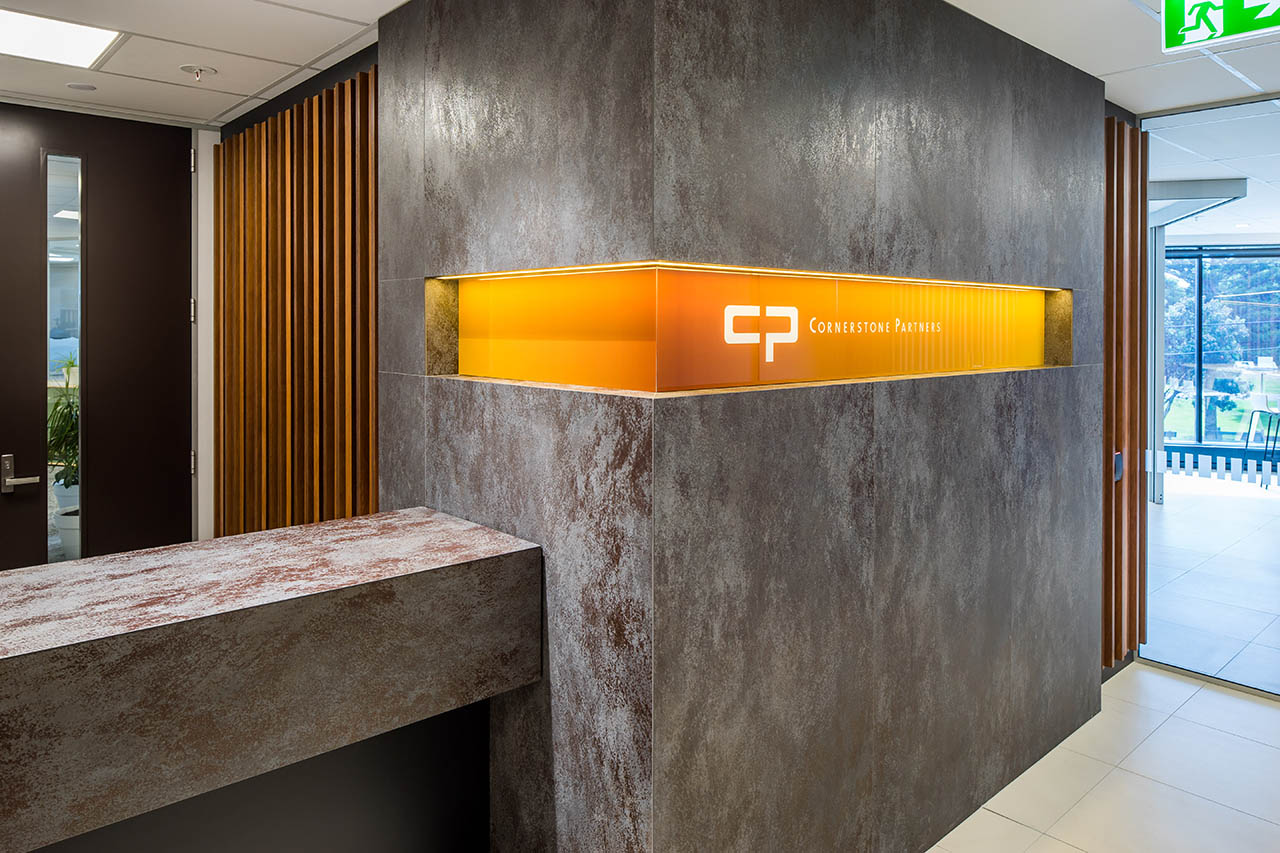 The design challenge in this project was to create a high quality entertaining space for international clients combined with a facilities management front desk for tradespeople and service people who look after the buildings in the Cornerstone Portfolio.
A concierge desk was positioned directly to the lifts and a view shaft to the right opened up the harbour view through an informal entertaining and meeting space. Sliding doors were used to provide flexibility in this space to create larger and smaller meeting rooms, and different sized spaces off the kitchen area. The space has proved to be a multiuse winner for entertaining, meeting and presenting against a backdrop of the Wellington Harbour.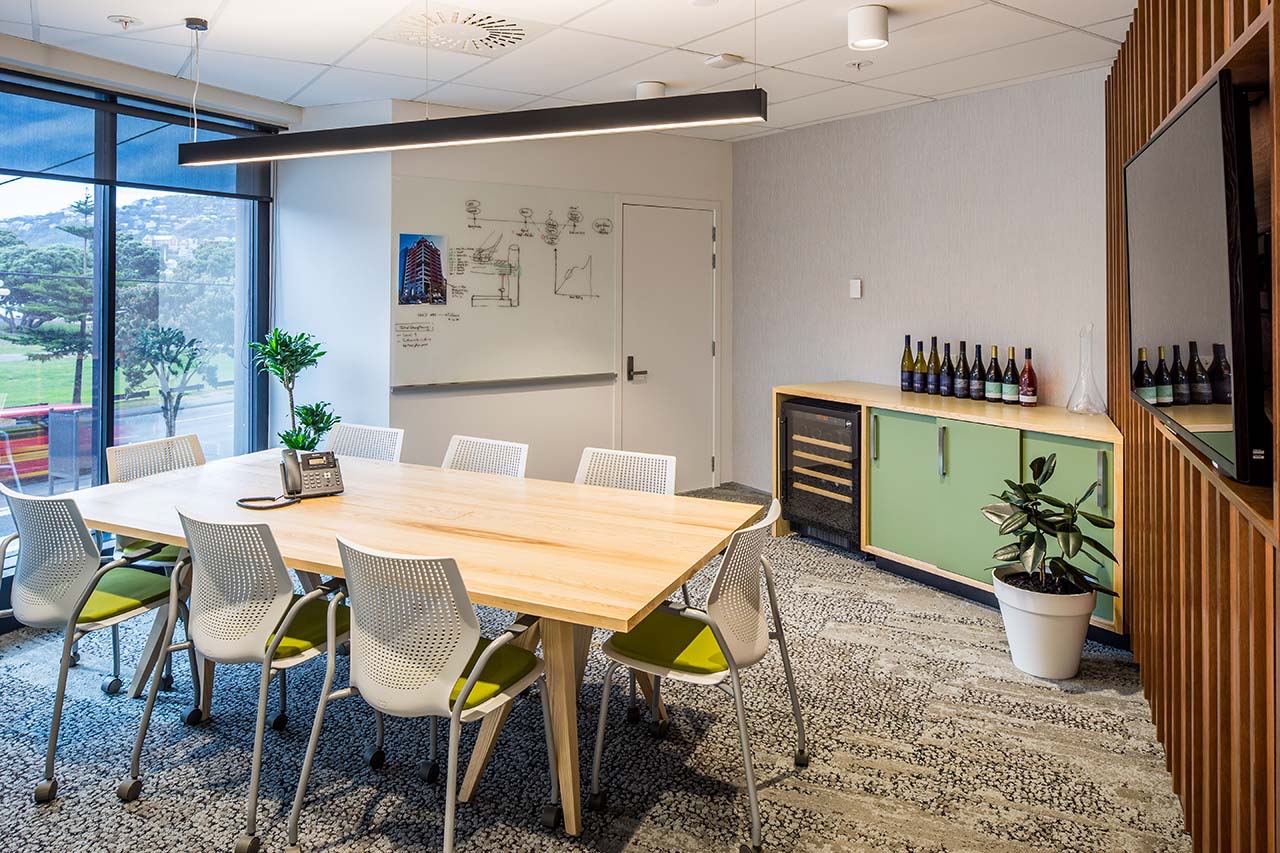 We carefully selected materials to connect the fitout to natural elements highlighting the winery interests and Wellington focus of the Cornerstone Group and this, combined with the dramatic Jervois Quay backdrop, makes the office a dynamic place to be.
get in touch to discuss your project