69 Tory Street
refurbishment & earthquake strengthening
To fully refurbish and earthquake-strengthen a tired 1970's building, including making it flexible for multi-tenant leasing. We also completed a new fitout for TAS as well as New Zealand Oil and Gas in this refurbished building.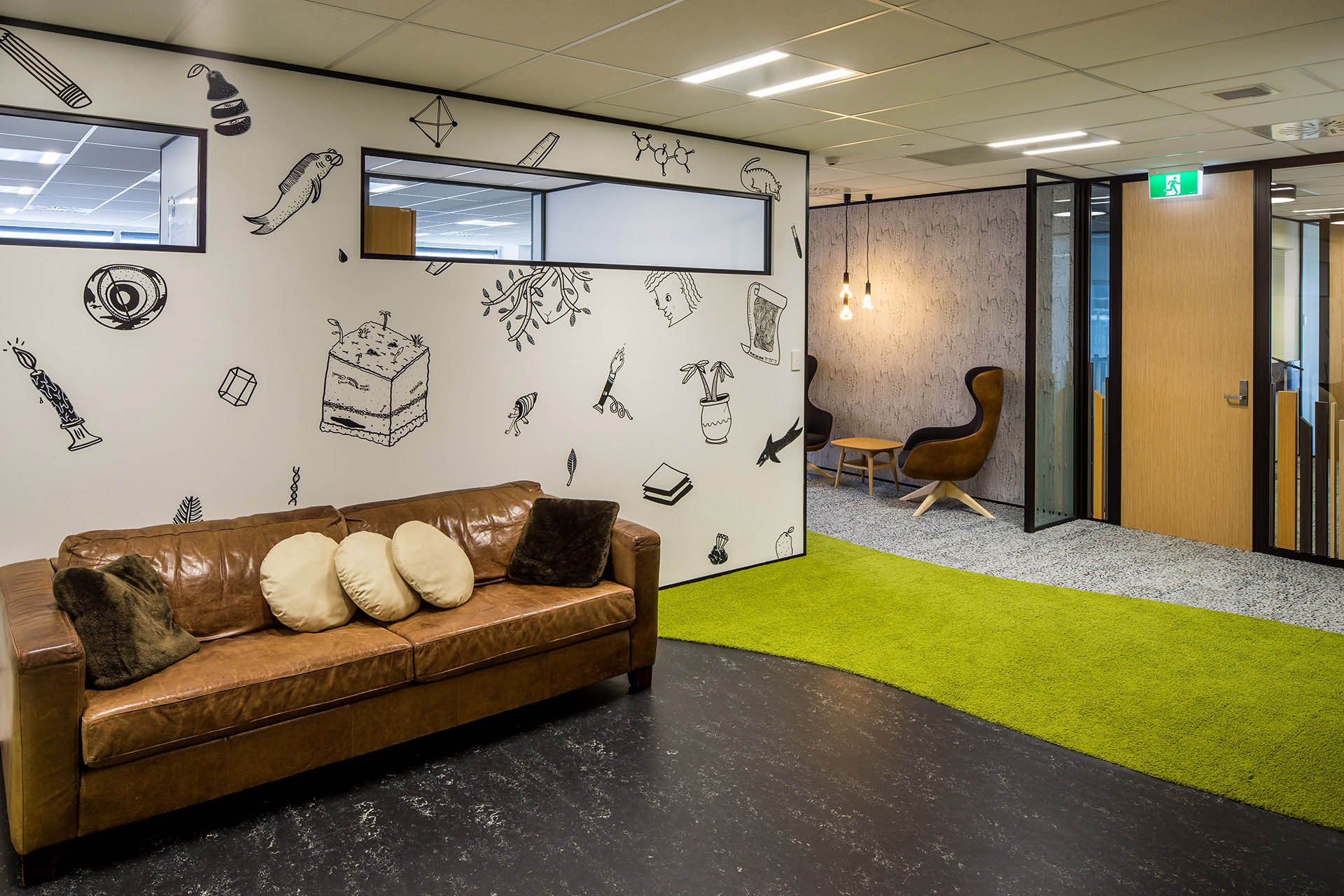 The building had been built and extended several times with different methods requiring these disparate elements to be properly connected, some being too stiff and others not stiff enough. The main entry off Tory St was not accessible-compliant, and being at one end of the long building was also restricting leasing flexibility.
An additional entry was formed off Tennyson St with a new core (lift, stairs, toilets). The building's façade was uplifted with a white "eyebrow" that runs around the parapet, returning downwards to signal the entry points. New canopies were added for entry protection and pedestrian comfort. Part of the first floor was timber which was replaced with concrete for improved structure, fire-rating, and user comfort.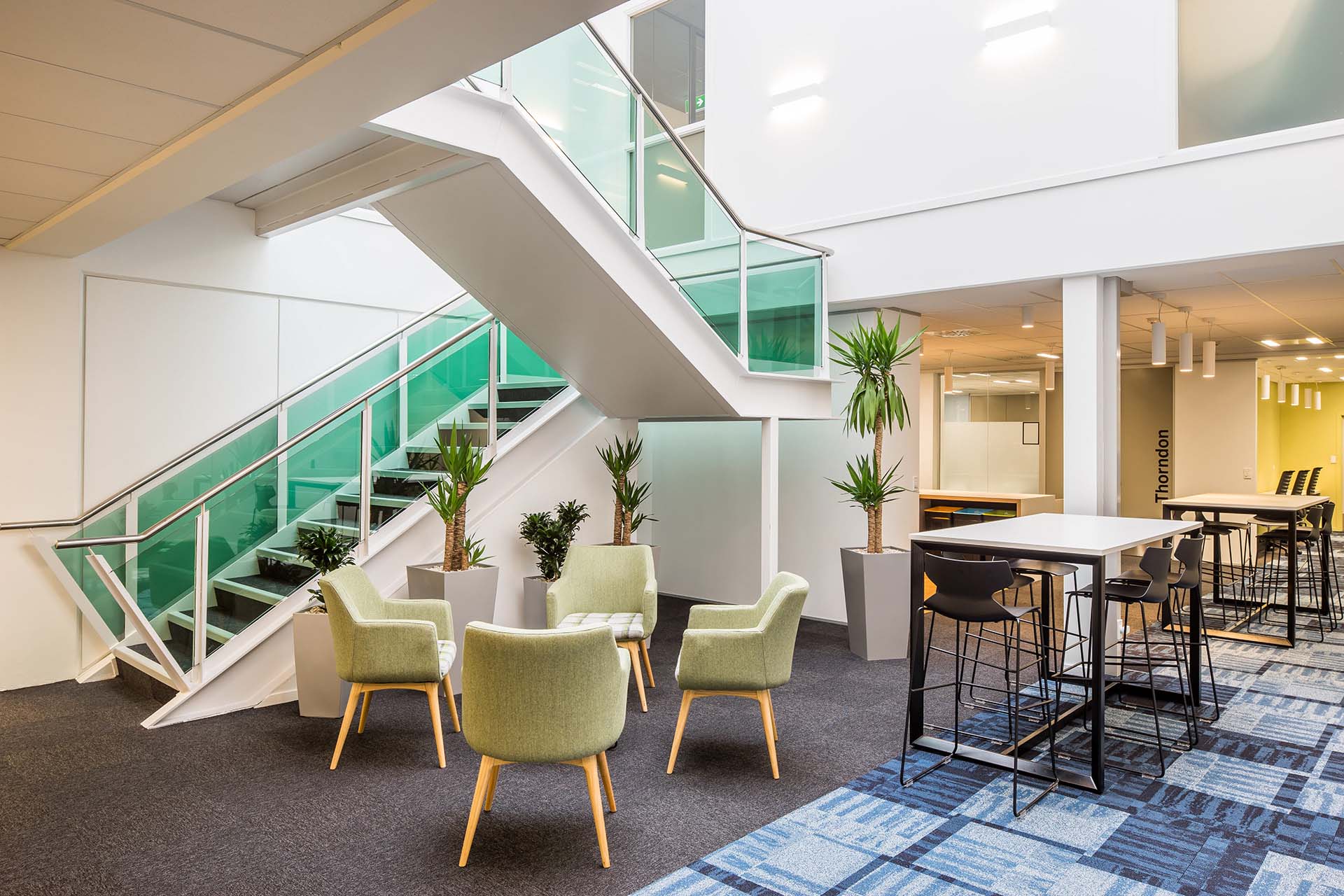 The building provides a modern office and collaborative meeting environment for over 200 people. The footplate has been well-utilised with inter-connected open plan areas and generous meeting rooms grouped around a large lightwell.
get in touch to discuss your project