building redevelopment projects
for Primeproperty Group
We have worked with Primeproperty for the last 5 years, delivering refurbishment and tenancy fitout projects, to help invigorate buildings in their portfolio and maximize leasable space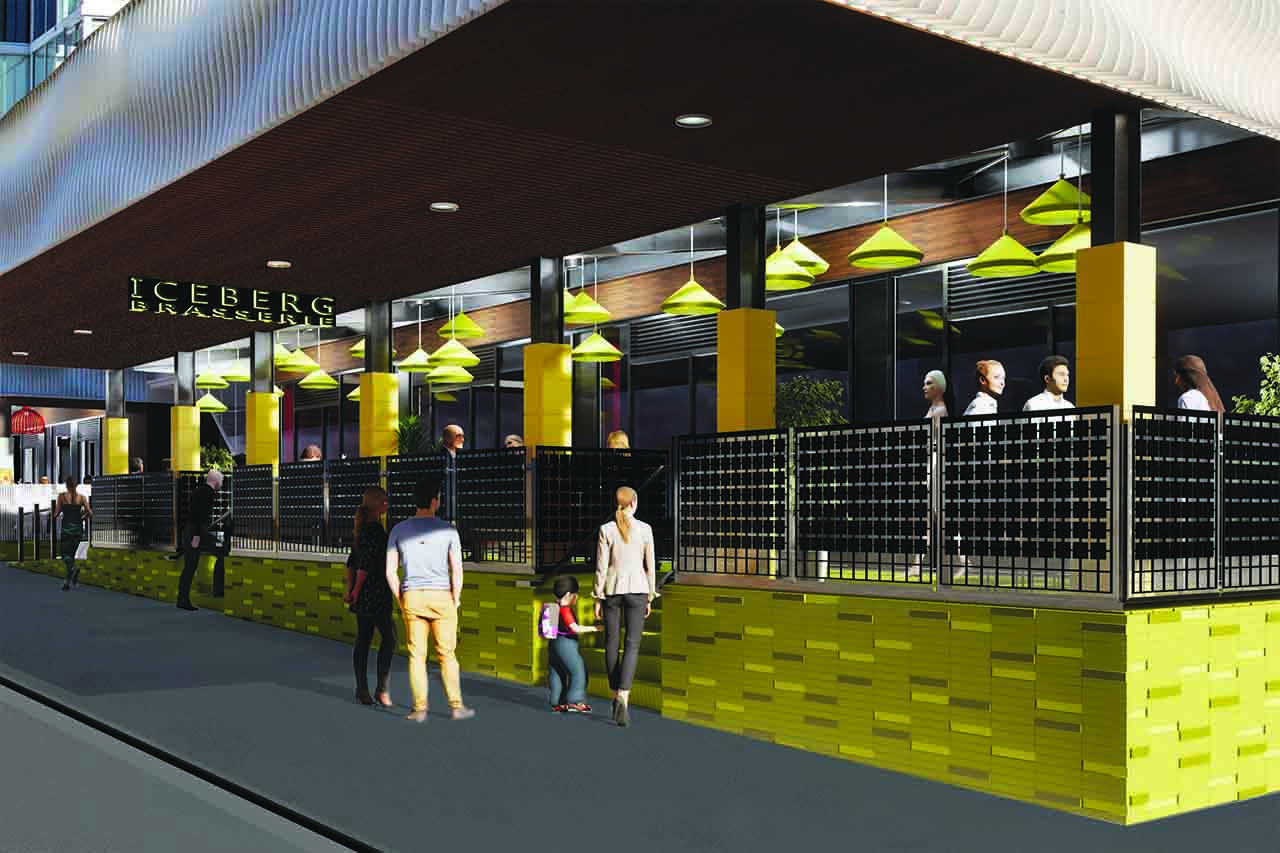 Primeproperty were keen to attract new tenants to this building and asked us to complete base build refurbishment and some seismic upgrade works, and explore the development of the ground floor retail/hospitality spaces and leasing plans. Barnardos were secured as the new tenant and we designed and delivered a cost effective and attractive new Head Office for them on Level 2.
Primeproperty Group had seen the potential in transforming a 2-storey windowless nightclub in to modern office space by inserting new windows to the facade. We designed an office space for their new tenant, WREDA, creating a very cost-effective solution with dramatic interest around the atrium space. We also assisted Primeproperty with the development of the remainder of the podium basebuild works, as well as Ground Floor tenancy reconfigurations and the Building Entrance/Lift Lobby.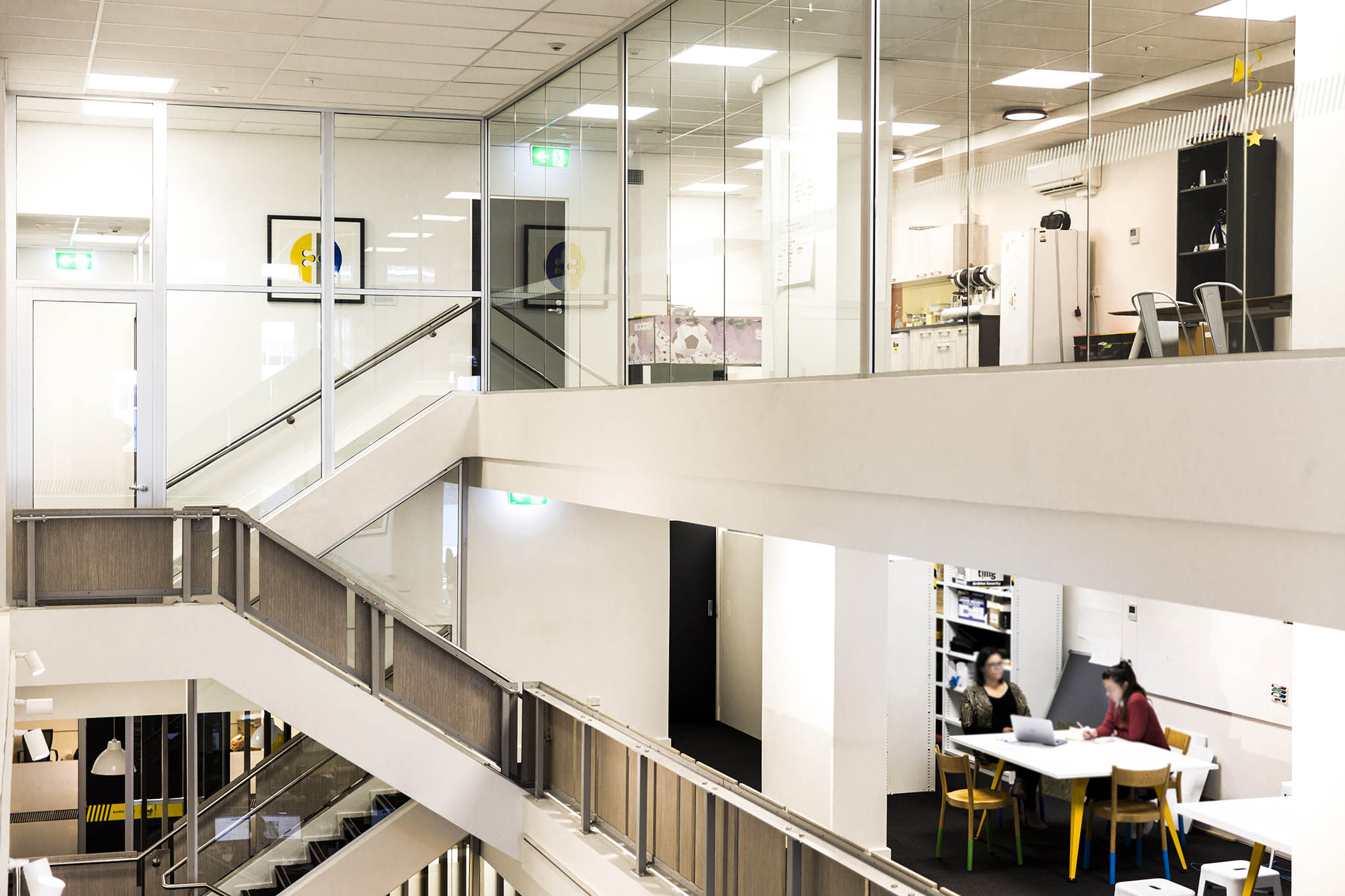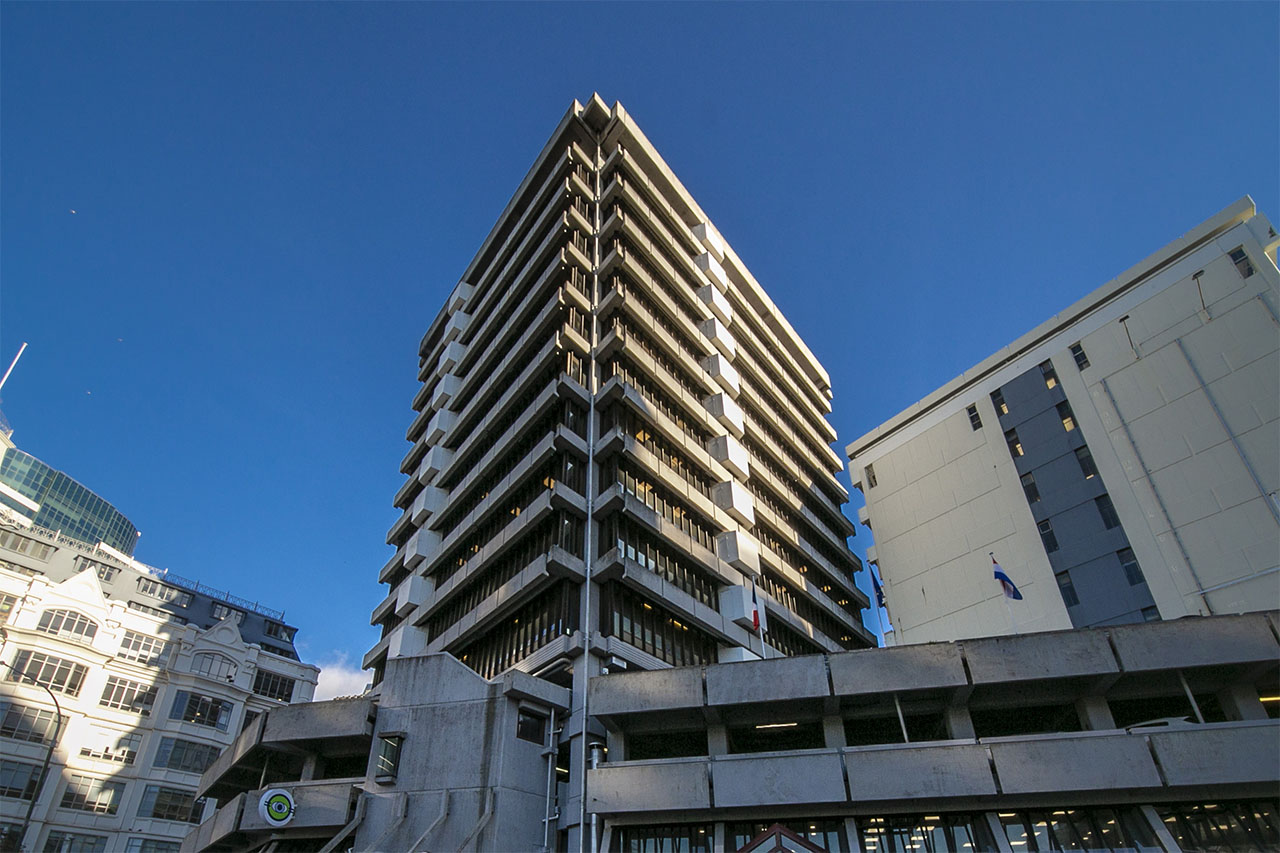 We completed basebuild refurbishment works to a number of floors, including turning a disused storage area on the top floor into leasable office space. We also assisted the landlord with the development of a tenant gym in the basement, including 3D models, colour finishes and branding. An existing client, Sercombe and Matheson Optometrists, signed the lease on the ground floor and asked us to design their new fitout.
We have modernised a significant number of commercial building lobby areas which means we could deliver a high quality, but cost-effective and durable finish for the client and transform the dated entrance to this building. We used clean and smooth materials to provide a quality finish with a touch of colour to create interest and bring this space to life.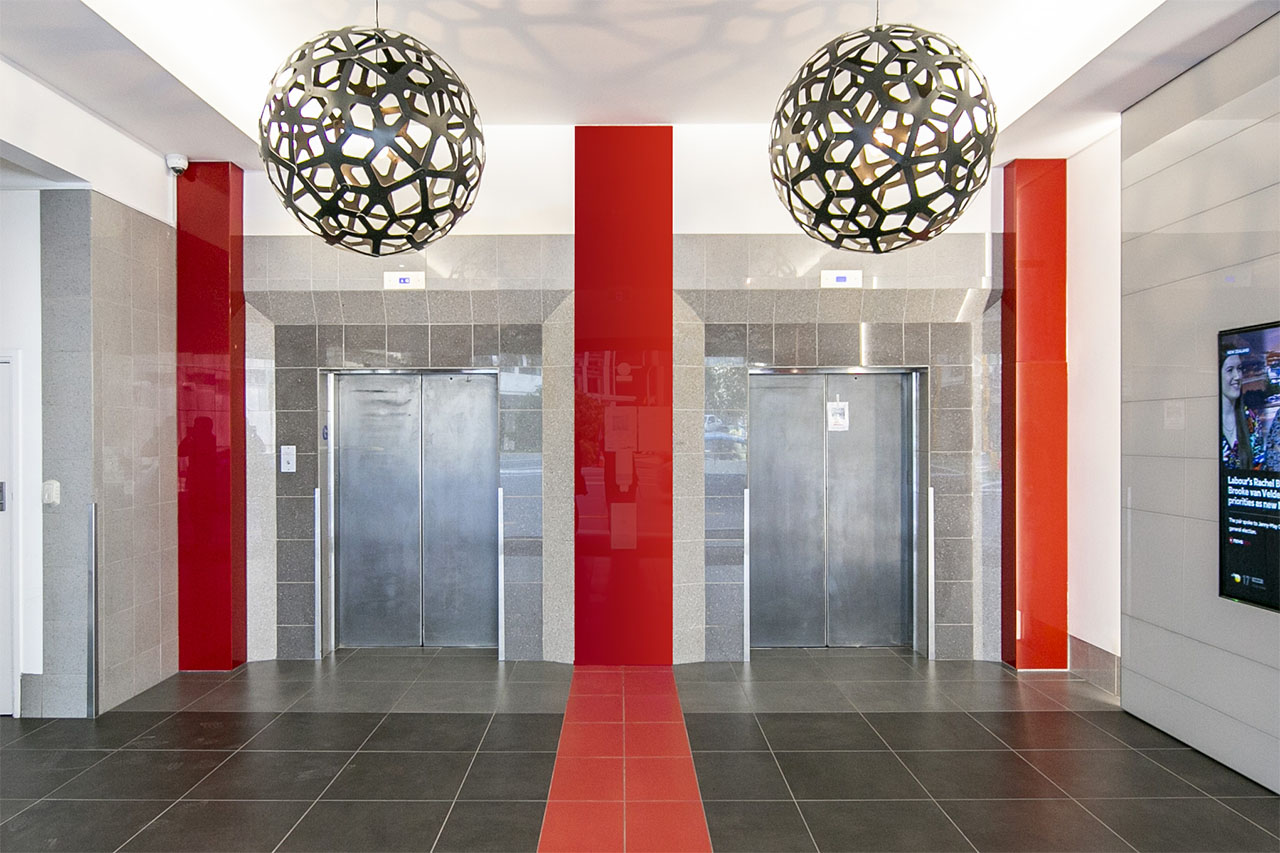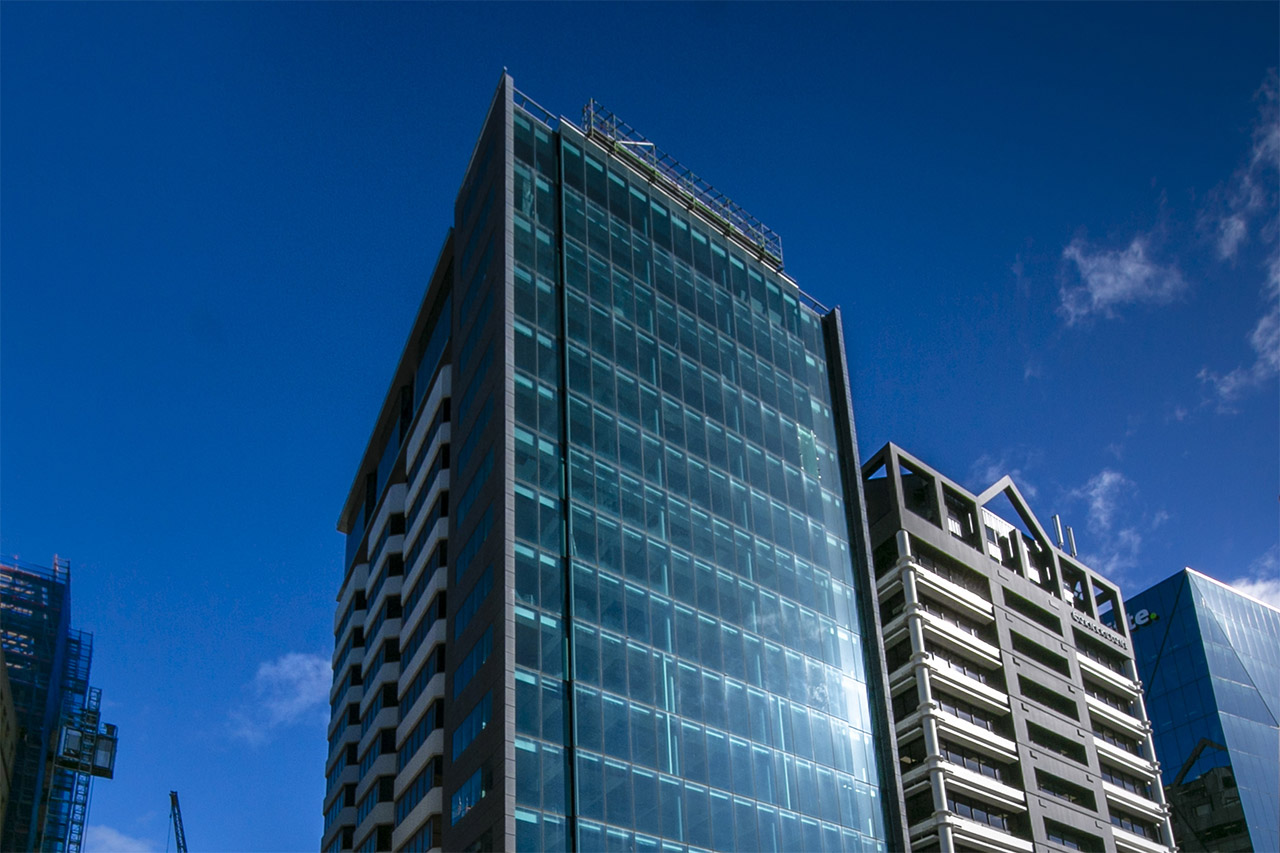 With the recent acquisition and base building/strengthening works in this building, we have been asked to assist new tenants with their commercial fitouts. We have designed and delivered a new fitout for the New Zealand Council for Educational Research as well as  Taumata Arowai. Our close working relationship with Primeproperty and historic knowledge of this building have provided a strong platform to offer our clients delivery of efficient fitouts through an integrated solution with the base build works.
get in touch to discuss your project