building redevelopment projects
for CBRE
We have worked with CBRE for over 15 years, as a lead consultant across a range of projects, co-ordinating pragmatic solutions for their clients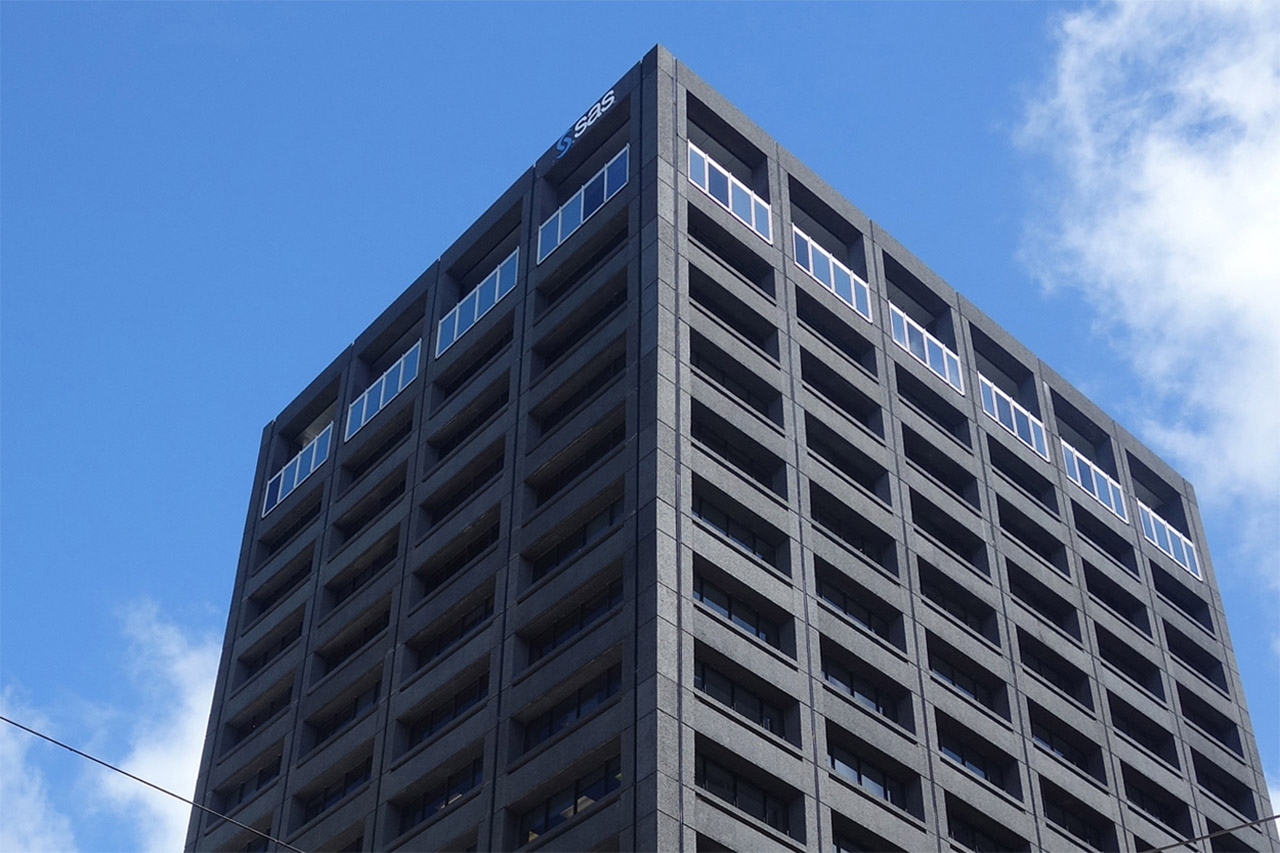 We delivered a complex strengthening solution to 14 floors of occupied office tower and 3 podium retail levels. We worked with Aurecon to develop a solution that could be installed over the top of the existing office fitout and worked closely with the tenants to minimize disruption as we installed the seismic solution in their occupied space. The retail floors were an extra challenge as we had to design pop up kitchens and false walls to separate the food court tenants from the building works.
We worked closely with L.T. McGuinness and Aurecon to implement an earthquake resilience project to provide more robust detailing in the interconnections between the 4 campus buildings that make up the Justice Centre. The Ministry of Justice occupied the space at all times and the successful outcome required close co-ordination and co-operation with the Ministry, as the project proceeded in stages.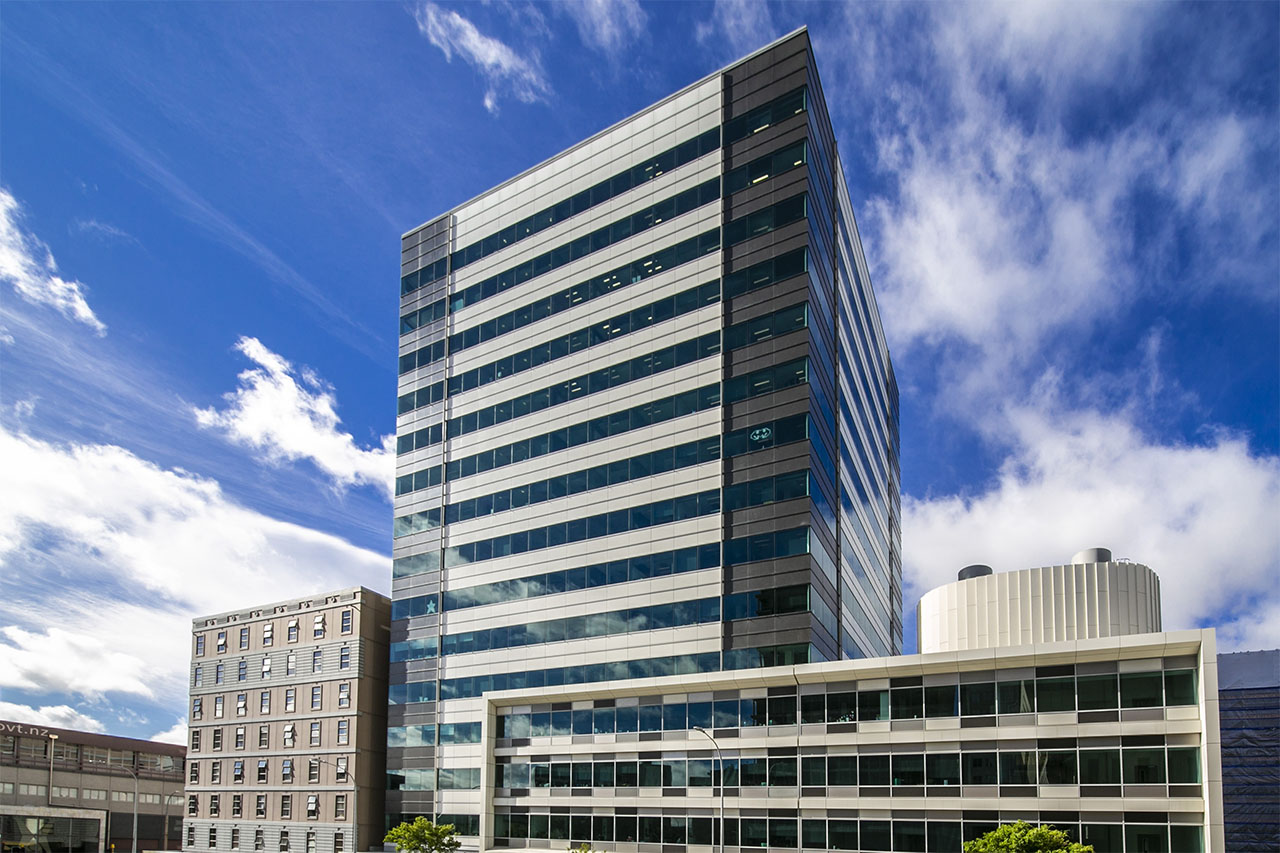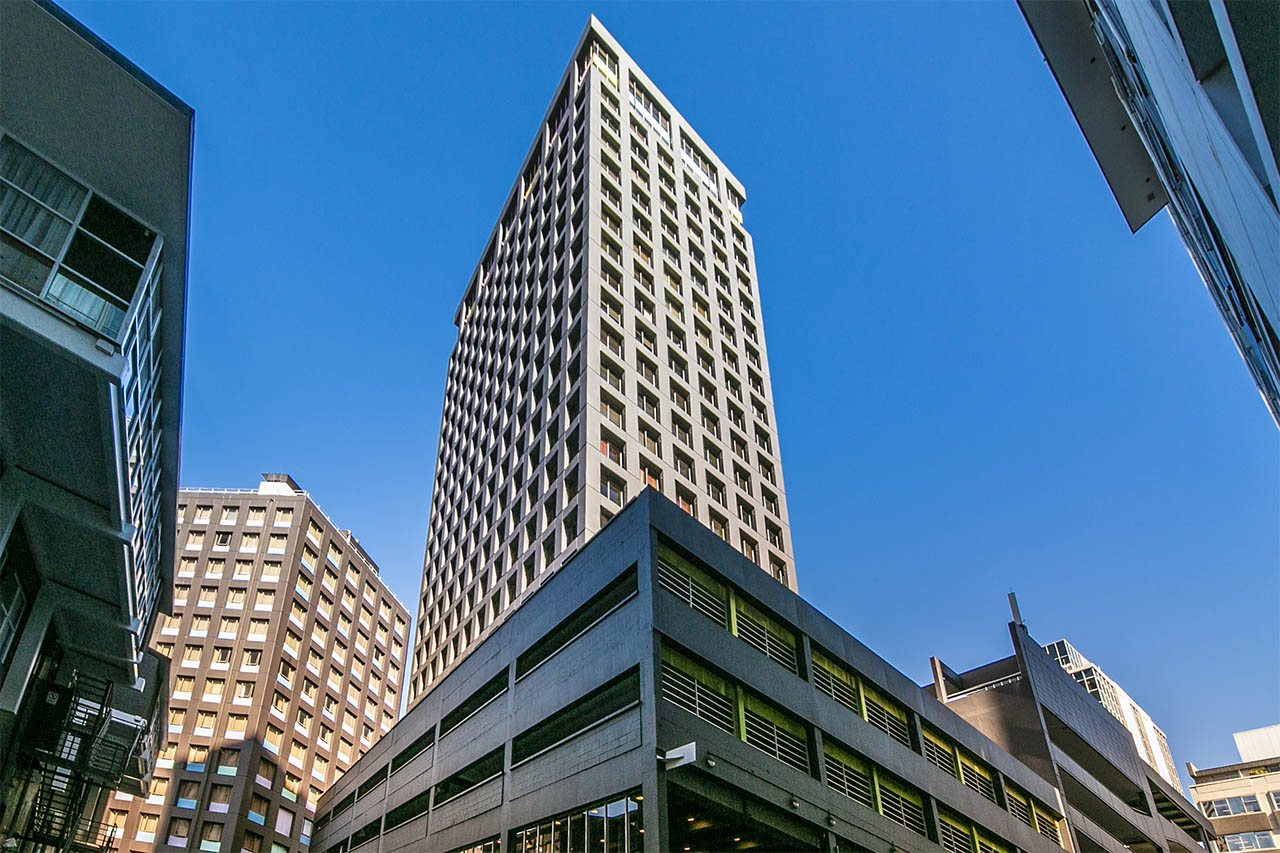 We have provided architectural support for this building and the adjacent carparking complex since 2012. During that time, we have completed compliance upgrades and progressively refurbished floors to a common standard including subdividing tenancies. In addition, we have completed tenancy fitouts in the building for various tenants – including Thomson Reuters, SPRFMO and AMEX Travel.
We modernized this building to provide 20,000m² of updated office space, integrating the base build refurbishment and a tenancy fitout for Datacom. We coordinated a complete refurbishment of the HVAC, the sprinkler system and lighting. We extended the Level 3 floor and constructed a new linking podium between the towers at Level 4 with a new curtain wall façade. This opened up another 2,200m² podium floor, creating 4 large floor plates for a flexible office environment.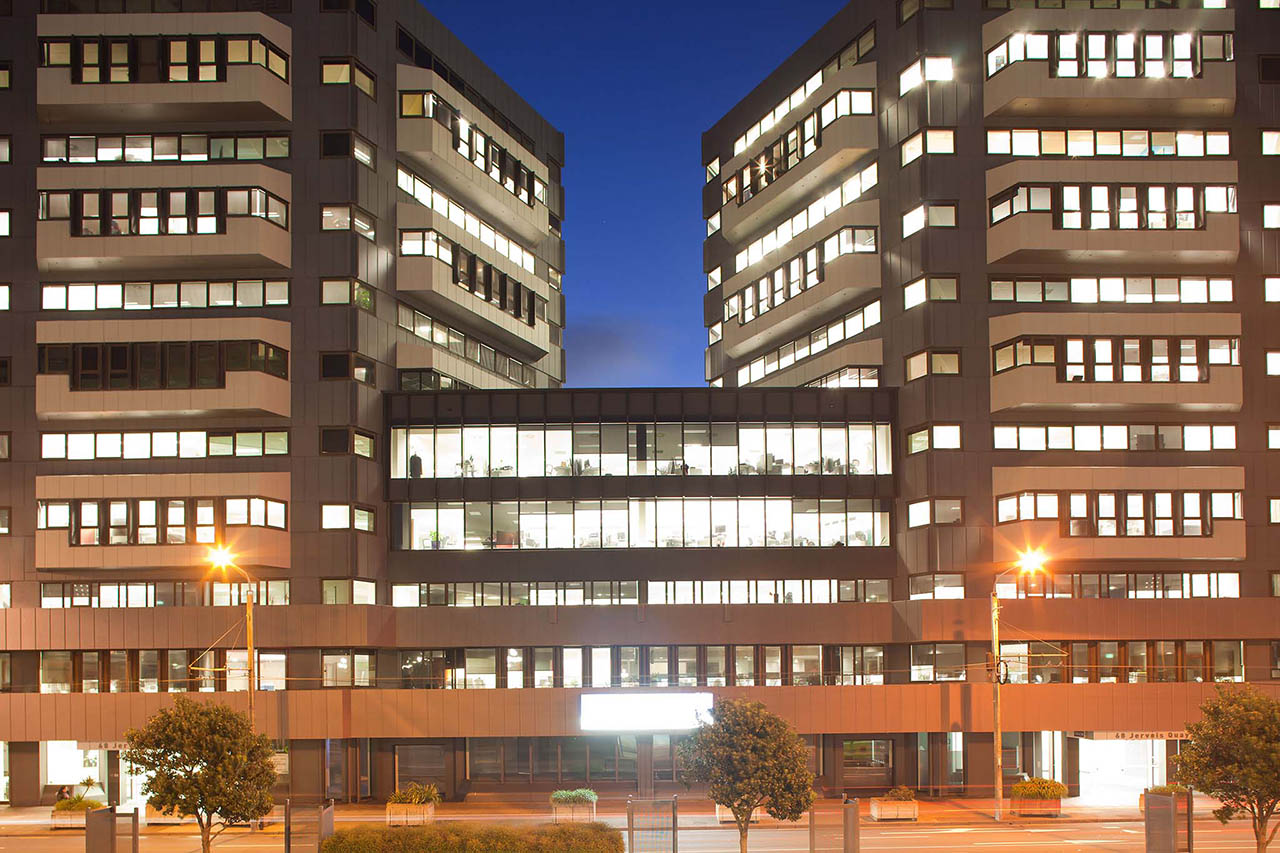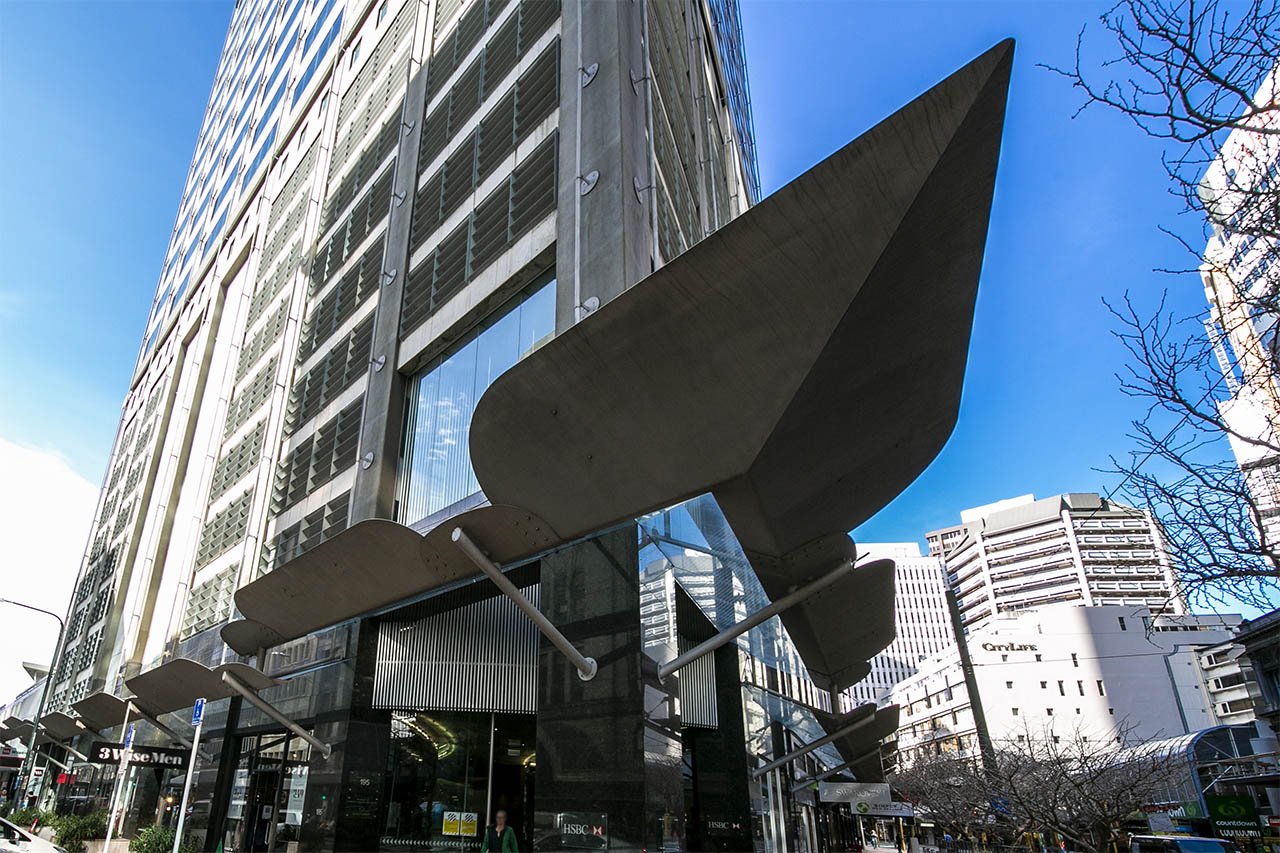 hsbc basebuild bathroom refurbishment
We designed and delivered new bathrooms across 14 floors of the HSBC building, working closely with the Ministry of Foreign Affairs and Trade to ensure a successful implementation in a highly secure office environment. We workshopped solutions for the improved facilities for all staff at the Ministry, including visitor bathrooms and gender neutral facilities and improved facilities for people with disabilities and completed this project in six stages over a year.
get in touch to discuss your project