Te Kaunihera Rata o Aotearoa
Medical Council of New Zealand
The Medical Council required a clean and professional fitout, without being overly corporate or clinical. The finished product was to be modern, but not lavish, ensuring value for money for the stakeholders.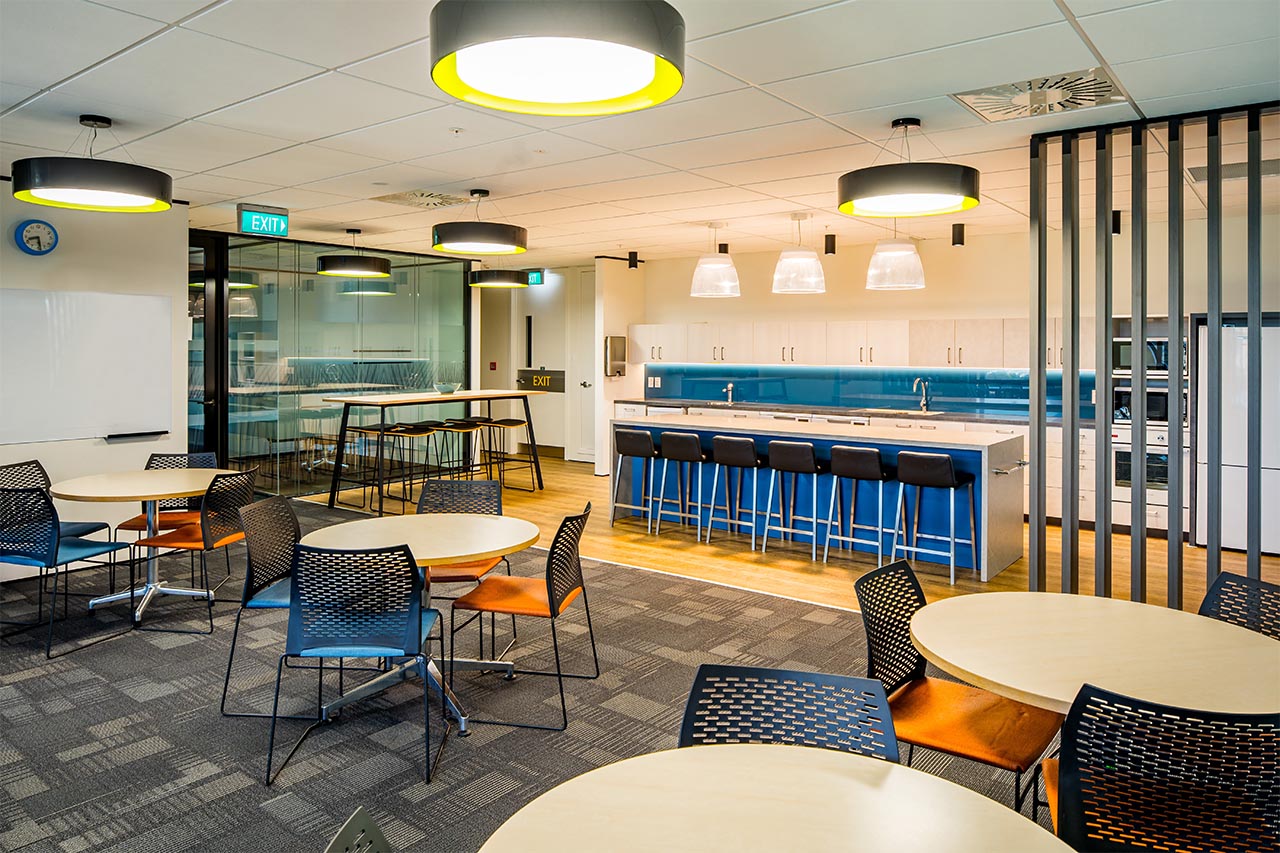 The main challenge was to show the client how the final space would look and feel with the base build still under construction and the final infill mezzanine floor incomplete. We used sophisticated 3D modelling and rendering to produce photo realistic images which allowed The Medical Council to see how their fitout would look and make informed decisions about final finishes and aesthetics.
We designed a range of different work settings to empower staff to have more choice in how and where they work, enabling different tasks to be completed away from the main workstations. Shared staff facilities are located around a feature internal staircase connecting the two floor plates, and providing a destination break out space with a variety of seating options for eating as well as collaboration and casual work. Black aluminium has been used to reflect the existing building, offset with the introduction of natural colours, textures and finishes to soften the final finish.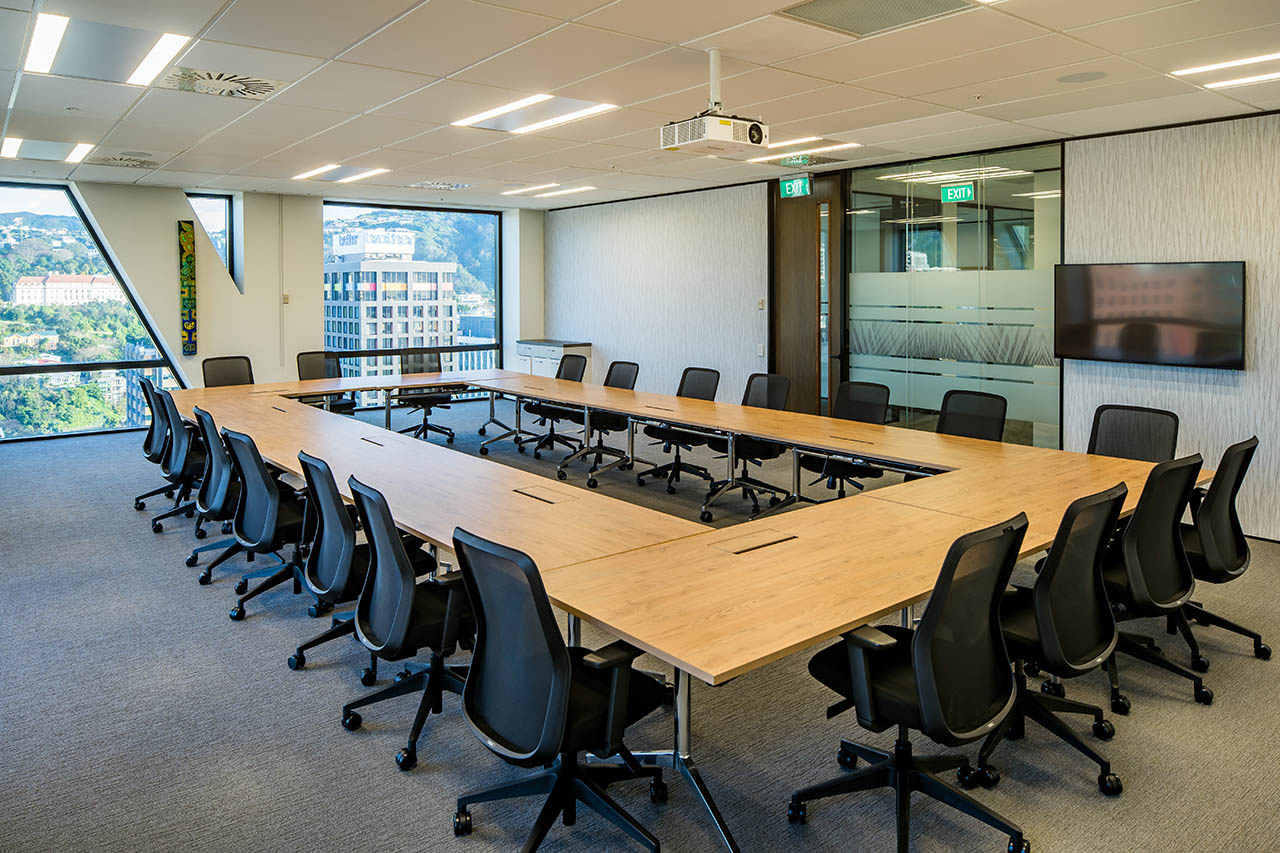 The final product is a clean and crisp fitout for The Medical Council, showcasing the expansive views and celebrating the unique mezzanine space with double height voids. Finished in warm colour selections and natural tones and textures, we have delivered a great space to work.
get in touch to discuss your project