2-12 Allen Street
earthquake strengthening
The Edwardian buildings at 2-12 Allen Street are in a special character area of Wellington. In light of the 2013 Seddon Earthquakes the owner wished to increase the strength of the structure from 45% NBS up to 70% NBS to ensure that existing and prospective tenants would want to occupy the space.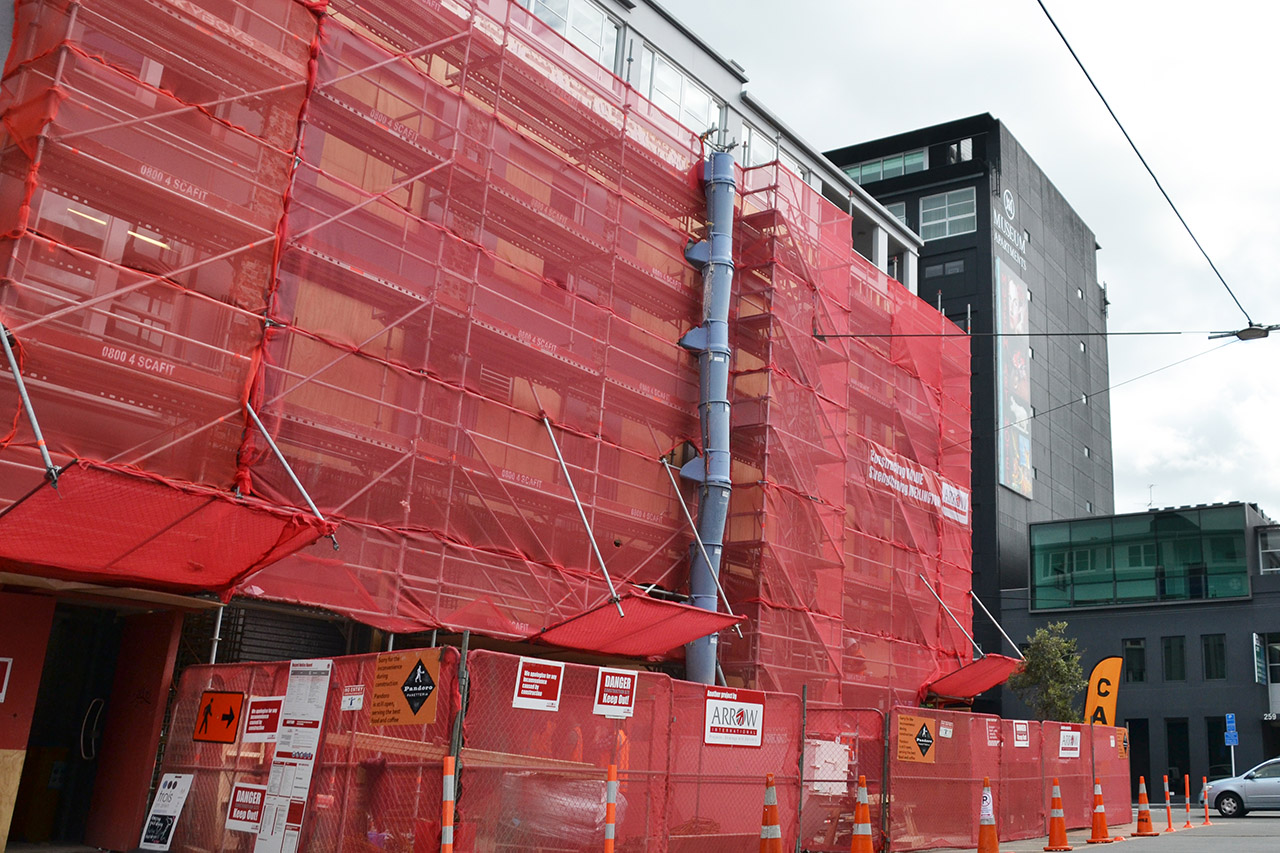 For the project to be economically viable the strengthening works had to be conducted whilst the building was tenanted, which meant the works could not be intrusive. Various schemes were investigated but the final solution was an external sprayed reinforced concrete ladder across the front of 2-6 Allen Street.
A sprayed concrete shear wall was installed at the centre of the building at ground and first floor level against an existing unreinforced masonry wall. Otherwise strengthening incorporated additional steel straps at the floor levels to transfer load to the new structural elements. The new concrete facade was detailed to match the existing building which satisfied a peer review from a heritage architect, enabling a Resource Consent to be granted within the Courtenay Place Heritage Area. Internally, the one vacant floor enabled the floors above and below to be strengthened without having to disturb established tenants.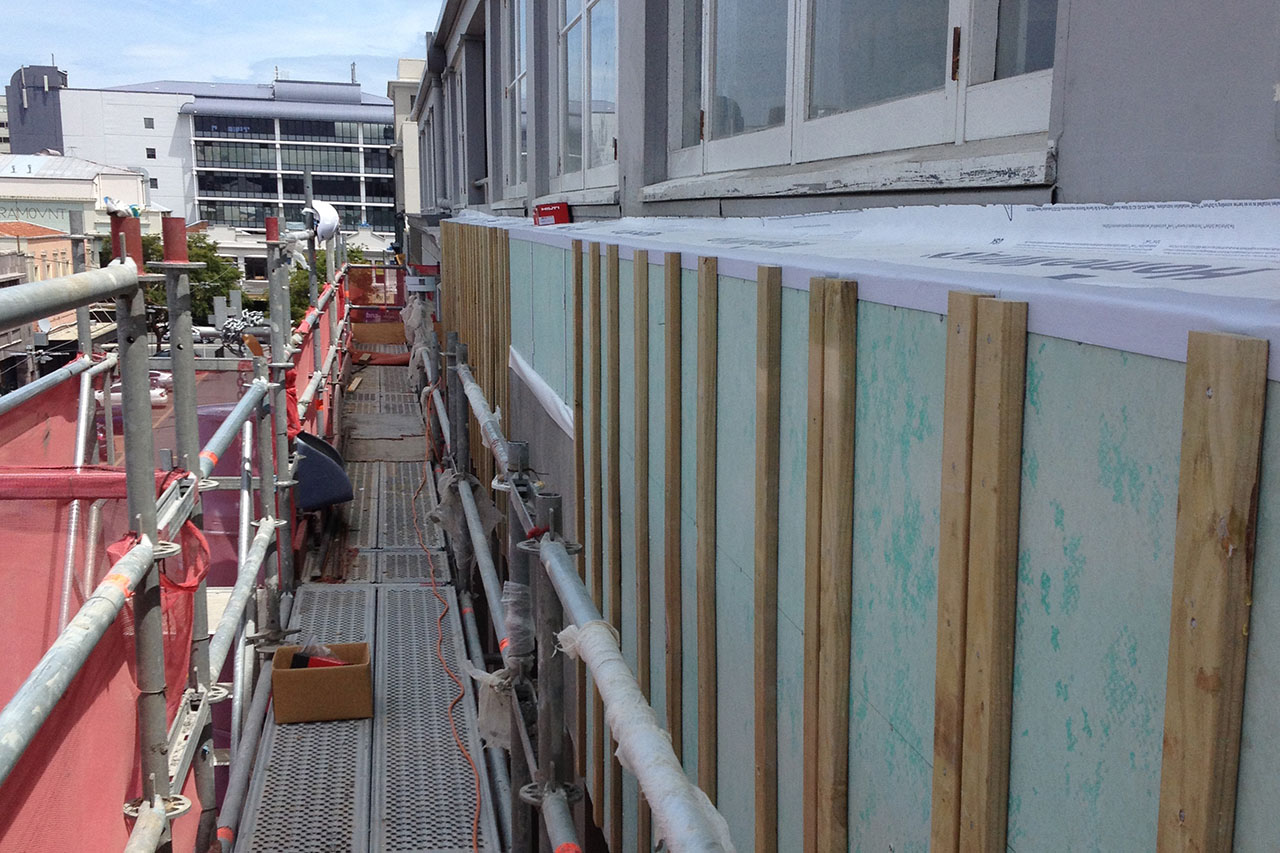 The construction work was carried out with minimal interruption to the tenants. In addition the character of the building has been maintained. This project won the Heritage Award at the National 2015 NZSEE Earthquake Strengthening Awards.
get in touch to discuss your project