Wellington City Council
tenancy fitout of Te Pokapu Hapori Community Centre
The Council took out a lease on a very central ground floor tenancy drectly opposite Te Aro Park, to create a community centre for all and support the vulnerable local coimmunities.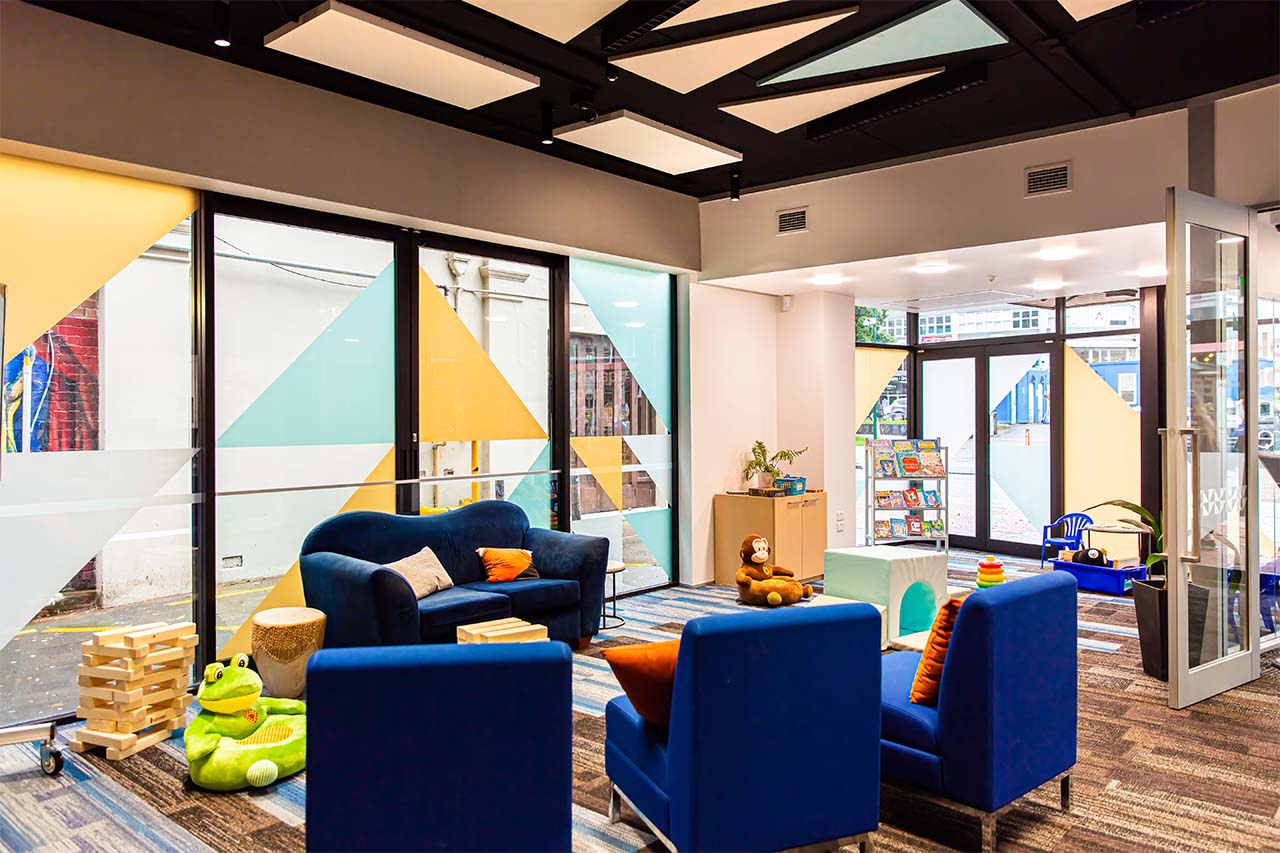 The facility needed to be multi-purpose, allow for different activities, and deal with the acoustic challenges of the diverse clients using the facilities. The space was just a bare shell with virtually no plumbing and drainage services, no heating, and challenging ventilation services. Large structural concrete beams not only restricted services reticulation but also meant that a standard suspended ceiling would feel low and oppressive.
Most of the space was left open, with as few rooms as possible to keep the main area flexible. The underside of the ceiling slab is painted black to give an illusion of volume. A combination of coloured triangular panels on the ceiling and black suspended panels provide acoustic attenuation. Different lights are used to define zones, and a pair of accessible bathrooms and a storeroom are tucked around the corner.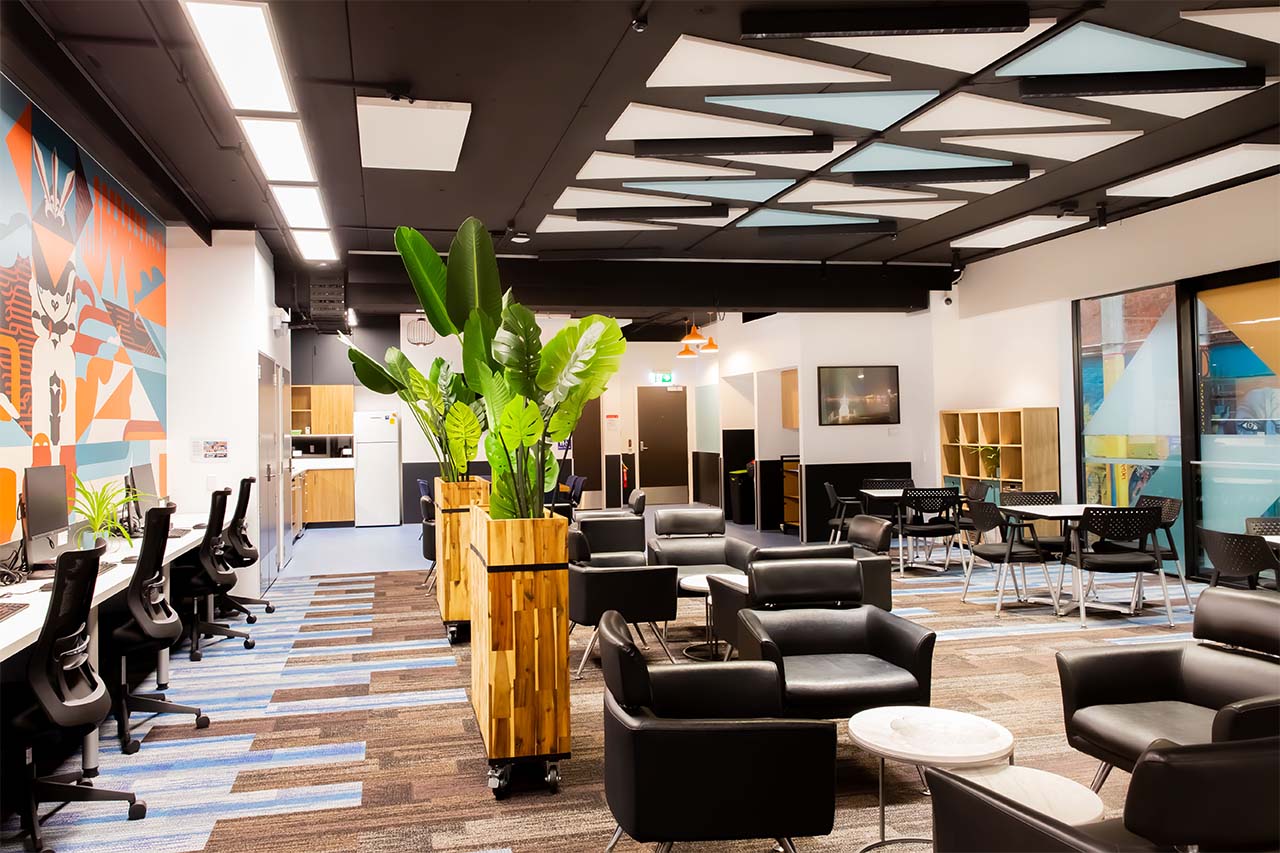 Te Pokapu Hapori Community Centre is a place for all. Careful articulation of texture, colour, and lighting has created a sophisticated environment to house the most important thing, which is the activities of the community.
get in touch to discuss your project