Our relationship with Cornerstone has developed over the last 10 years, from upgrading their portfolio of heritage buildings to refurbishing and strengthening multi-storey office buildings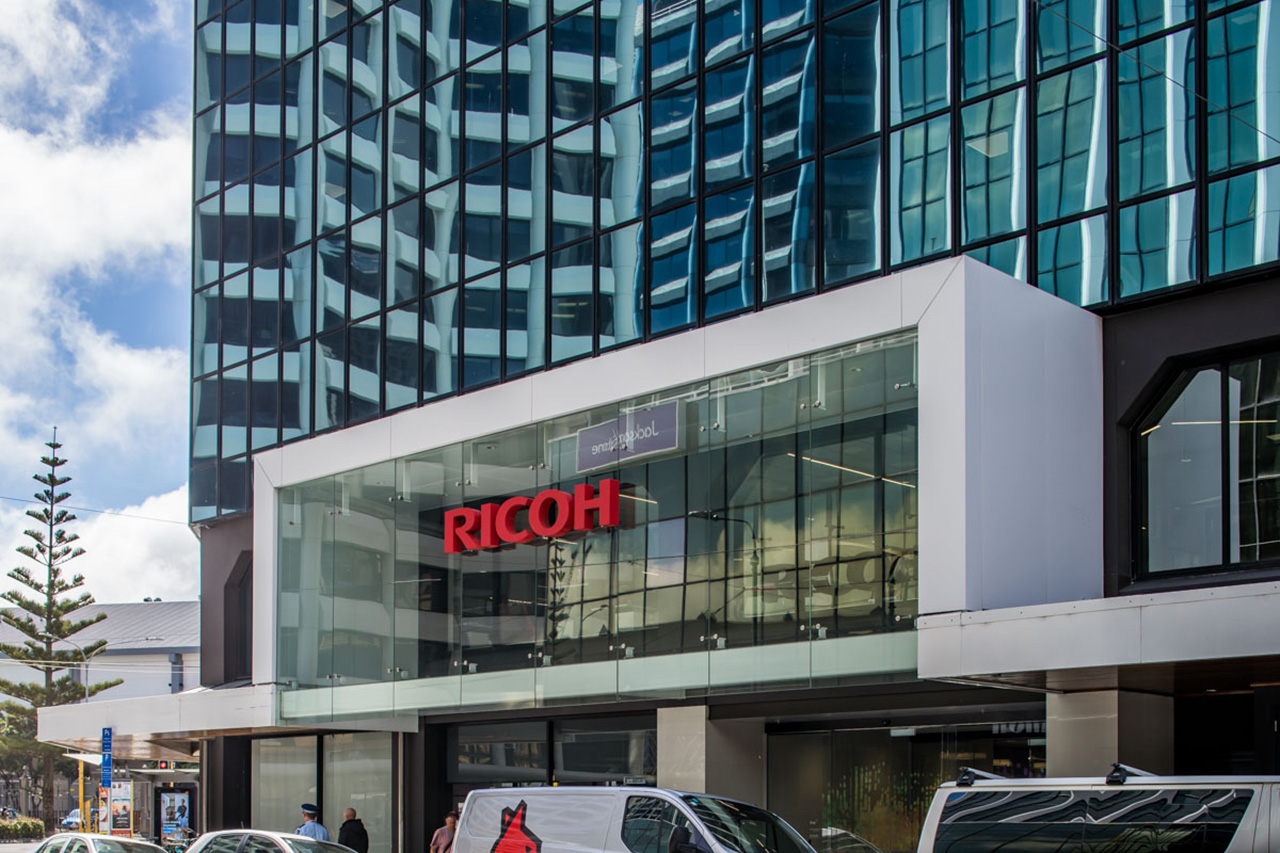 We led the team to optimize a solution for the full building refurbishment and strengthening of the building to 100% NBS, giving 1 Victoria Street a new lease of life. The refurbishment works included upgrading the air conditioning, replacing the lift machinery, remodelling the fire escapes, new emergency lighting, exit signage, bathrooms and lobby. Strengthening works included installing steel brackets around columns, bracing sprinklers and in-ceiling services, installing a specially designed ceiling grid to maintain structural integrity, and separation cuts to the concrete block wall.
cornerstone office fitout
Cornerstone Partners chose to be in this stunning location to showcase the new look office at 1 Victoria Street. The main entry connects a formal boardroom area, stand up meeting space and hosting kitchen by a series of interconnected sliding glass panels. We carefully selected materials to connect the fitout to natural elements highlighting the winery interests and Wellington focus of the Cornerstone Group and this, combined with the dramatic backdrop, makes the office a dynamic place to be.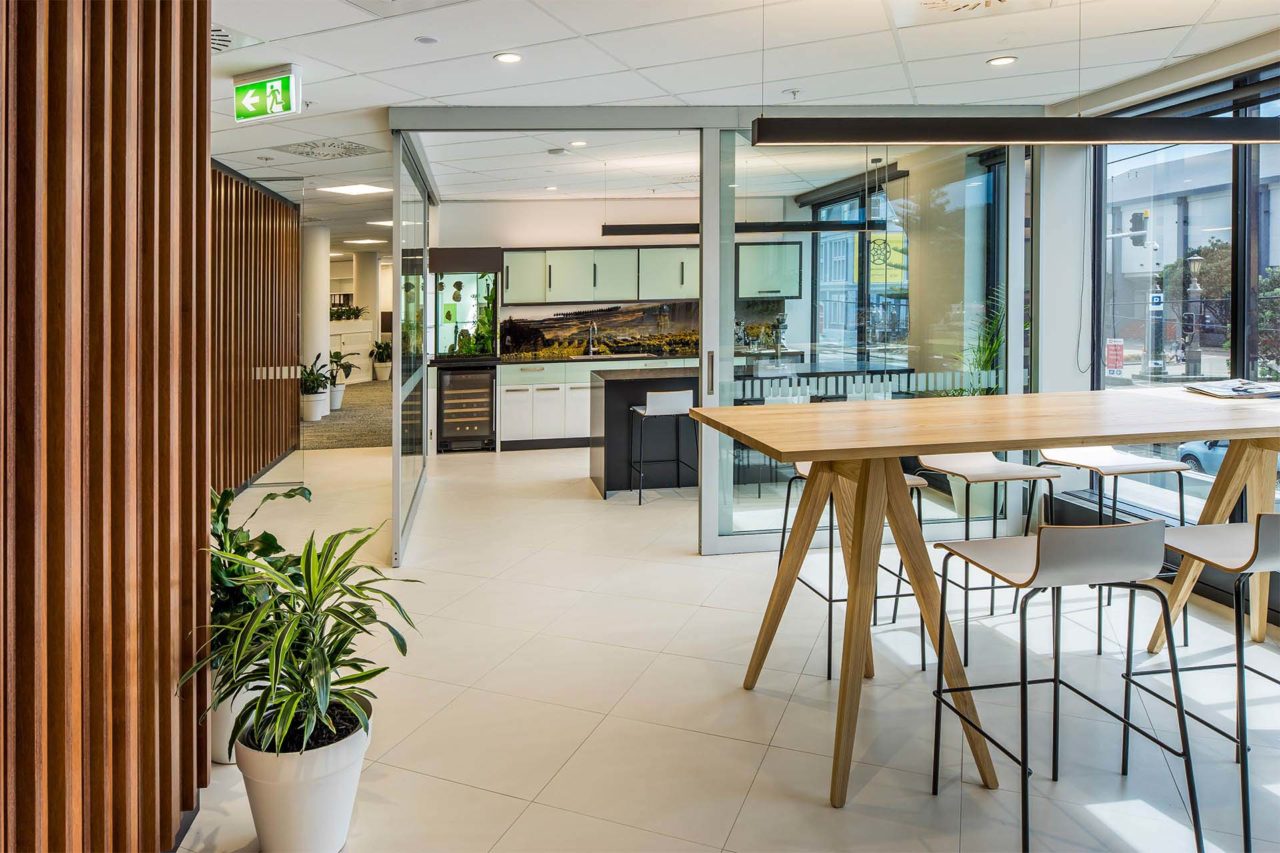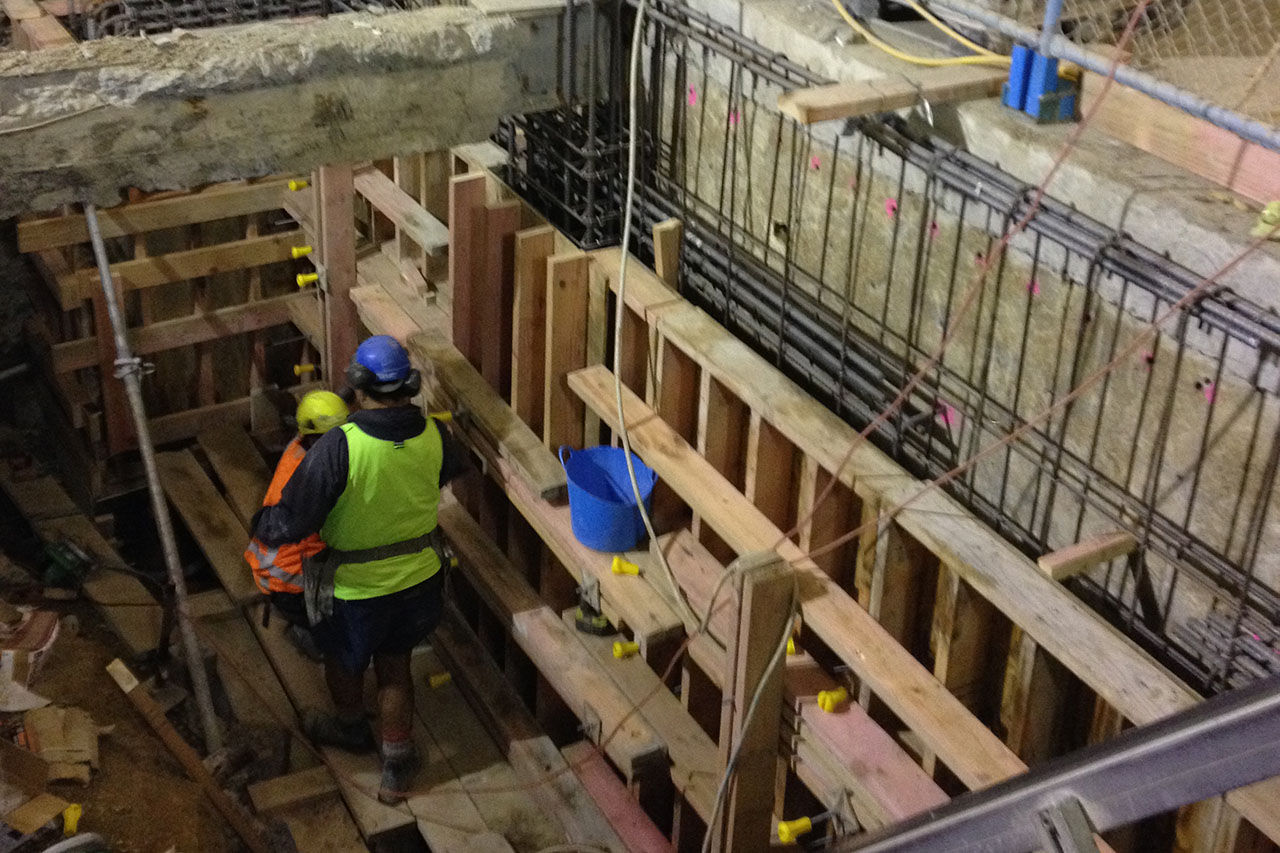 These two buildings, co-located on Lambton Quay, have small floor plates and heritage listings and the problem was finding an economical way to strengthen them. We worked with Dunning Thornton to implement the solution, structurally joining the buildings together. This allowed both building owners to share the structural load and cost, and eliminated the 'pounding effect' of the buildings. This project won Best Innovation project at the 2017 NZSEE Earthquake Strengthening Awards.
Our brief was to fully refurbish and earthquake-strengthen this 1970's building, including making it flexible for multi-tenant leasing. We designed an additional entry with a new core (lift, stairs, toilets) and modernised the facade. Part of the timber first floor was replaced with concrete for improved structure, fire-rating, and user comfort. TAS and New Zealand Oil & Gas both signed leases for this revitalised space, and we designed both tenancies, integrating the works into the basebuild programme.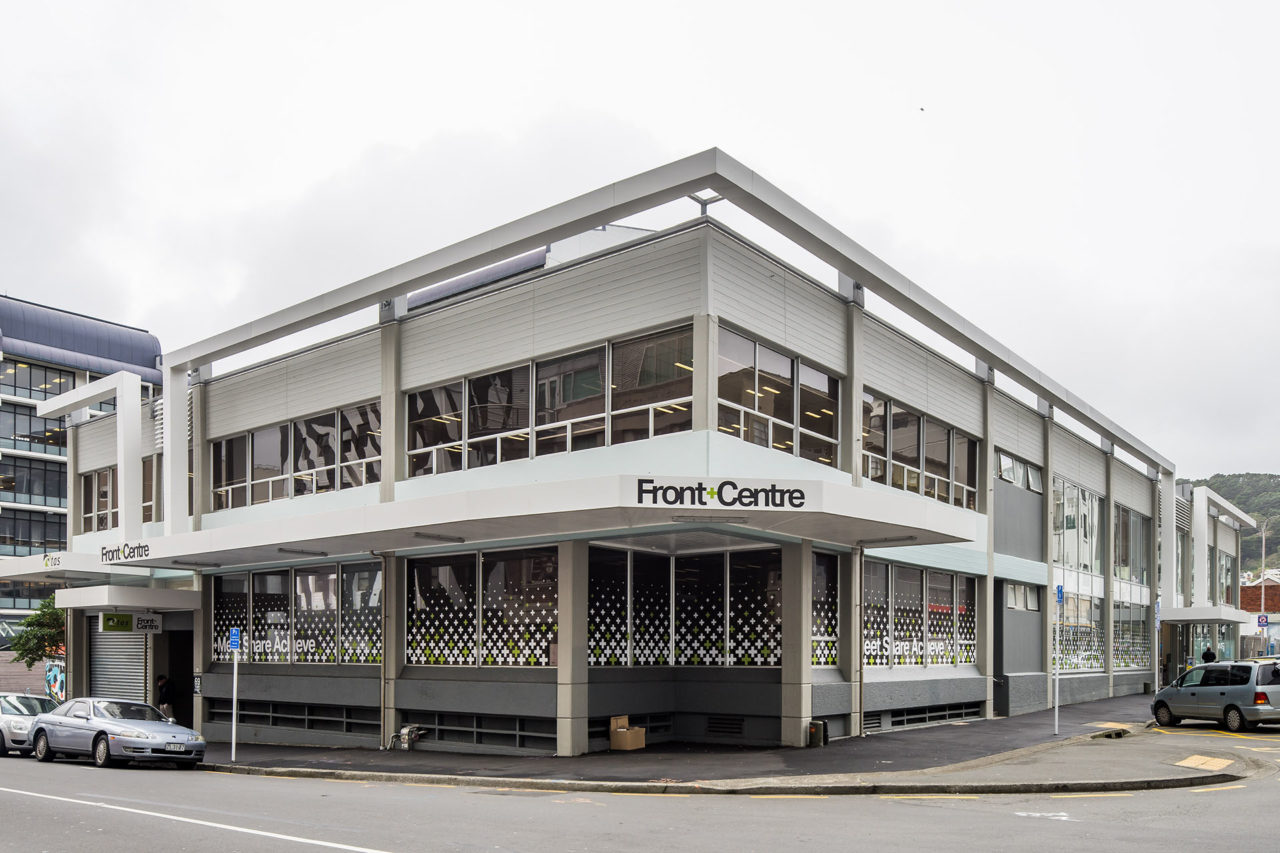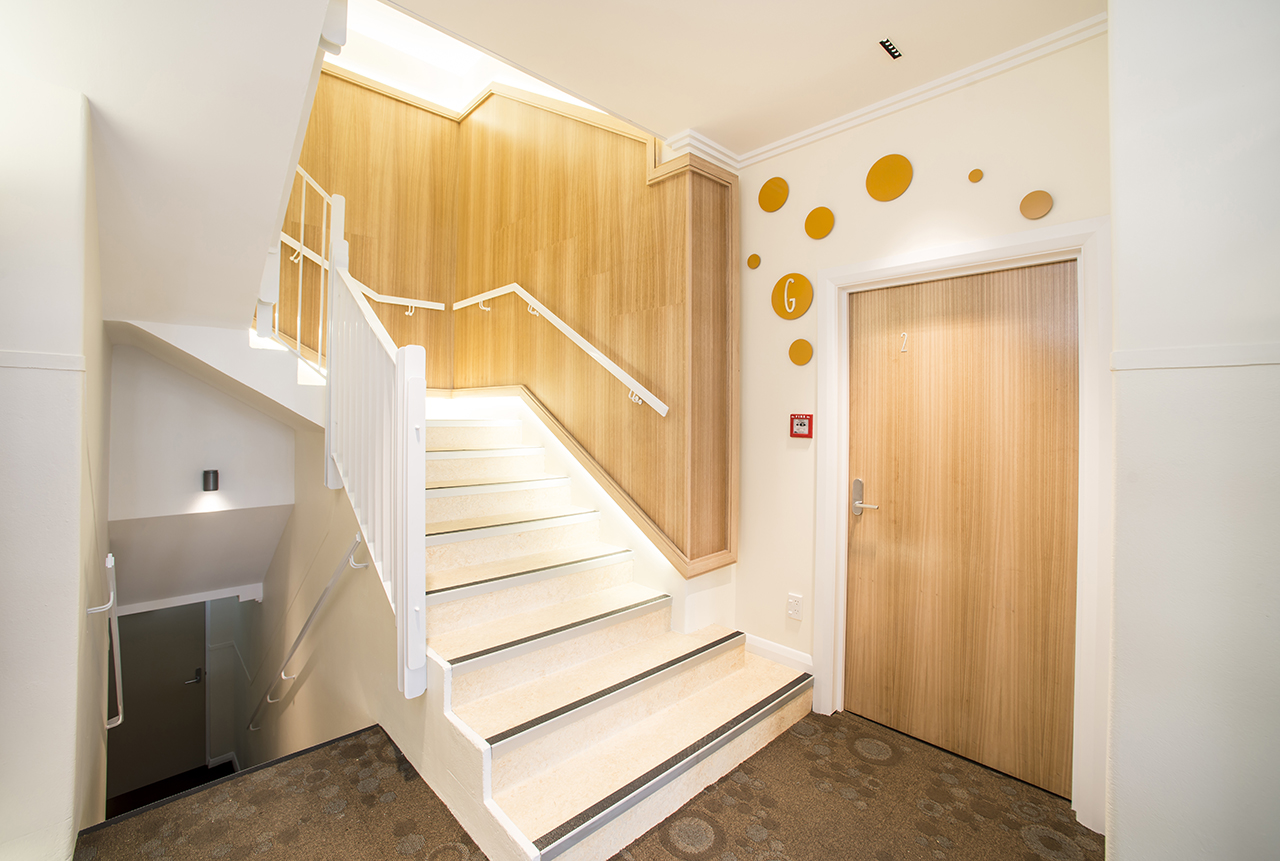 We transformed this building into 11 desirable apartments and enhanced the 3 small shop fronts on Plimmer steps. Concrete work brought the building up to 100% NBS. We fully insulated the building exterior, installed new double glazed uPVC windows, kitchens were opened up to the living areas, bathrooms replaced, new laundries installed, and bedrooms refurbished. We reinstated Art Deco features where possible and enhanced those features through the exterior colour palette.
get in touch to discuss your project