New Zealand Educational Institute
Te Riu Roa
NZEI Te Riu Roa is the largest education union in New Zealand and they asked us to create a new working environment at 79 Boulcott Street, Wellington, across 4 floors
"When thinking about how to approach this commission, I wanted to reflect the power of collective knowledge and learning."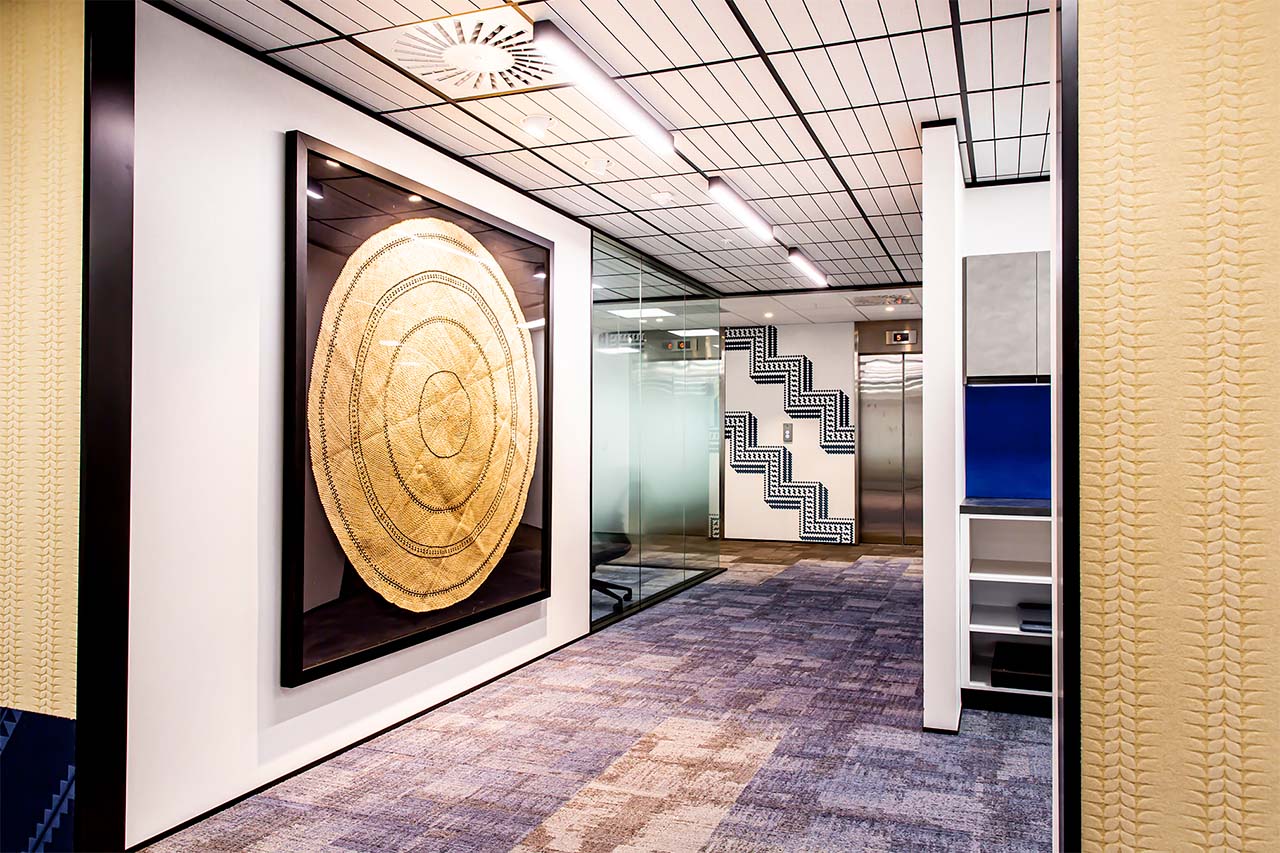 NZEI Te Riu Roa chose to use Tūrangawaewae as the cornerstone of their new working environment – a place where they stand together and feel empowered and connected through a celebration of their rich culture, history and vision for the future. The meeting spaces are inside Kaitaka themed walls, designed by contemporary Māori artist, Matthew McIntyre Wilson (Taranaki – Ngā Māhanga, Titahi). The Kaitaka (Māori cloak) wraps around the meeting spaces, embracing the conversations and shared knowledge.
The new office space is split over 4 floors so we worked with the teams to ensure we created the right balance of desking and collaboration spaces for teams co-located on each floor. We created a large multifunctional reception space with operable walls and a small shared kitchen for hosting guests and union members from across the country. The Poutama (representing steps of knowledge) adorns the lift lobby walls, with a different colour and form on each floor, to reflect the diversity and history of NZEI Te Riu Roa.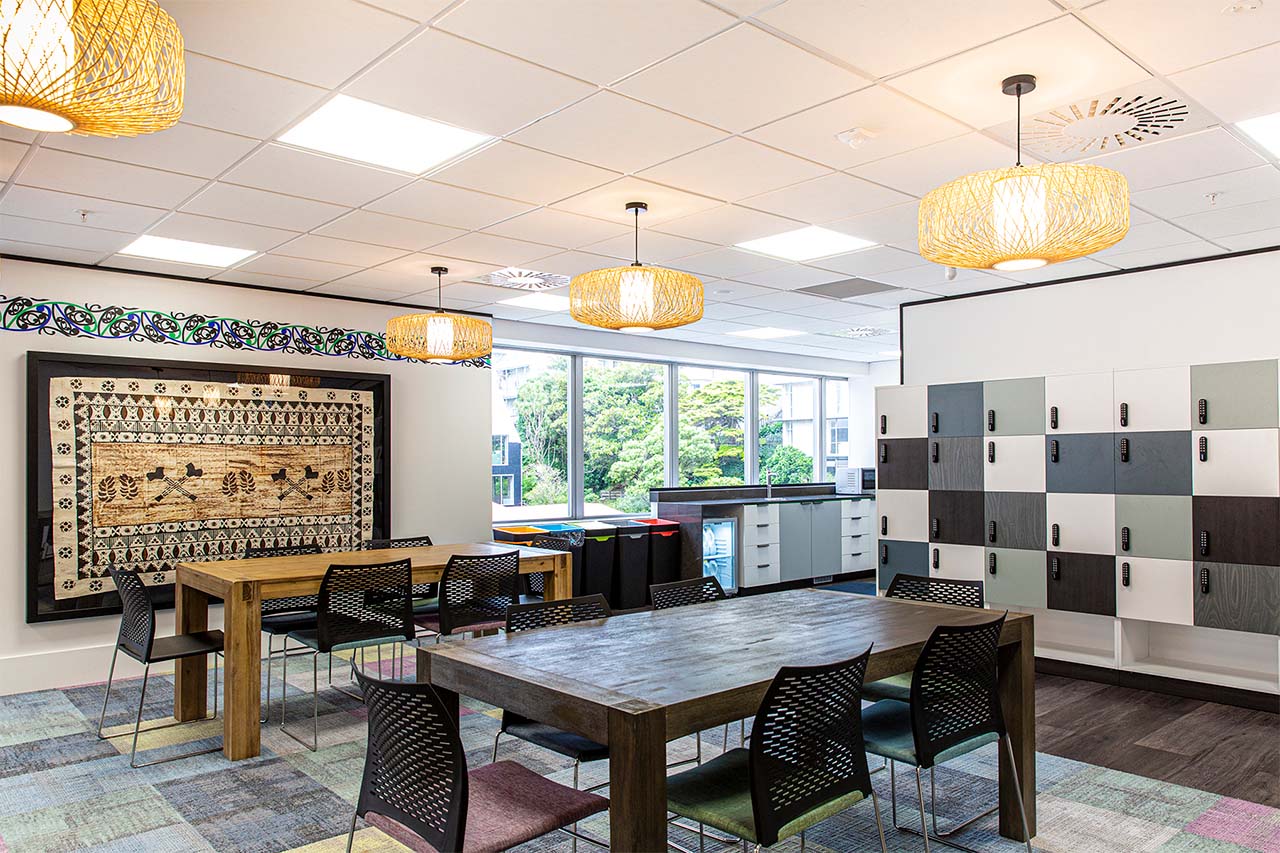 In a truly collaborative design process we have created a unique home for NZEI Te Riu Roa, working with key stakeholders and contemporary Māori artist, Matthew McIntyre Wilson, to deliver a space that reflects the core values of the organisation and their work.
get in touch to discuss your project