Te Aka Matua o te Ture
Law Commission
We were asked by the Law Commission to design a new fitout for their offices and help them define a new way of working.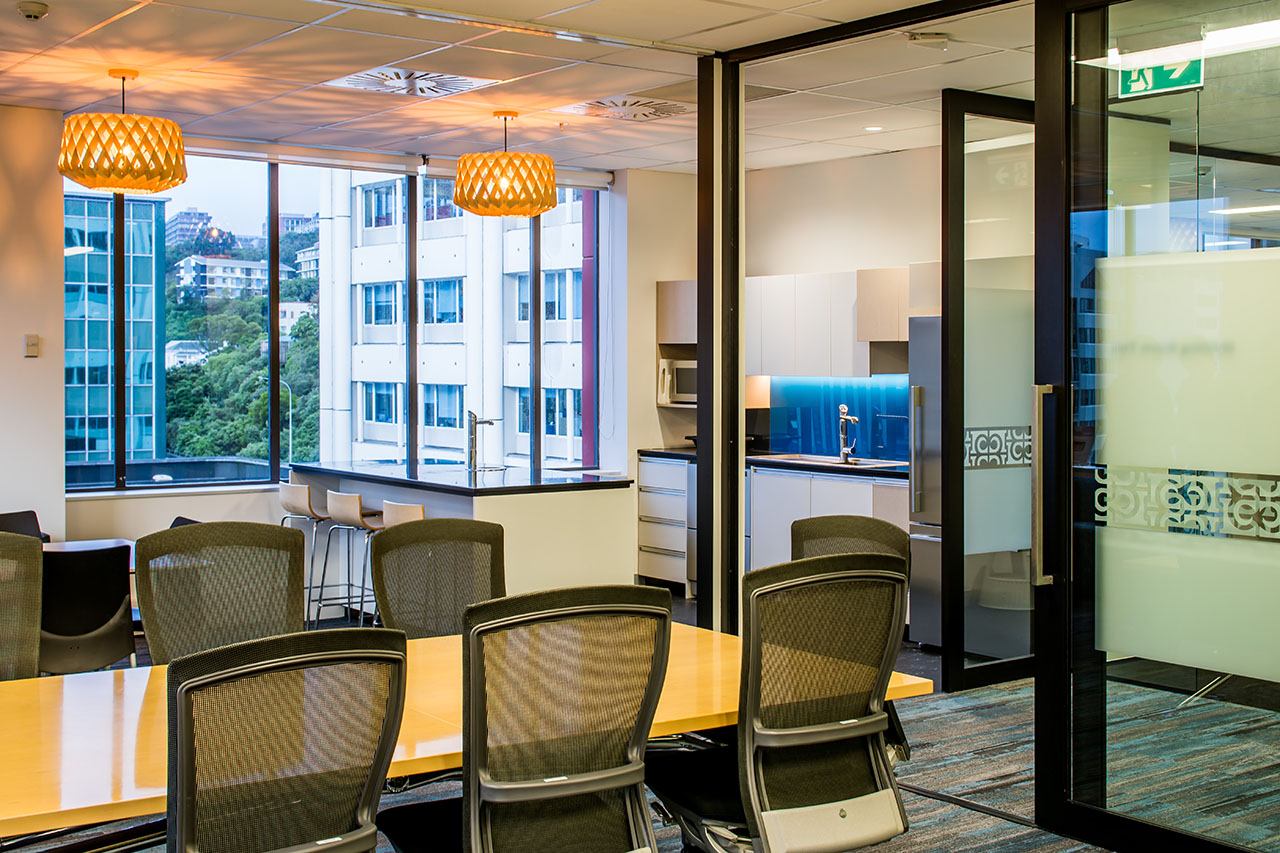 The idea of moving to a new way of working was challenging for the Law Commission team as they had been used to private offices and partitioned space.
Through co-design workshops we enabled the Commissioners to design the space for their unique workstyle. We created a hybrid between private and open spaces, using sliding glazed screens to allow individual staff to create private office space as required. The breakout area has operable walls to extend this space for gatherings, and we introduced bursts of blues and teals into the wall graphics and meeting spaces.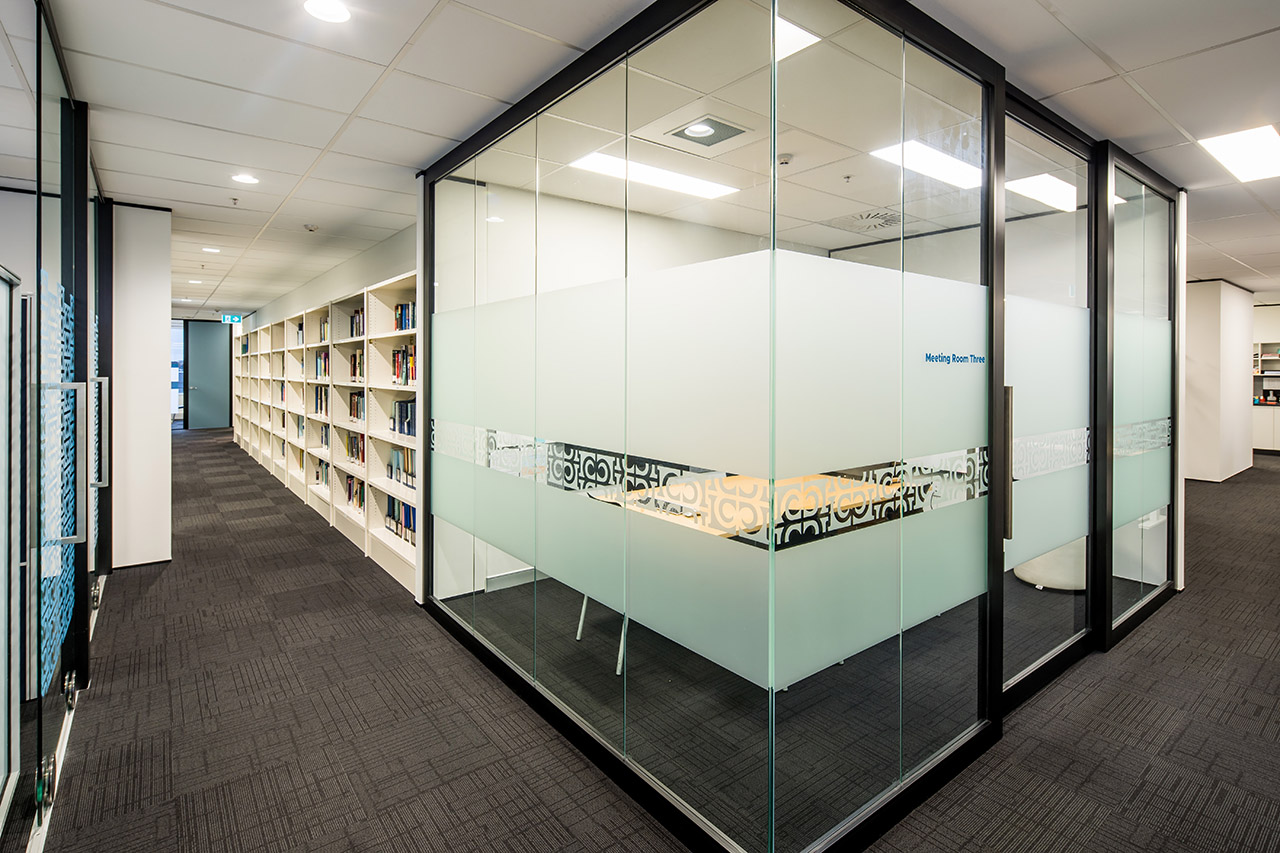 Successful co-design changed the direction of the design and resulted in a bespoke, but flexible solution that the client is happy with.
get in touch to discuss your project