44 The Terrace
strengthening, refurbishment & fitout
Kiwi Property Group asked us to join the team to deliver over 8,500m² of base build refurbishment, earthquake strengthening and tenant integration to provide a new multi-agency home for EECA and TEC, Commerce Commission, and Human Rights Commission.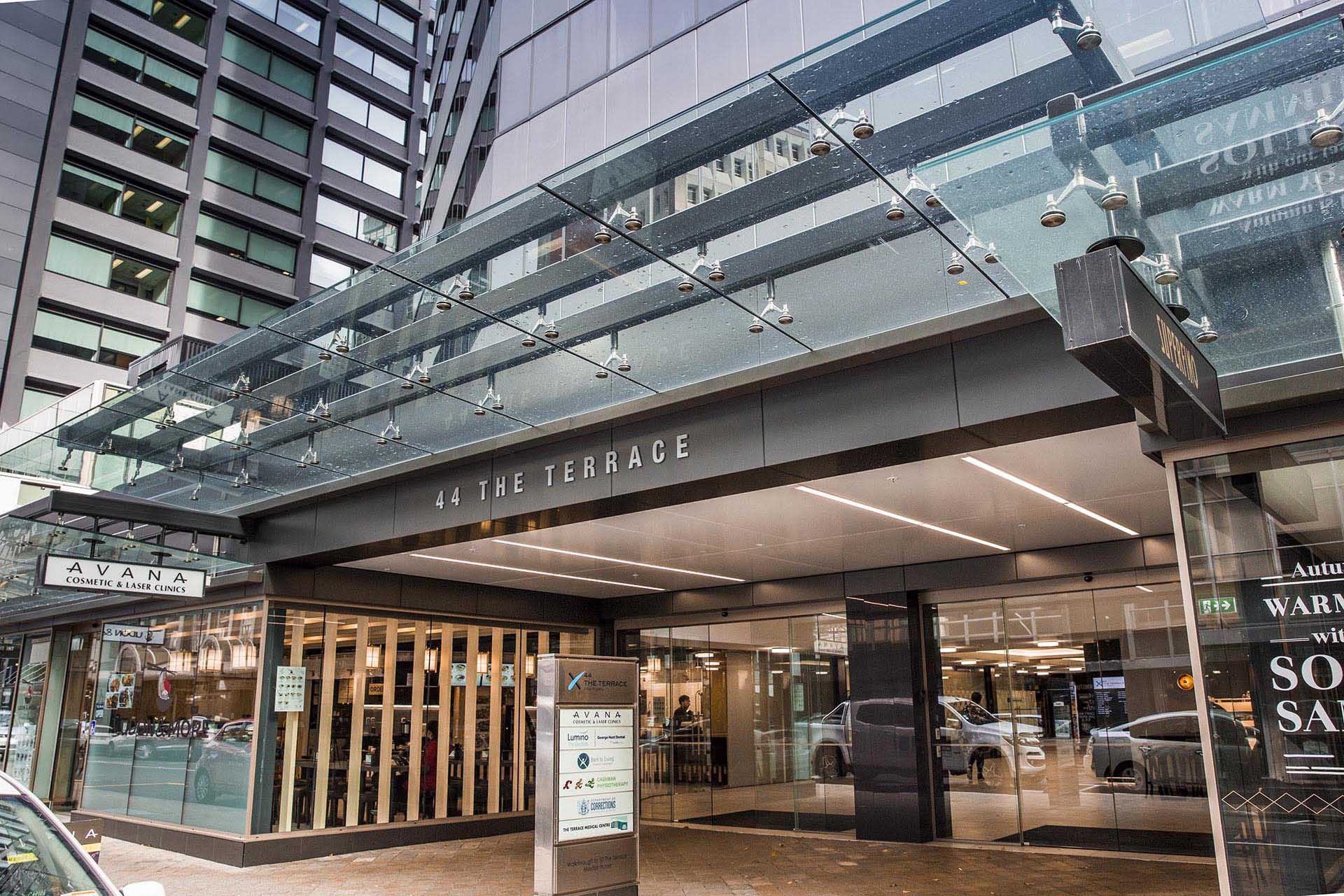 A key challenge was to work with the engineers to develop a cost effective strengthening solution, balancing the necessary strengthening elements against the rest of the building to minimise conflict with building services.
Our main responsibility was to co-ordinate the consultant team to change the in-ceiling services and building fabric to accommodate the new structural elements.
We also built a new ground floor extension for retail and hospitality, refurbished the lobby and completed a new fitout for EECA.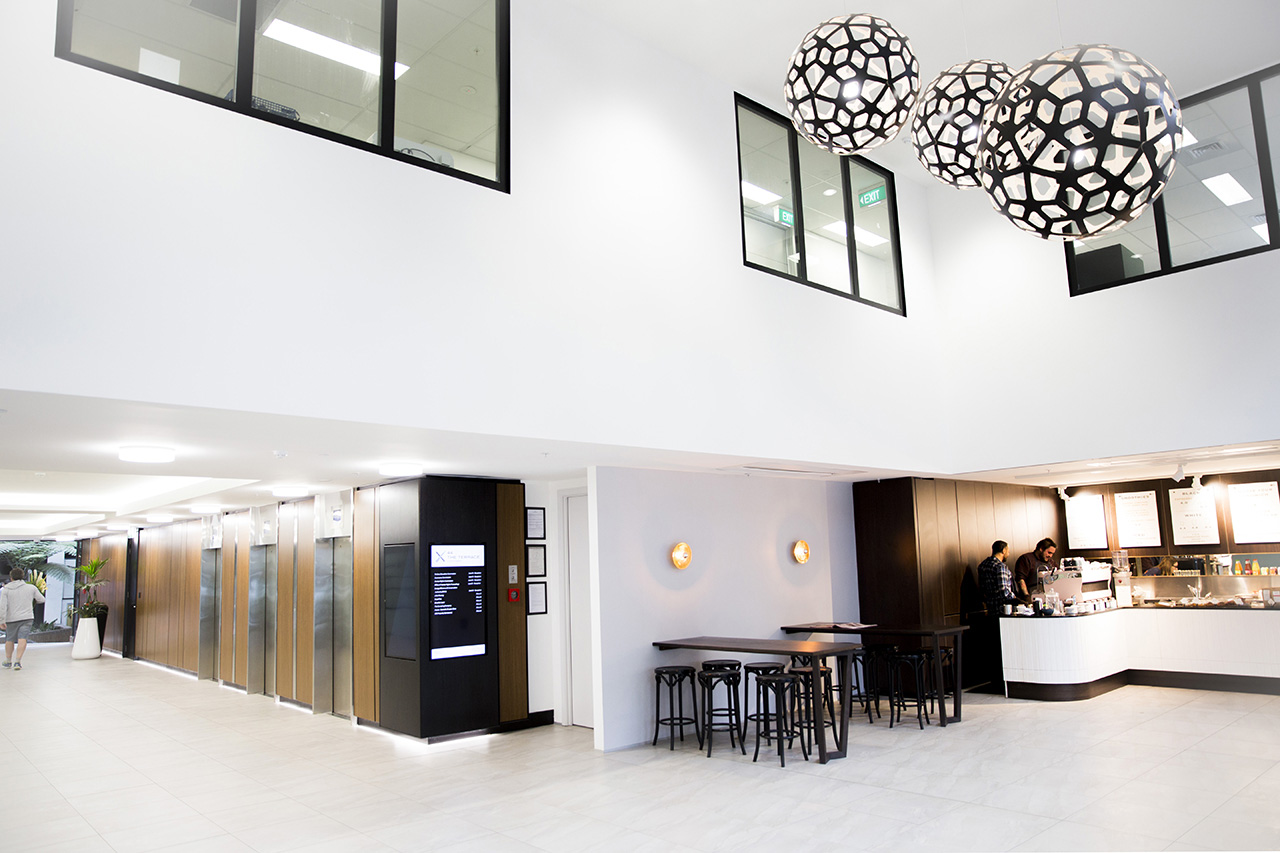 Complete refurbishment and strengthening has invigorated this building to provide a prime office location on The Terrace.
get in touch to discuss your project