building redevelopment projects
for Kiwi Property Group
We have been assisting Kiwi Property for over 15 years with their Wellington property portfolio which includes extensive works at both The Majestic Centre and 44 The Terrace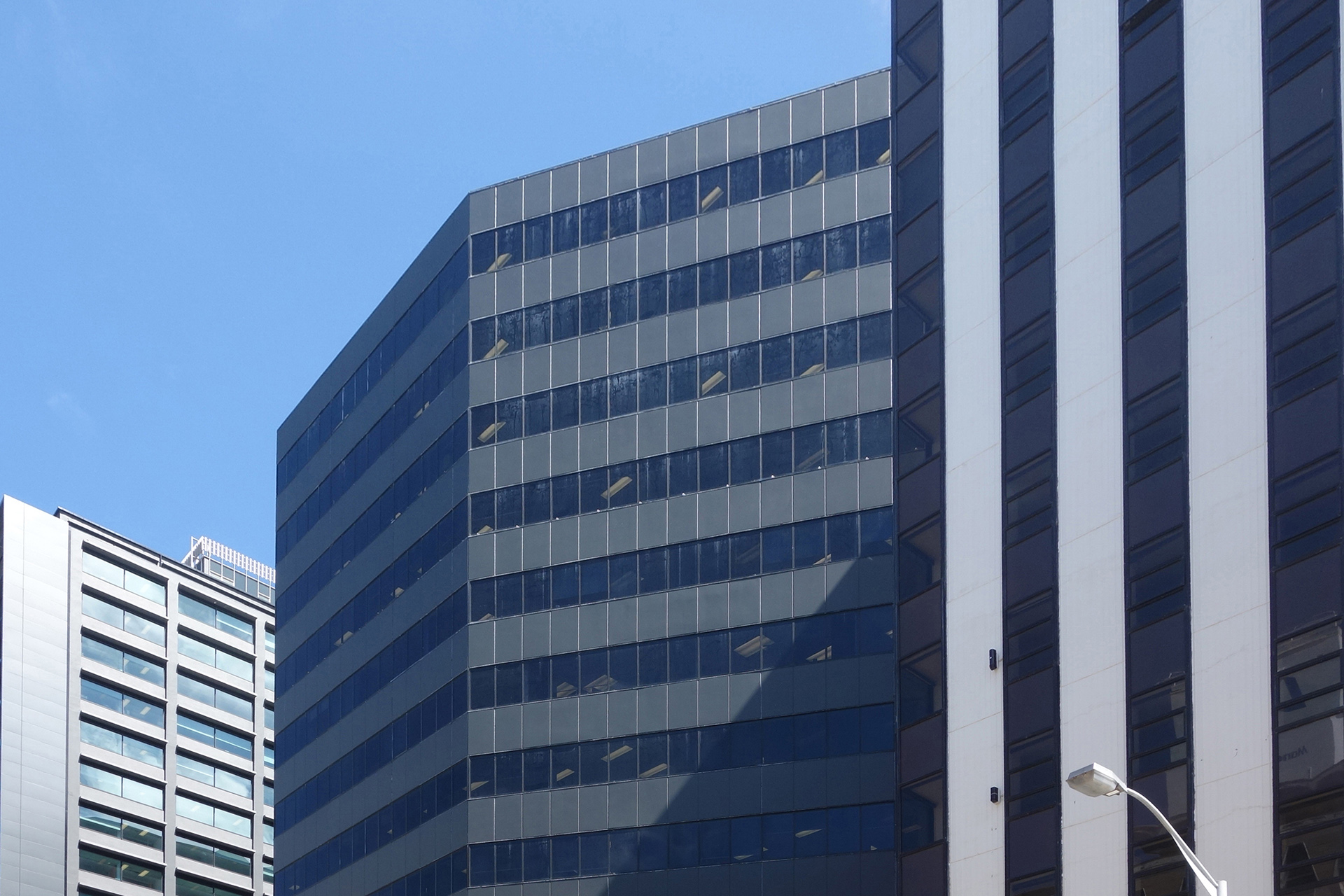 base build refurbishment & earthquake strengthening
44 The Terrace: We were part of the team delivering over 8,500m² of base build refurbishment, earthquake strengthening and multi-tenancy integration. Working with the engineers we developed a cost-effective strengthening solution, balancing the necessary strengthening elements against the impact on the rest of the building to minimise conflict with building services.
ground floor retail extension
44 The Terrace: The final part of the refurbishment and strengthening of 44 The Terrace was a retail tenancy extension on the ground floor – creating new retail units and extending the building edge out to The Terrace footpath. The success of this project revolved around developing new fire egress routes and solving complicated access easements across the title. The new retail extension now presents a modern active edge to the building at street level.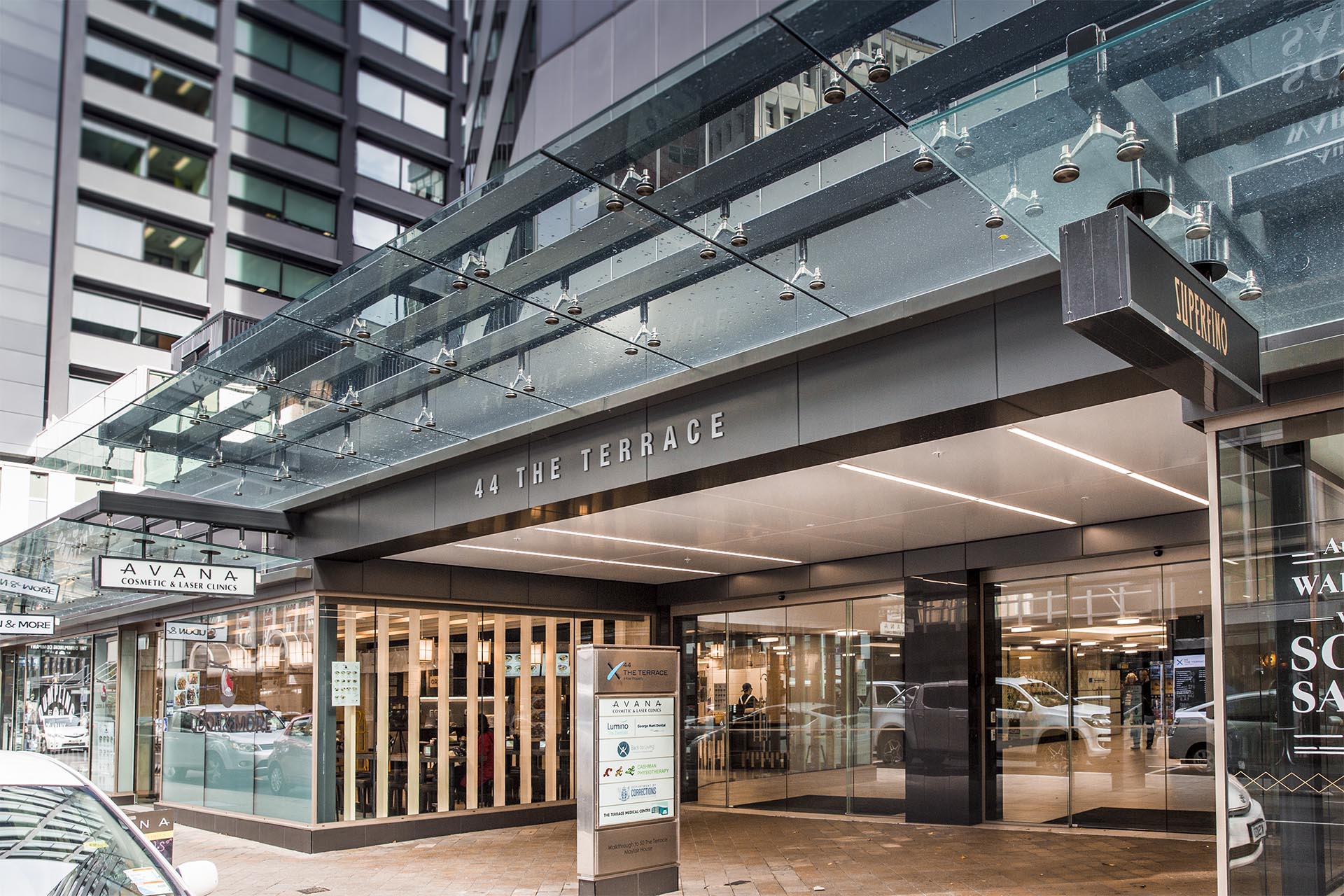 "Workspace Architects provide a truly customer centric service delivering an exceptional end product."
Kane Goulden, Kiwi Property Group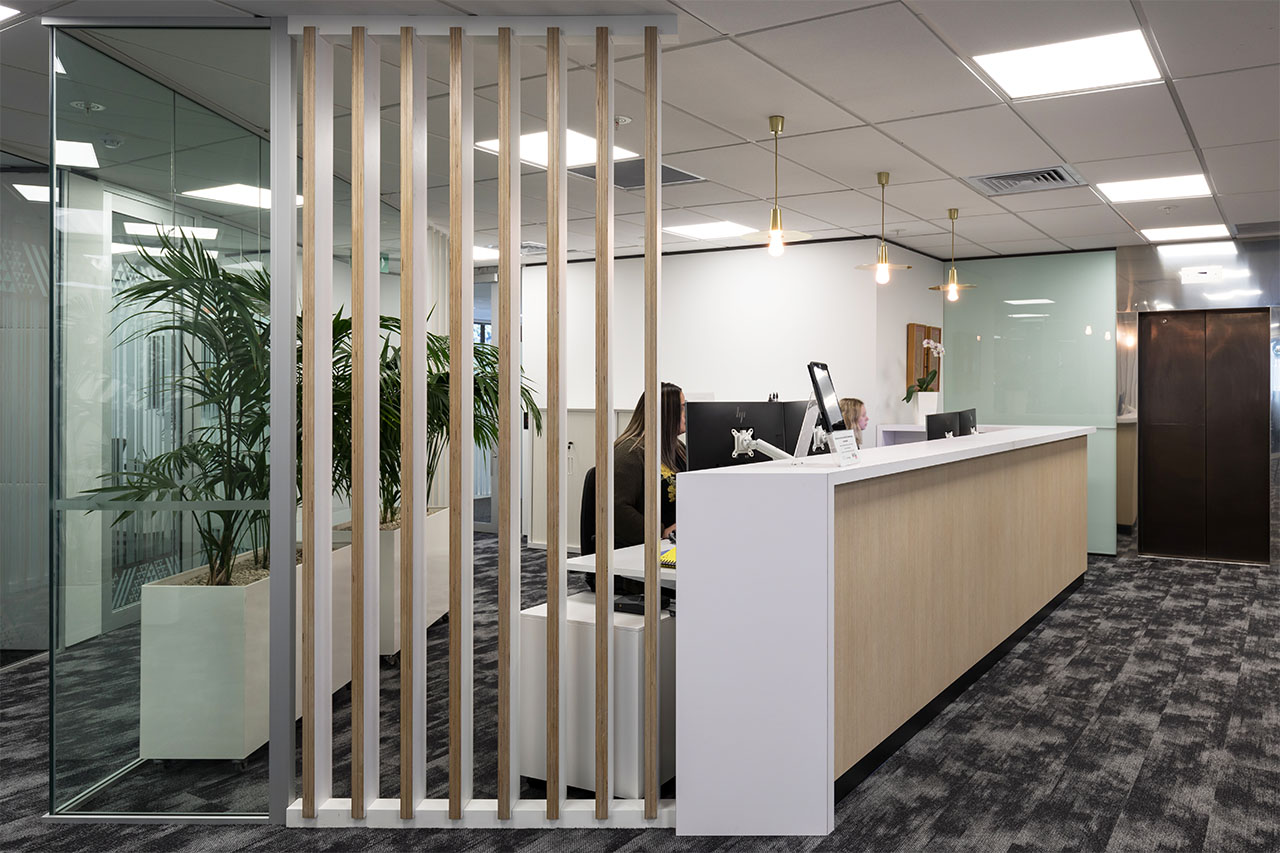 multi-tenancy integration
44 The Terrace: As basebuild architect, we worked closely with the fitout architect for the TEC and Commerce Commission to co-ordinate all the ceiling services into an MCHF package ready for the tenancy fitout across 8 floors. As tenant architect for EECA and the Human Rights Commission, we worked with them to reuse Levels 7 & 8 to create a multi-agency fitout.
the majestic centre
ground floor retail space
Majestic Centre: Whilst under Kiwi Property ownership we transformed unused parts of this office tower into fully leased income-earning spaces. By opening up granite walls and enabling light to flood in, we converted the under used first floor retail space into a Call Centre office environment for Cigna. On the ground floor we pushed the glass shop fronts out to the edge of the granite portico to extend the retail area.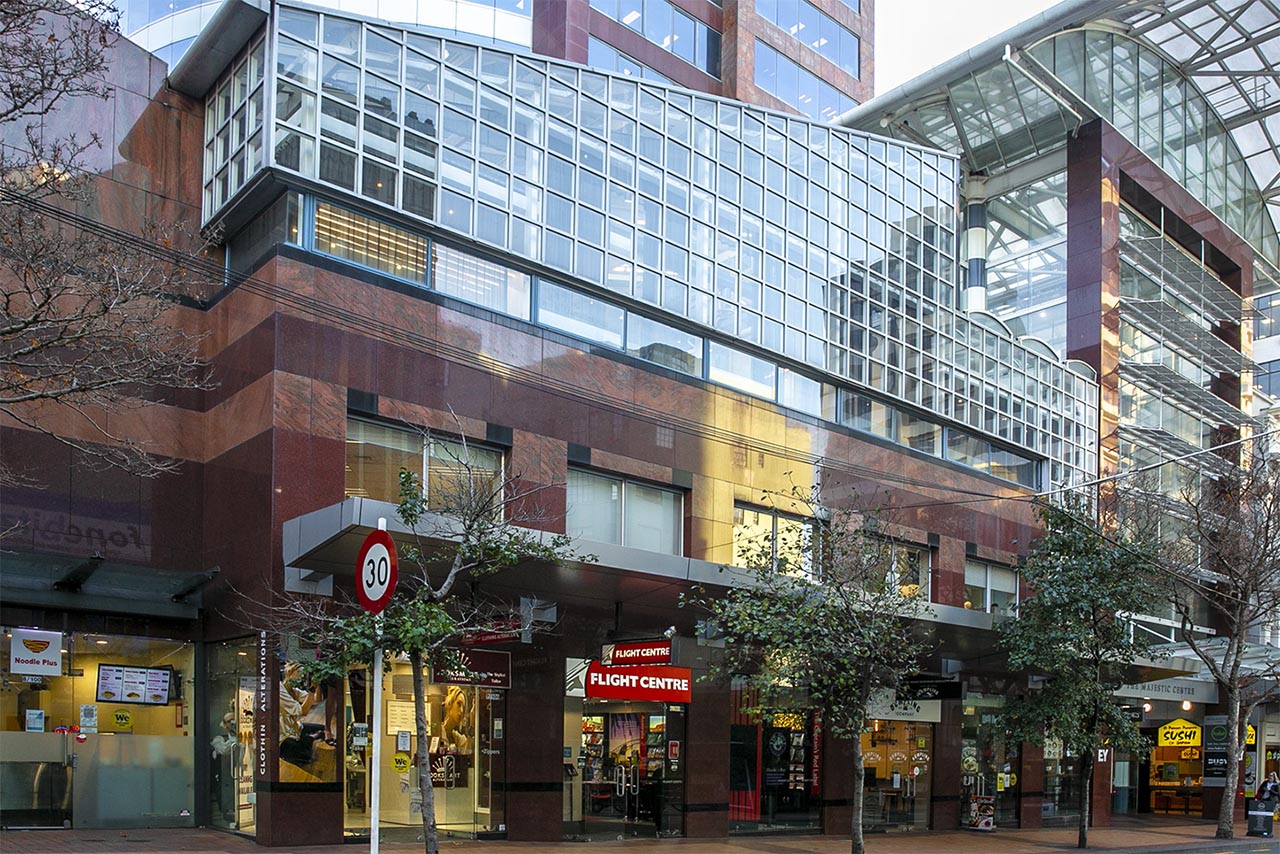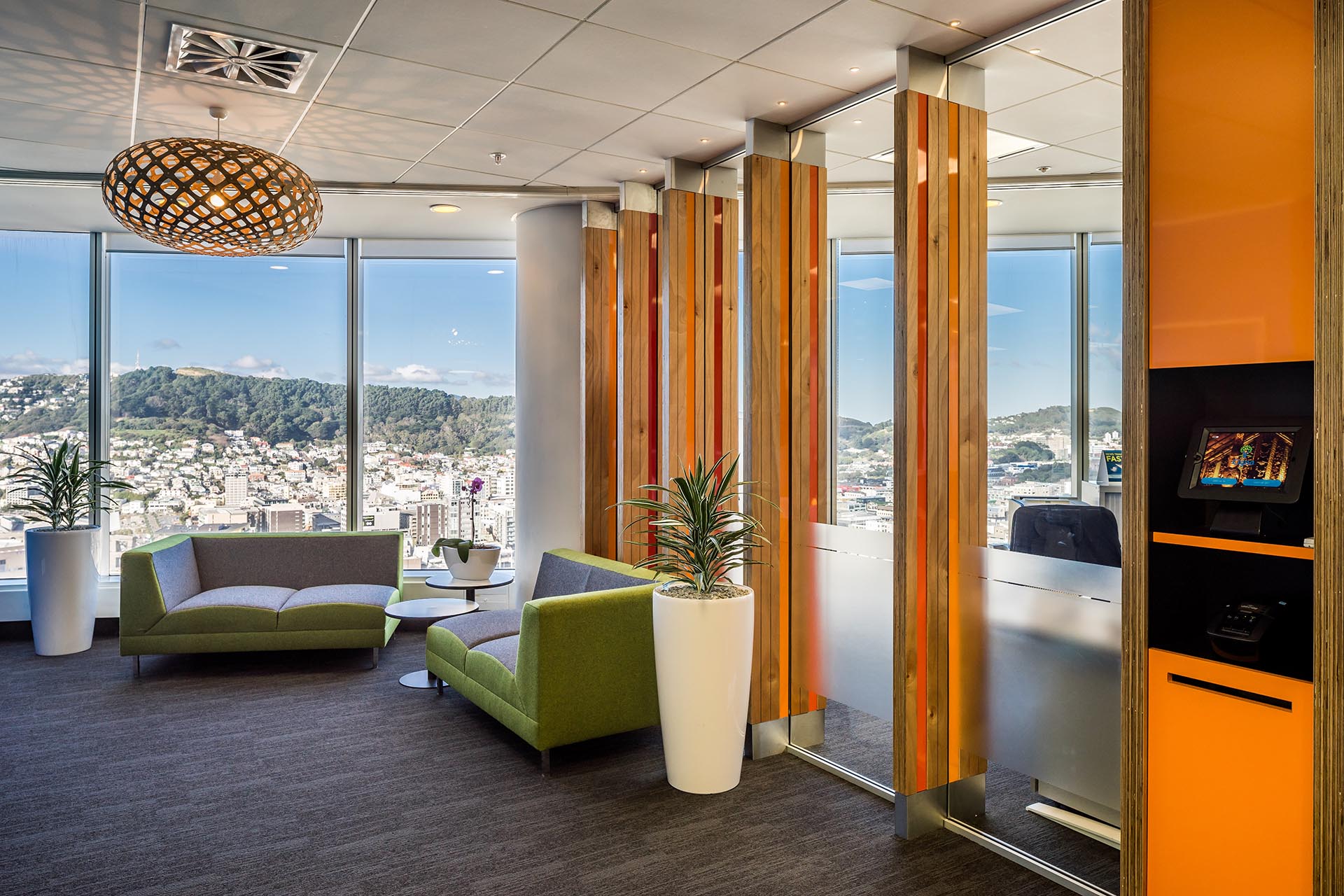 cigna office fitout and call centre
Majestic Centre: We have a long standing relationship with Cigna and completed their previous fitout 10 years ago. Changes in the way staff wanted to work was the impetus for a new office fitout to create an agile environment. We opened up the enclosed areas to create collaboration zones with soft seating and high tables on the harbourside of the building.
get in touch to discuss your project