TSB Bank
lobby refurbishment
Argosy Property commissioned us to relocate the TSB Building entrance from Waring Taylor Street to Lambton Quay and to detail a high quality new entry lobby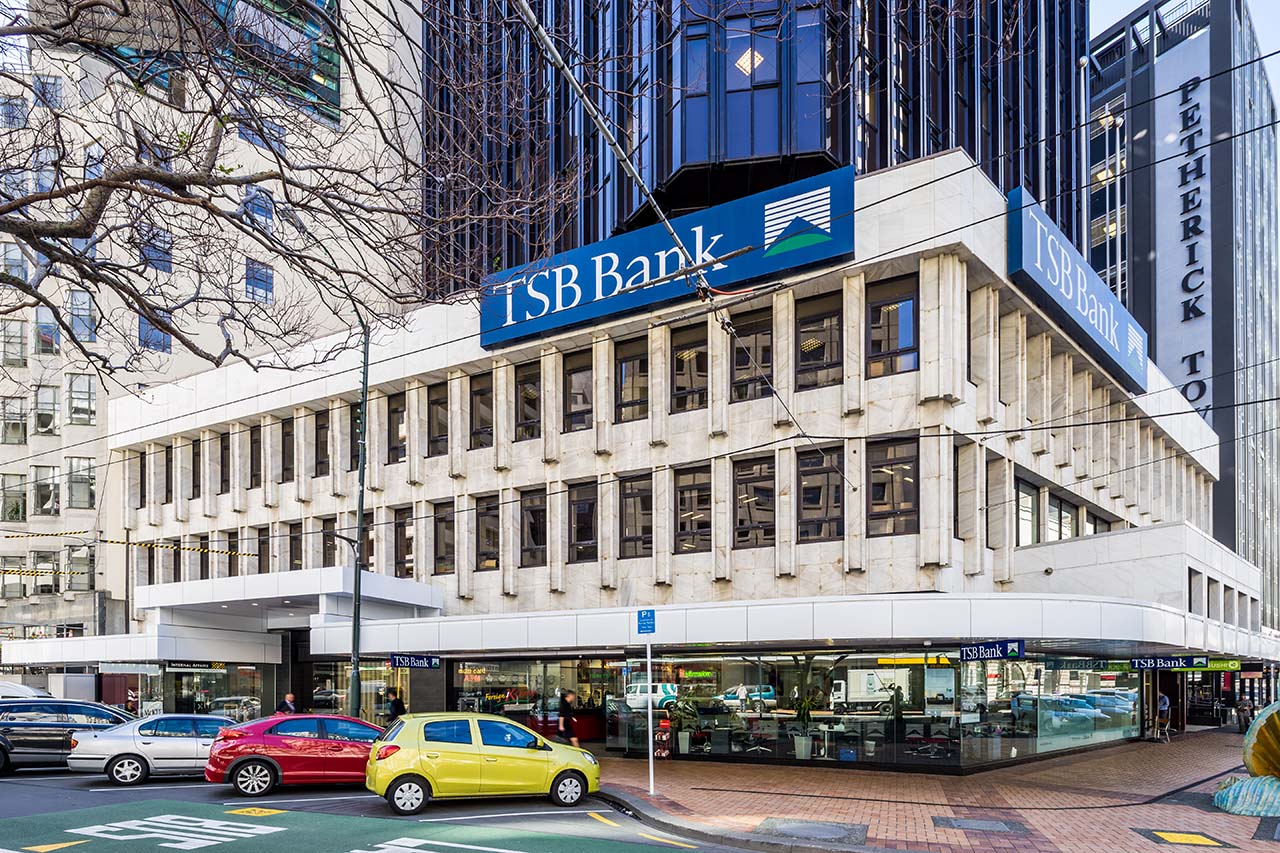 The biggest challenge was the aesthetic treatment to retain the existing raised upper canopy to the Waring Taylor Street façade. This took careful consideration in the design to ensure the existing form was integrated into the new infill lower canopy, without distracting visually from the new building entrance.
We created a new shopfront with increased openness and clean lines to the exterior. The street verandah was re-clad and we designed a new entrance canopy for the Lambton Quay frontage. The new lobby is a vibrant light space with acoustic panelling integrated into the design. Feature LED panels bring a sense of daylight deep into this internal space and a timber feature wall and seat, placed within a carpeted alcove, softens the interior. ACM panel was used to modernize the exterior canopy, reflecting the adjacent marble forms in a contemporary way.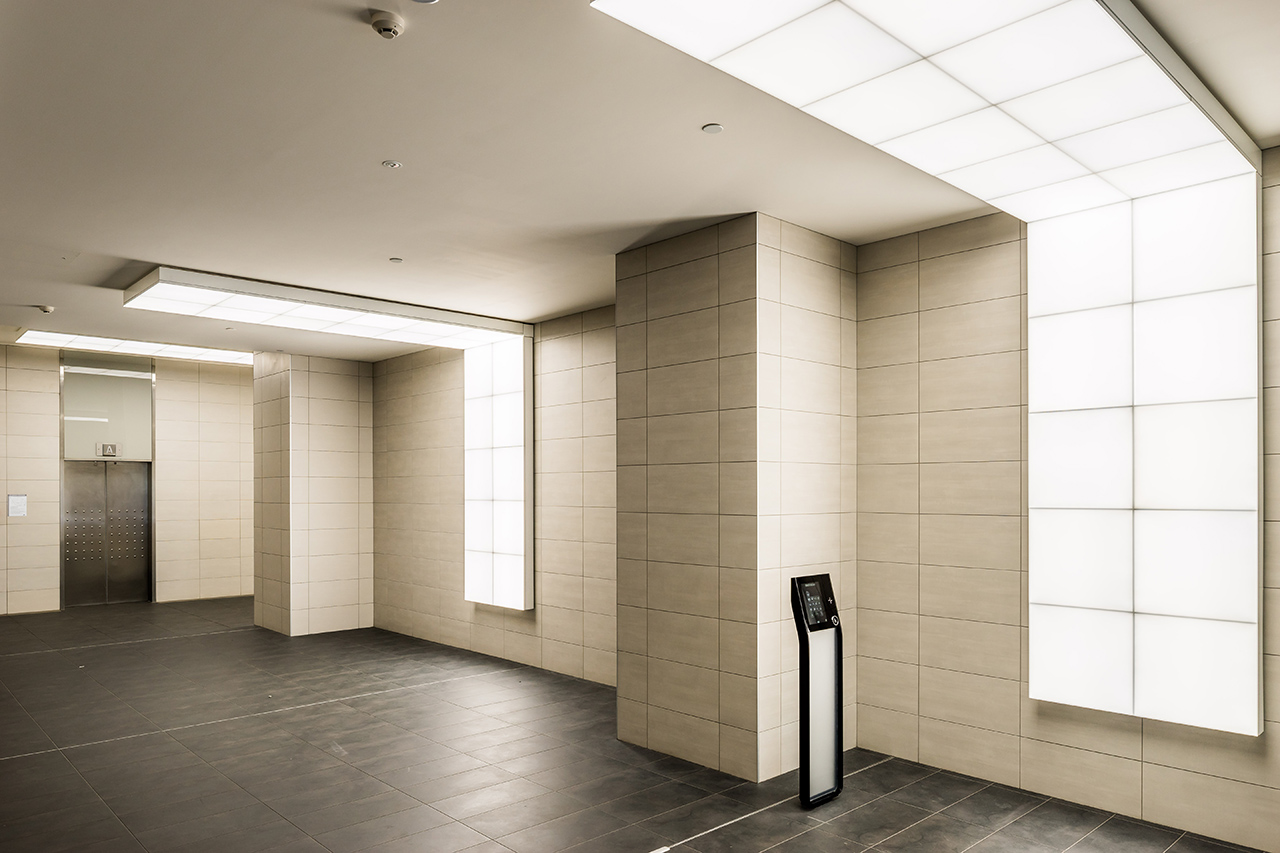 We have developed a modern street edge. The new raised entrance canopy draws attention to the new building entrance, and the public are welcomed into the building with a spacious, modern, rich and textured building entrance lobby.
get in touch to discuss your project