Izard Weston Lawyers
new office fitout
Izard Weston is a specialist law firm who moved out of large commercial premises to a small character building. They wanted something different: semi-industrial non-traditional space with a New York loft apartment feel.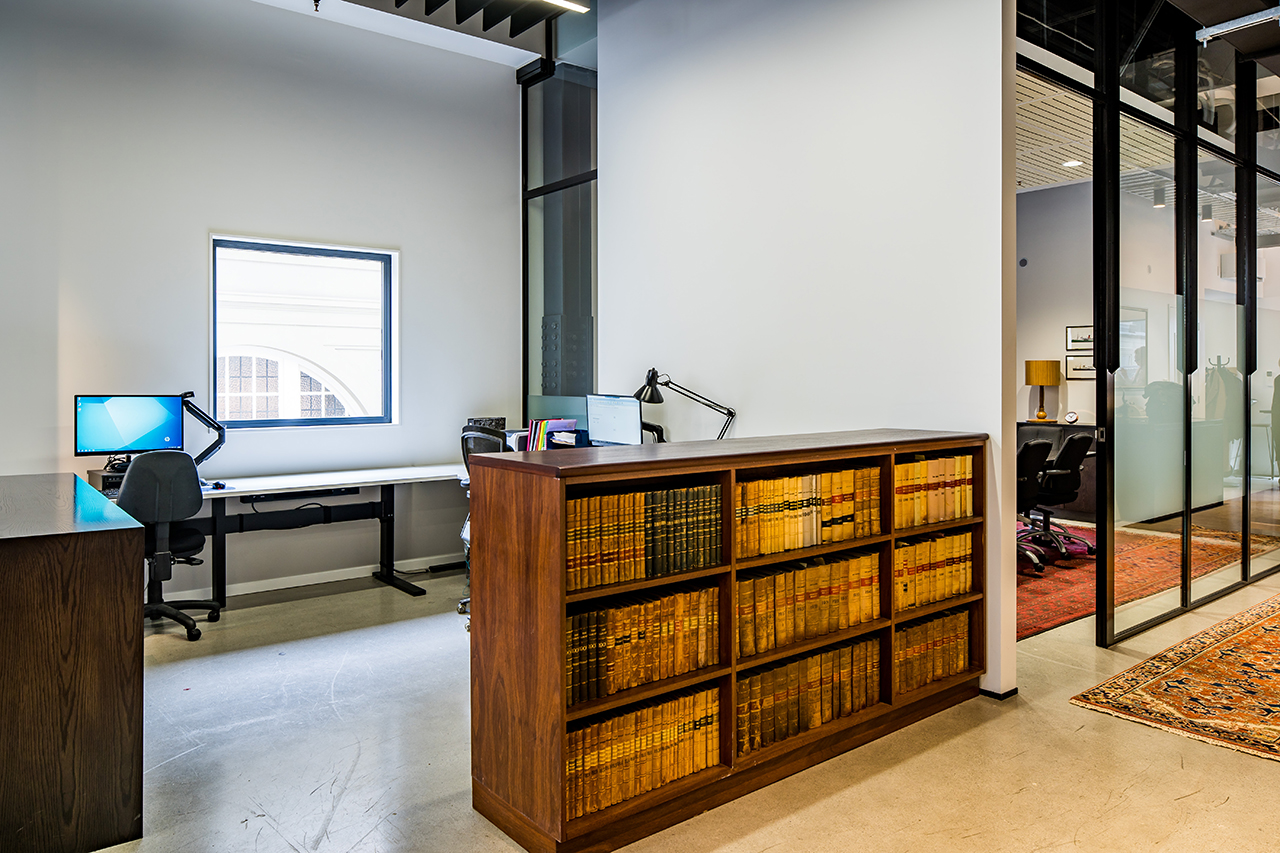 The very character that attracted Izard Weston to Level 3 posed challenges to the design and buildability. Whilst dramatic, the large open space was all hard surfaces with a massive echo that made it unusable. Large structural frames broke up the space and heavily influenced space planning. And the floorplate has a very tall stud height, but access for construction materials was restricted.
The elegant meeting room is centrally located, separating the open plan area from the kitchen and utility spaces. All desks are together in the main area, full of natural light with a small room available for concentration work. Specialist acoustic fins and tiles were used to soak up the noise. The simple black and white colour scheme, with a bit of timber, provides a backdrop for Izard Weston to personalize with their precious maritime objects.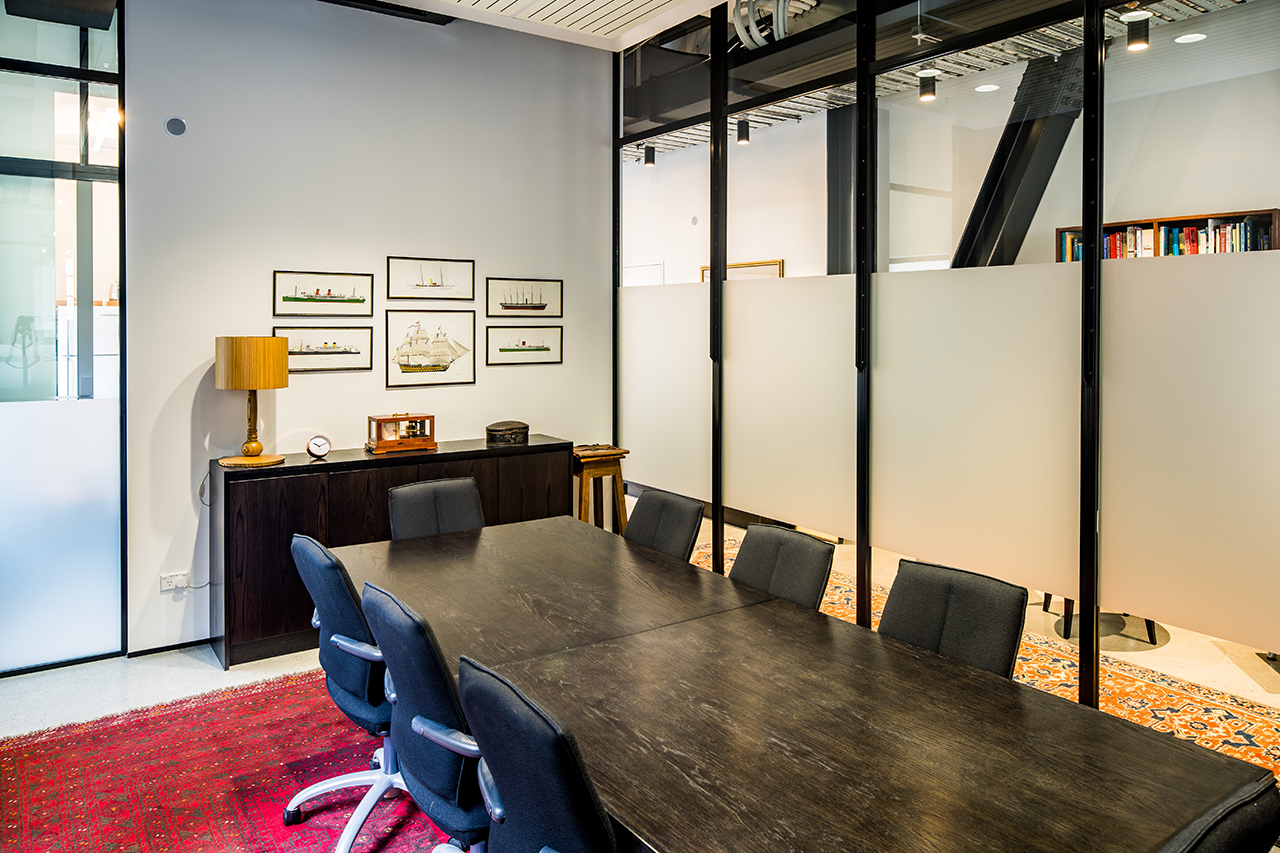 Izard Weston have a place of work like no other, with areas that vary from light and open to dark and dramatic, full of texture and detail. Whilst appearing understated, the simplicity of design and absence of architectural colour allows them to shine.
get in touch to discuss your project