New Zealand Council for Educational Research
Rangahau Mātauranga o Aotearoa
NZCER wanted a new working environment that upheld mana Māori in their work, relationships and ways of working and to enhance the hauora/wellbeing of all staff and people who they manaaki.
"Utilising the concepts of wayfinding — the voyaging spirit, navigation, and waka as a mnemonic design device system to give engagement and bring life to the NZCER mahere Māori."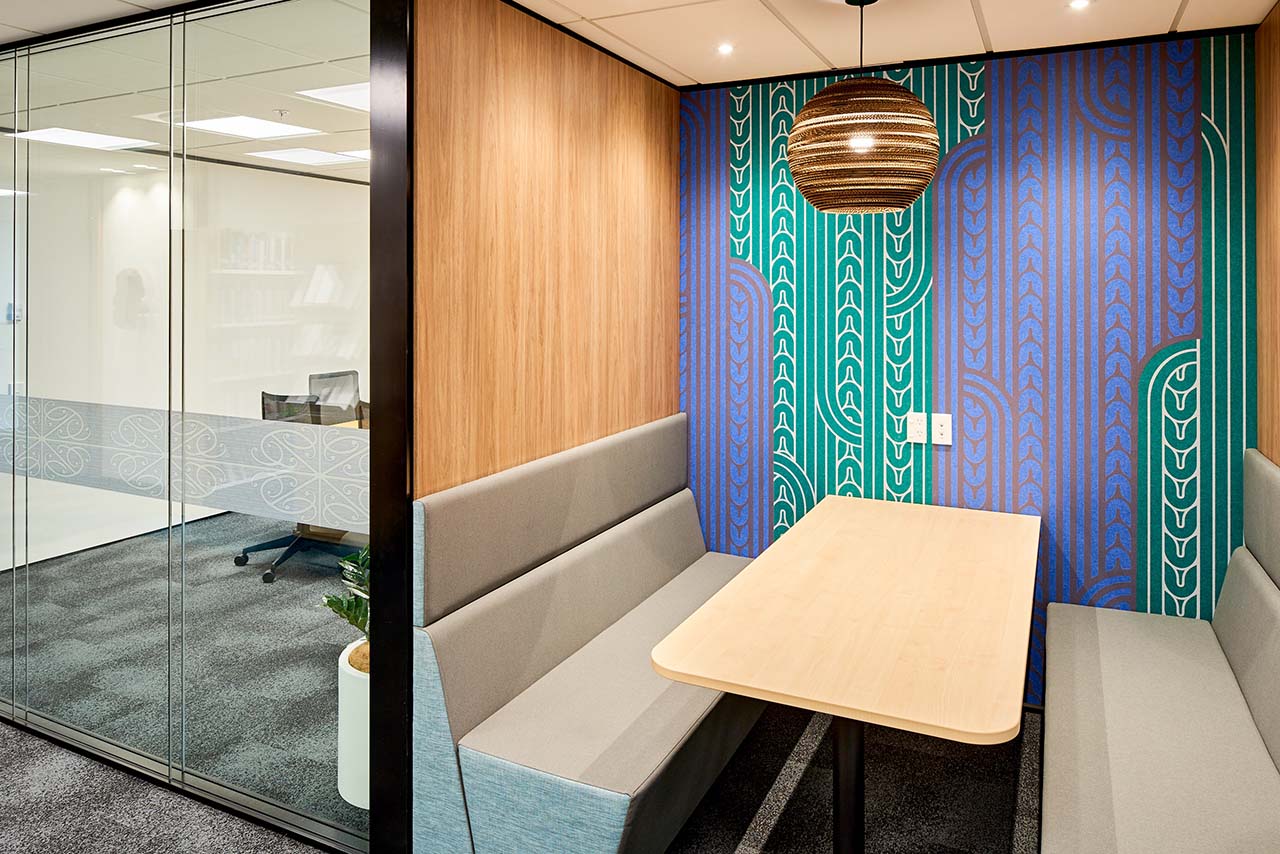 "The concept of wayfinding or navigation prompts and provokes images and values that are deeply located in this cultural practice. The practice of wayfinding is located in the action of stepping off terra firma, the stepping off solid land that you know well and accepting the challenge to embark on new journeys. These are new journeys where you trust your skills of craftsmanship for the respective components of your vessel to travel across sometimes familiar, sometimes uncharted waters." Rangi Kipa
We collaborated with Te Atiawa Creative, Rangi Kipa (Te Atiawa, Taranaki Whānui), who introduced wayfinding as a key thematic for the design. Five key feature walls/areas were created with local artists providing taonga for each location. Each taonga is derived from the key wayfinding narrative and express differing core values and guiding principles of the Company and its staff. This narrative was integrated throughout the fitout, within the design of glazing film, acoustic wall treatment, inlay feature carpet and feature lights.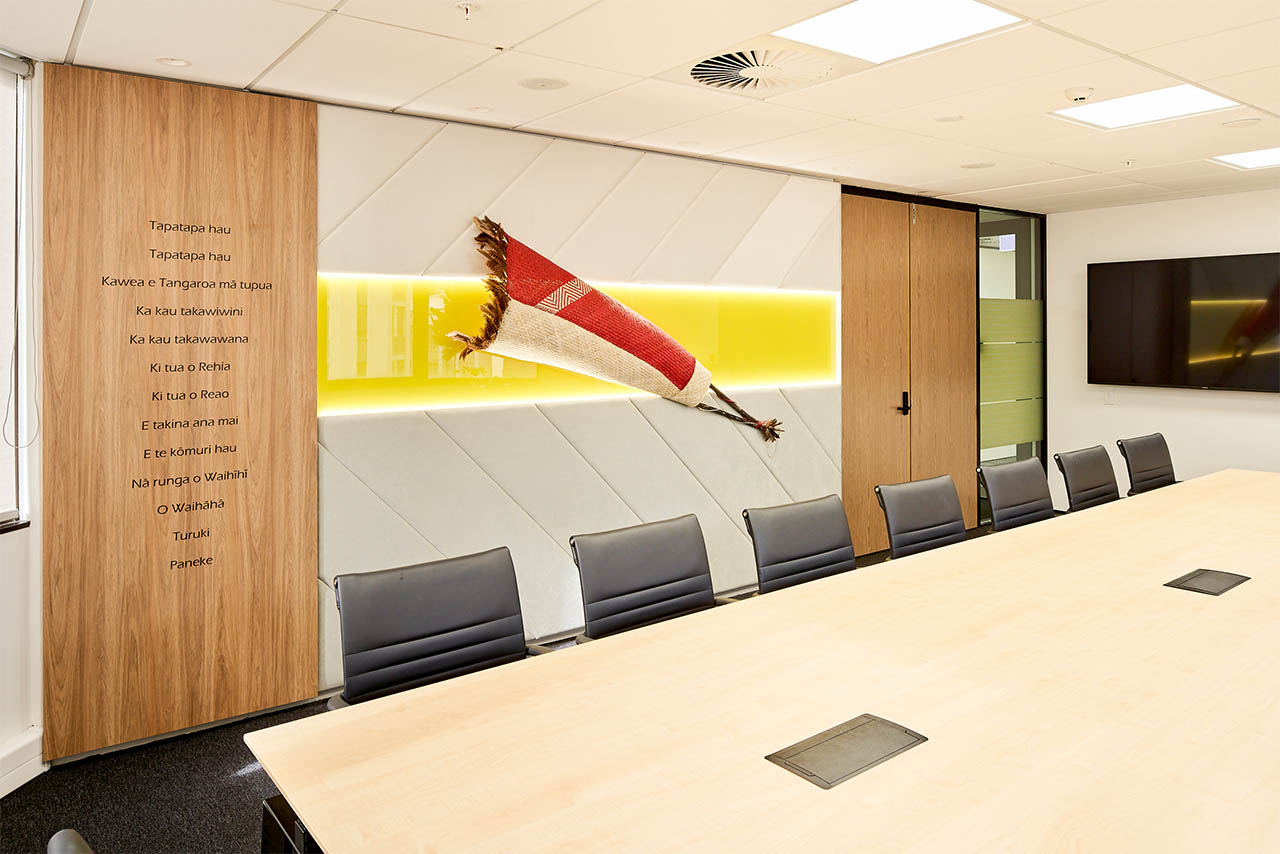 Rangi's concept of wayfinding has enabled Māori cultural visibility to be woven into NZCER's work environment and decolonized their brand. The design and flow of the fitout promotes a sense of unity and cohesion, bringing staff together as a collective whole and offers a backdrop to 'live, eat and converse' together, through the provision of collaborative spaces balanced with quieter reflective spaces.
get in touch to discuss your project