Book House
redeveloping apartments
This project involved the complete refurbishment of Book House, turning a tired old building into 11 new desirable apartments for inner-city living, and enhancing the 3 small shops on Plimmer Steps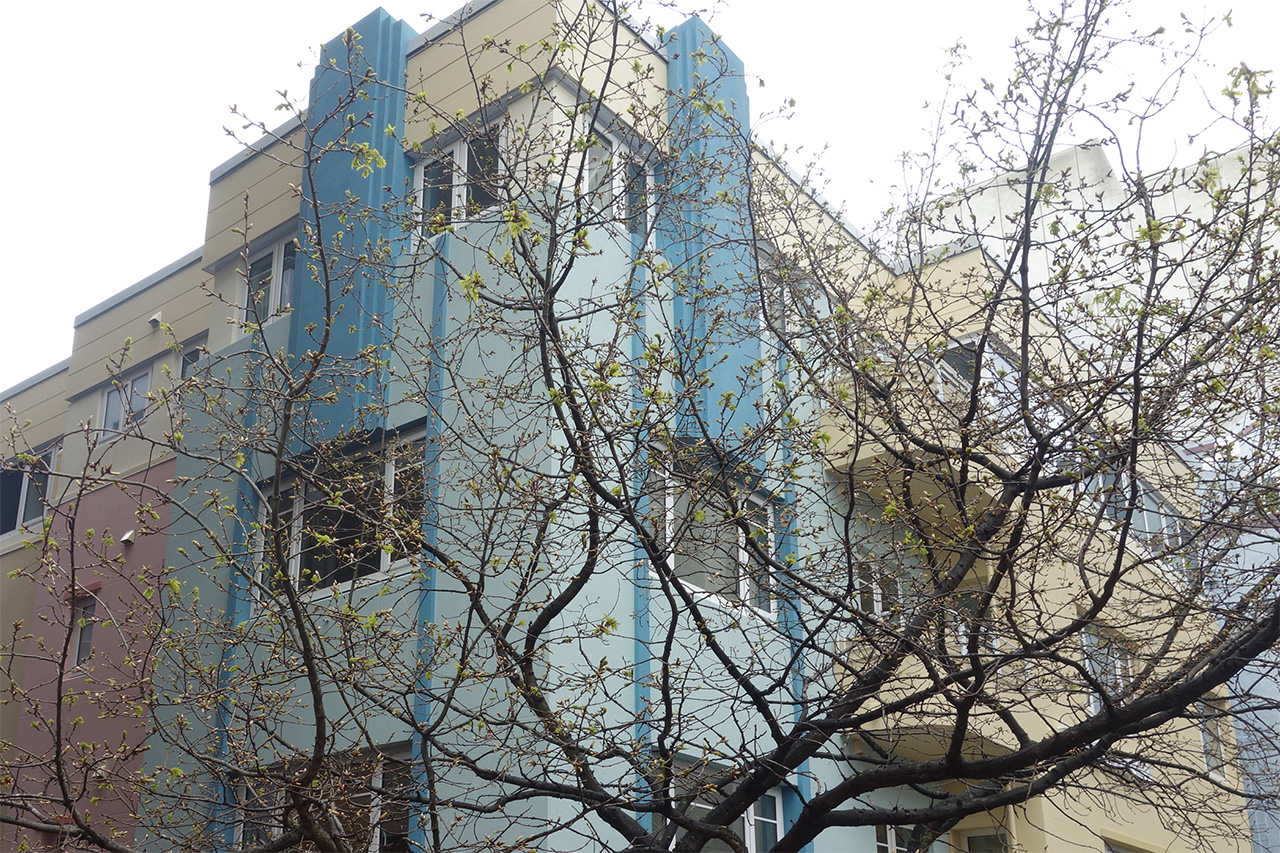 Constructed in 1940 and originally all apartments, Book House had been unsympathetically extended in the 1970s for offices, and by 2014 with continual roof leaks and no maintenance it had deteriorated significantly. Although structurally sound a complete replacement of virtually everything was necessary.
Concrete work brought the building up to 100% NBS. With the aid of thermal modelling, we fully insulated the building exterior with a warm membrane roof and plastered polystyrene walls to take advantage of the building's thermal mass. We replaced all kitchens and bathrooms, installed laundries, and brought the fire safety up to code. The new exterior colour palette was chosen to show off the Art Deco styling to its best.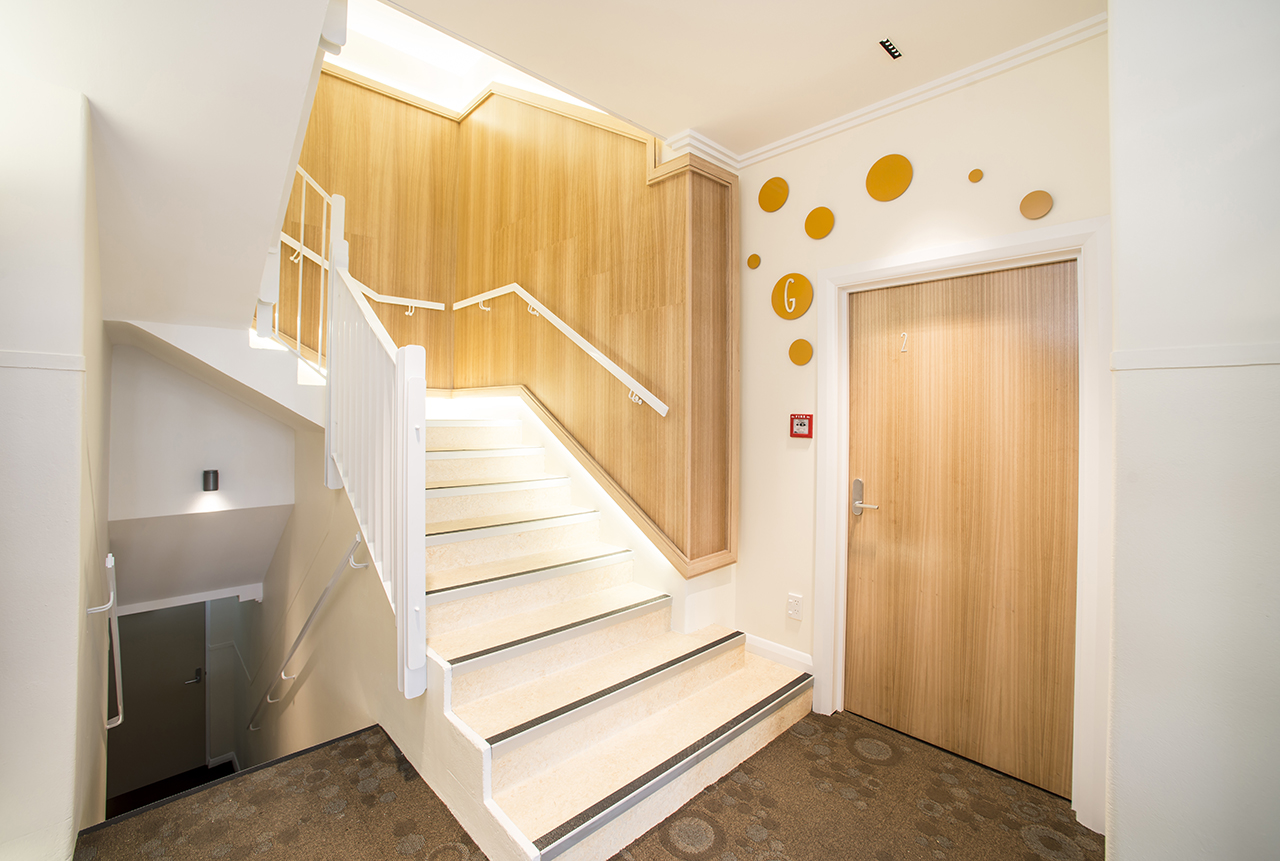 Light and bright with a sophisticated colour scheme and a high level of finish and fitout, Book House has been transformed.
get in touch to discuss your project