Te Tai Ōhanga
The Treasury
We were appointed as Architect for The Treasury as part of the WAP 2 Process. Our brief was to design a flexible modern office, across 9,000m², to support a wide range of workstyles, all benchmarked against government best practice and work strategy.
As Tāne has his roots in the earth and his head in
the heavens, the four colours used throughout the
fitout follow the journey from the earth to land,
sky and stars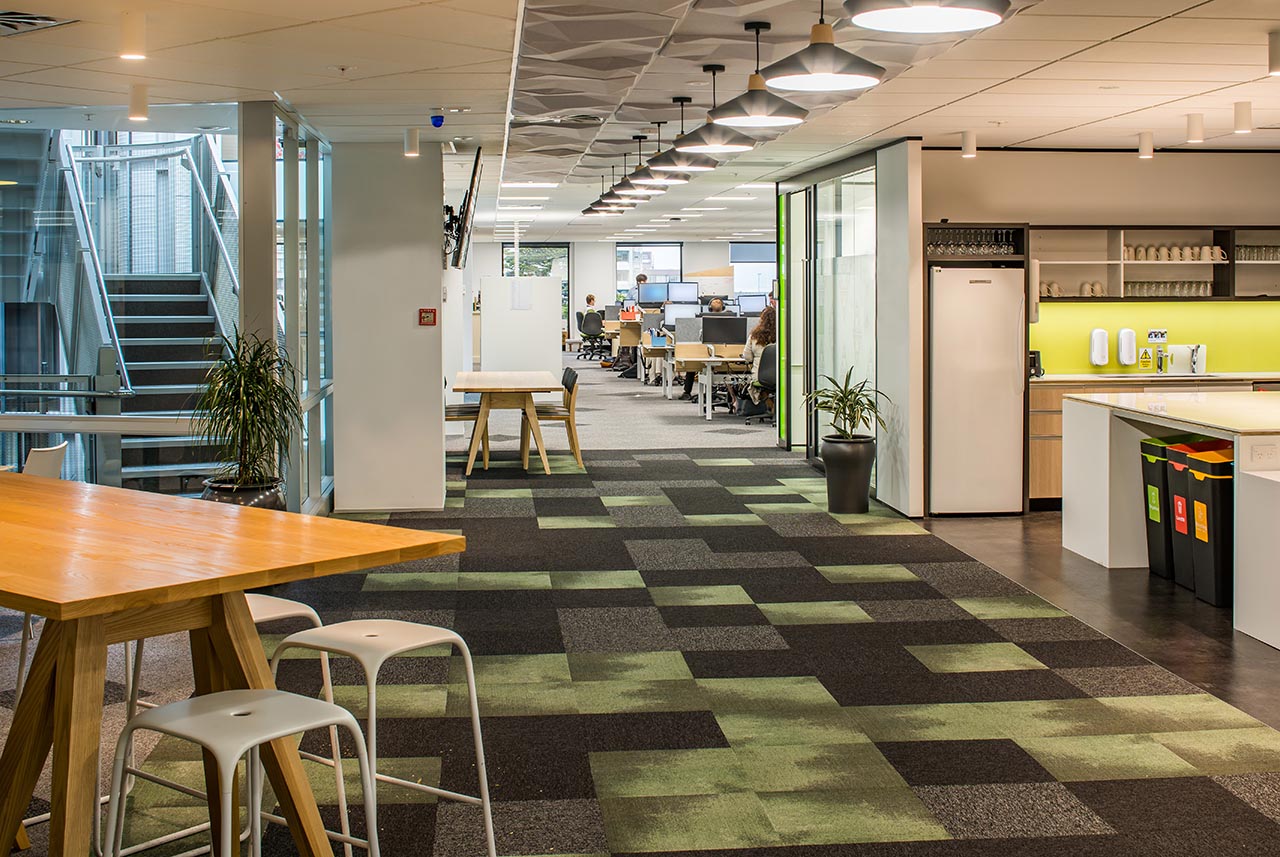 The Treasury were looking for a solution that highlights the people of NZ that the Treasury serves, weaving all stakeholders' ideas together into an outcome that is recognized as an authentic expression of new government space through a true collaboration of effort and expertise.
We spent the time with key senior Treasury staff developing the touchstone principles into a visual design brief which has underpinned all design decisions. We worked very closely with the cultural advisors to ensure the design embraces tikanga Māori with the wharenui as the centre-piece, from which all other meeting areas flow. The floors are themed in colours from earth to sky and there is pou continuous through the four floors that is carved and extends above and below the wharenui.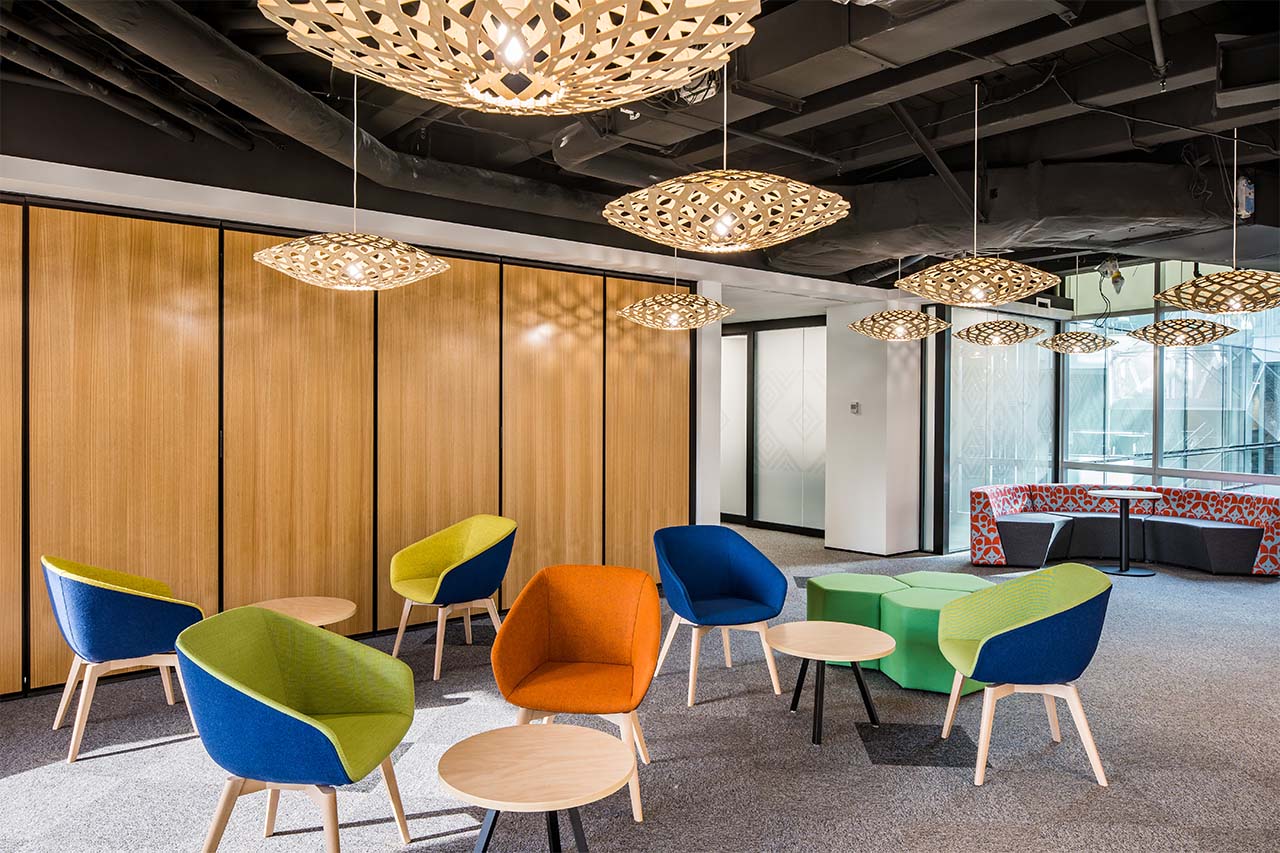 In partnership with The Treasury we have delivered an inclusive space which expresses the future vision of the organization and reflects the diversity of modern New Zealanders.
get in touch to discuss your project