Wellington Water
new office fitout
Wellington Water provided us with our third opportunity to undertake a fitout within IBM House in Petone. Success of the previous fitouts for Steel & Tube and Cardno prompted the client to approach us to assist with their fitout.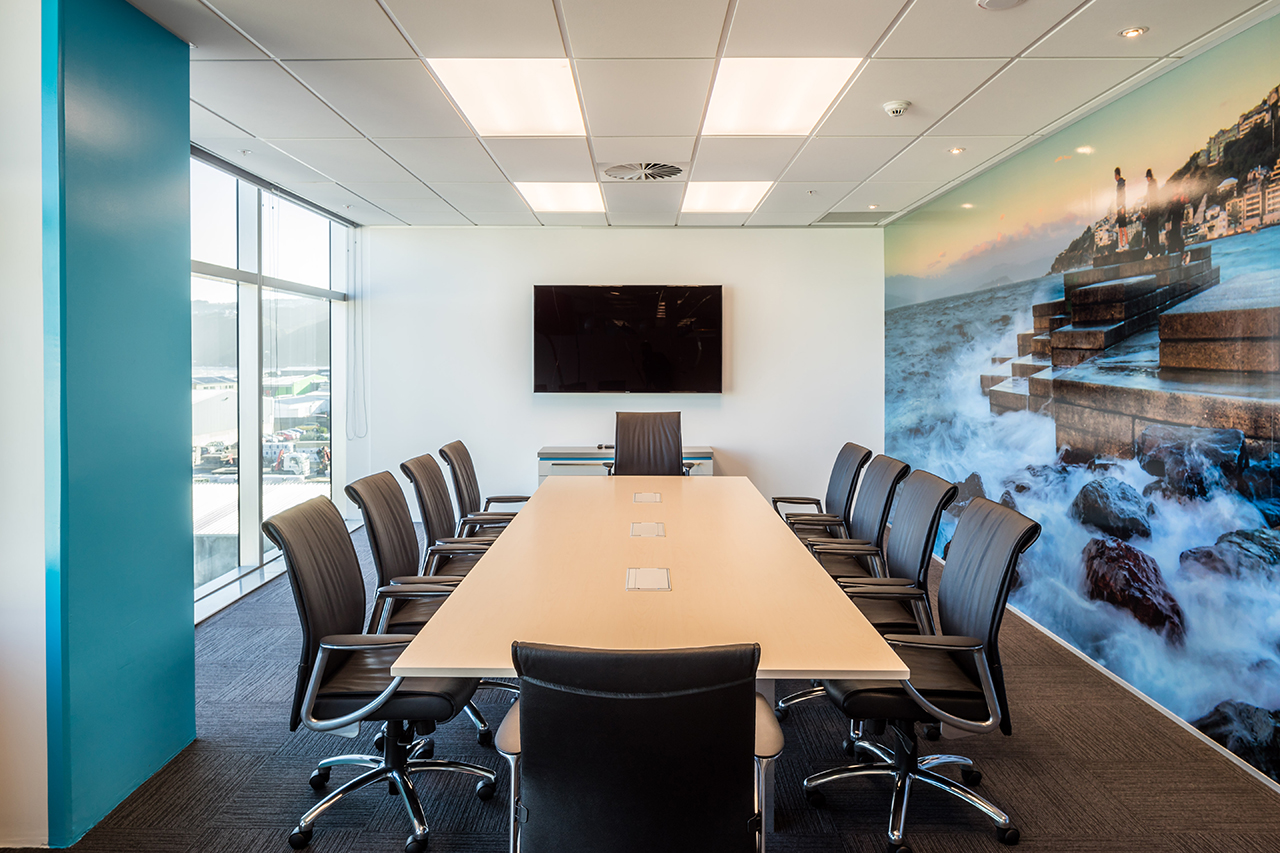 Wellington Water was to be a new entity incorporating three separate groups, so there was a strong desire to fast track the design and build process to allow staff to be brought together in one location to interact, as they were coming together from 3 different offices.
A fixed price was agreed very early in the design process between all parties including the contractor. We then proceeded to deliver the project design within this fixed cost, whilst the final developed finishes were directed by the Capiche brand management company.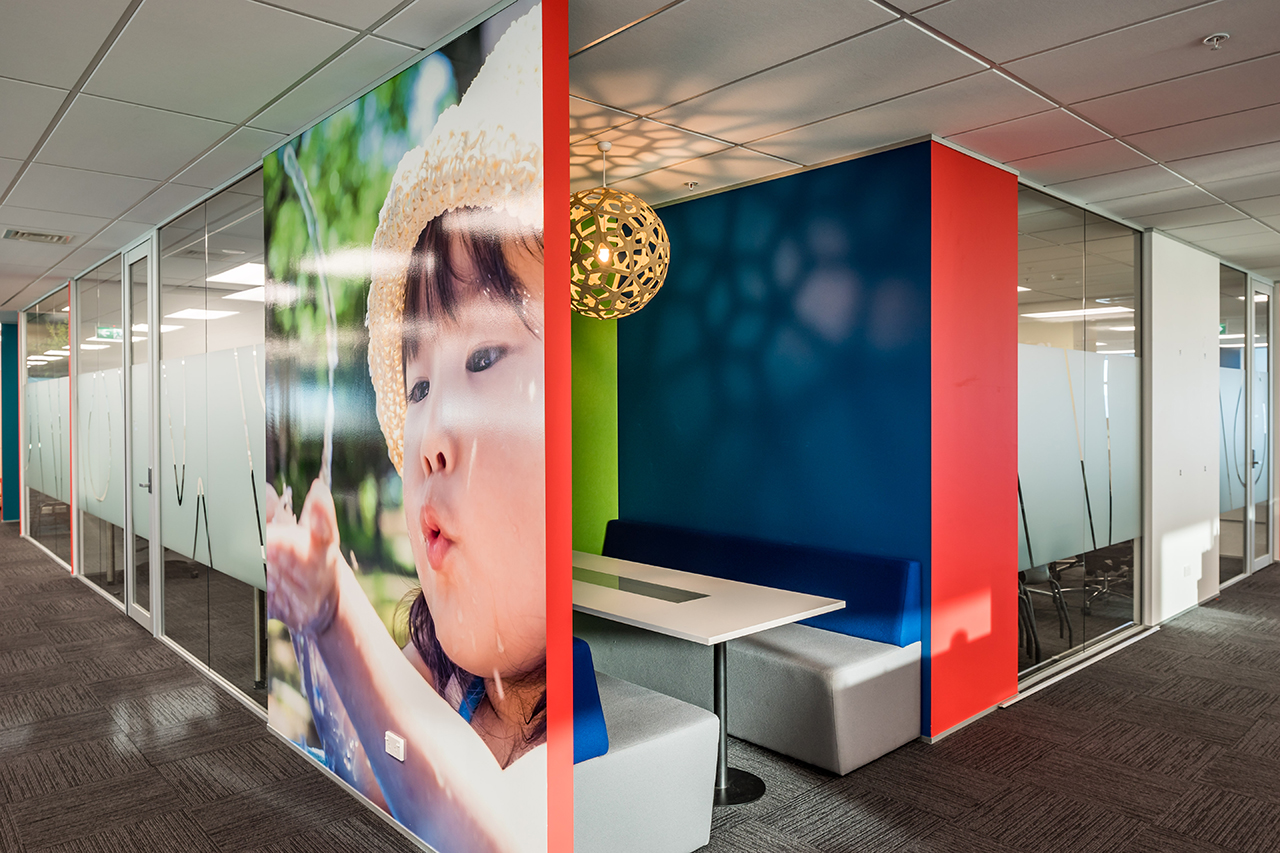 The final result provides a fresh, bright fitout with the use of vibrant colours and images balanced against solid and glass walls to create a positive and engaging work environment that promotes the company's core values and ideals.
get in touch to discuss your project