Volunteer Service Abroad
Te Tūao Tāwāhi 
Volunteer Service Abroad asked us to assist with securing a larger tenancy space for their office and to design a new fitout to meet the needs of their unique organization. The space needed to be multi-functional providing meeting rooms, office space, and a large area for training and social gatherings.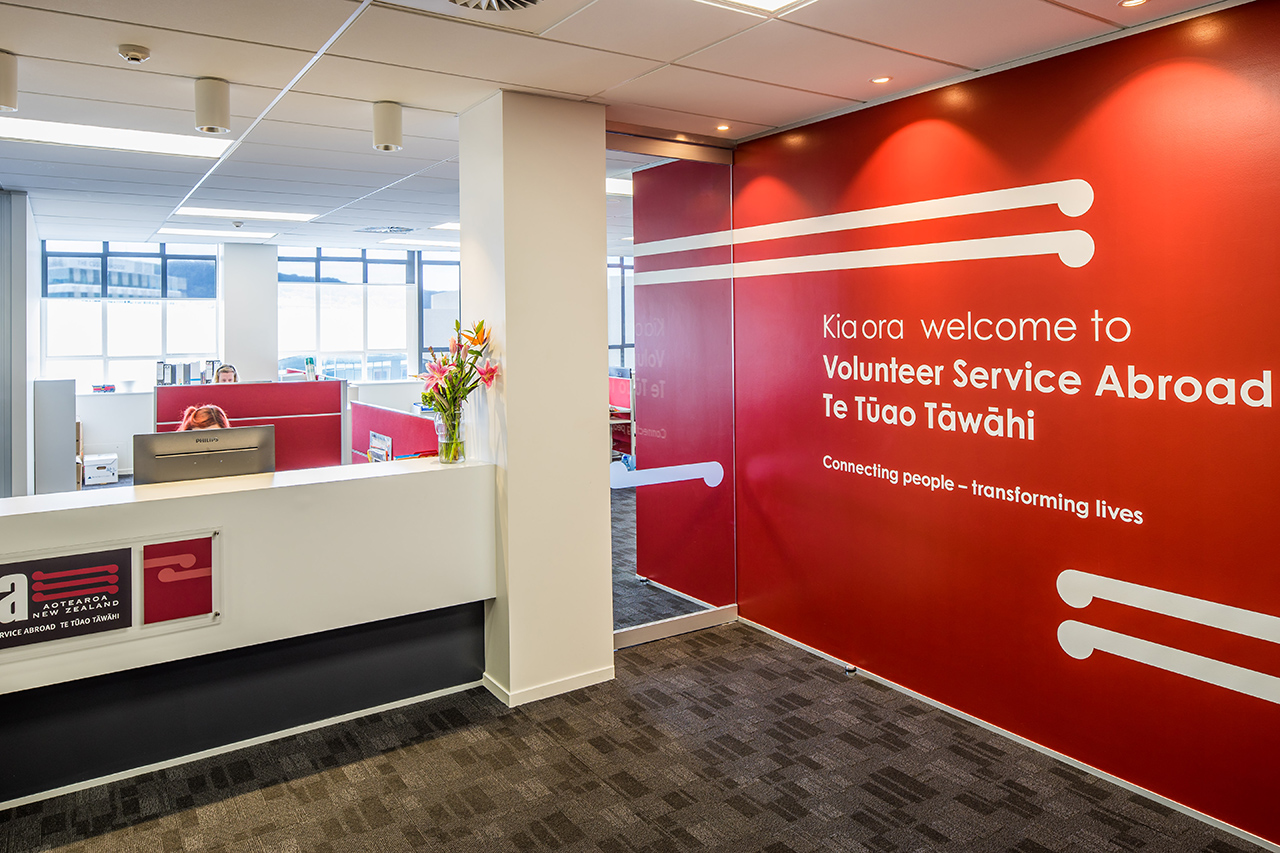 A key challenge was to deliver a final fitout that met all the clients' requirements for separate functional spaces whilst still maintaining an open plan office environment. Changes to the scope during the project created the additional challenge of incorporating extra meeting spaces without inflating the budget.
To meet these goals, we designed a suite of flexible meeting rooms and offices that can double as interview rooms. In conjunction a large flexible area incorporating a sliding door allows the main training room to expand into the adjacent staff breakout space for use with larger gatherings and training groups. This built environment is away from the building perimeter ensuring staff are provided with a quality working environment and connection to the outside and natural light.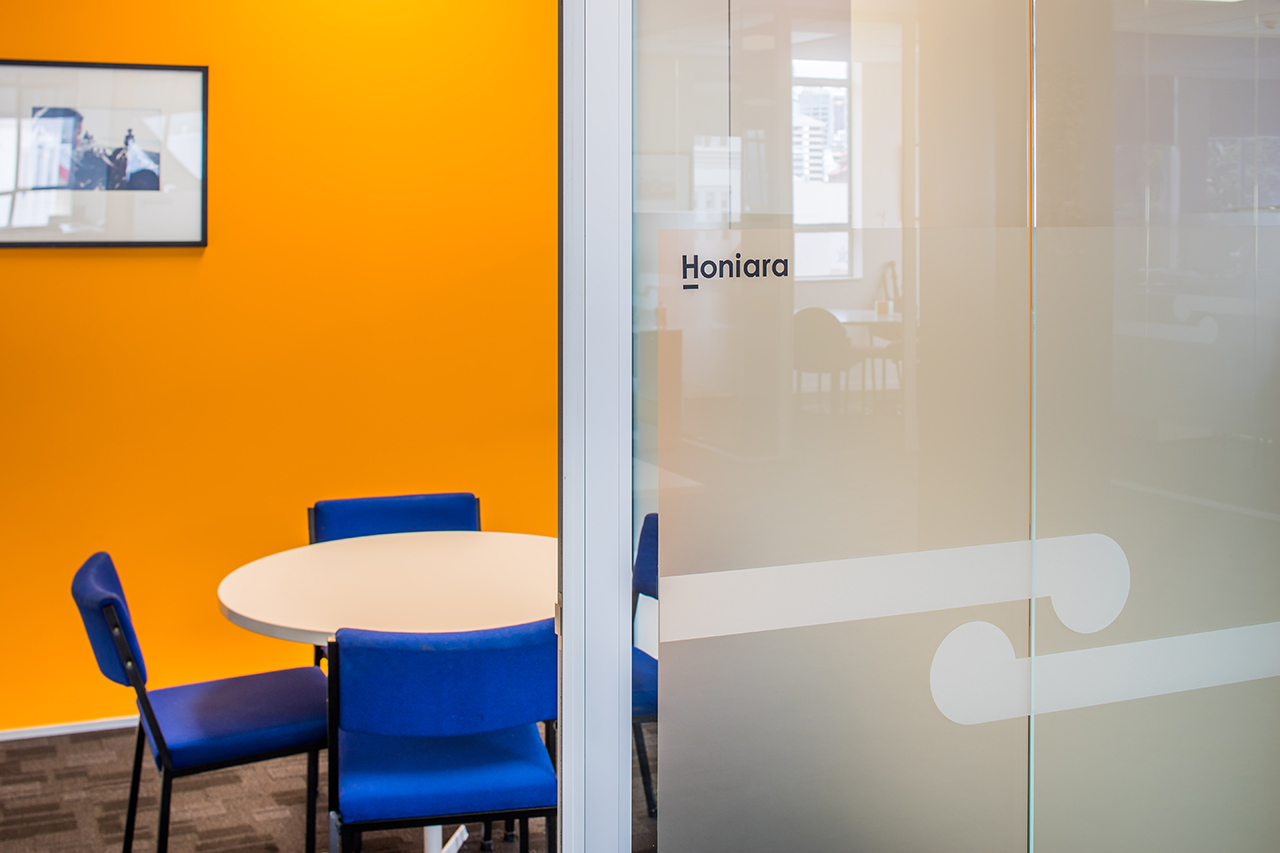 We created a colourful, inviting and fresh office environment and back drop to showcase the diversity of work undertaken by Volunteer Service Abroad.
get in touch to discuss your project