TAS provide technical advice services to the health sector and wanted a place to host seminars and bring all their staff into a new space.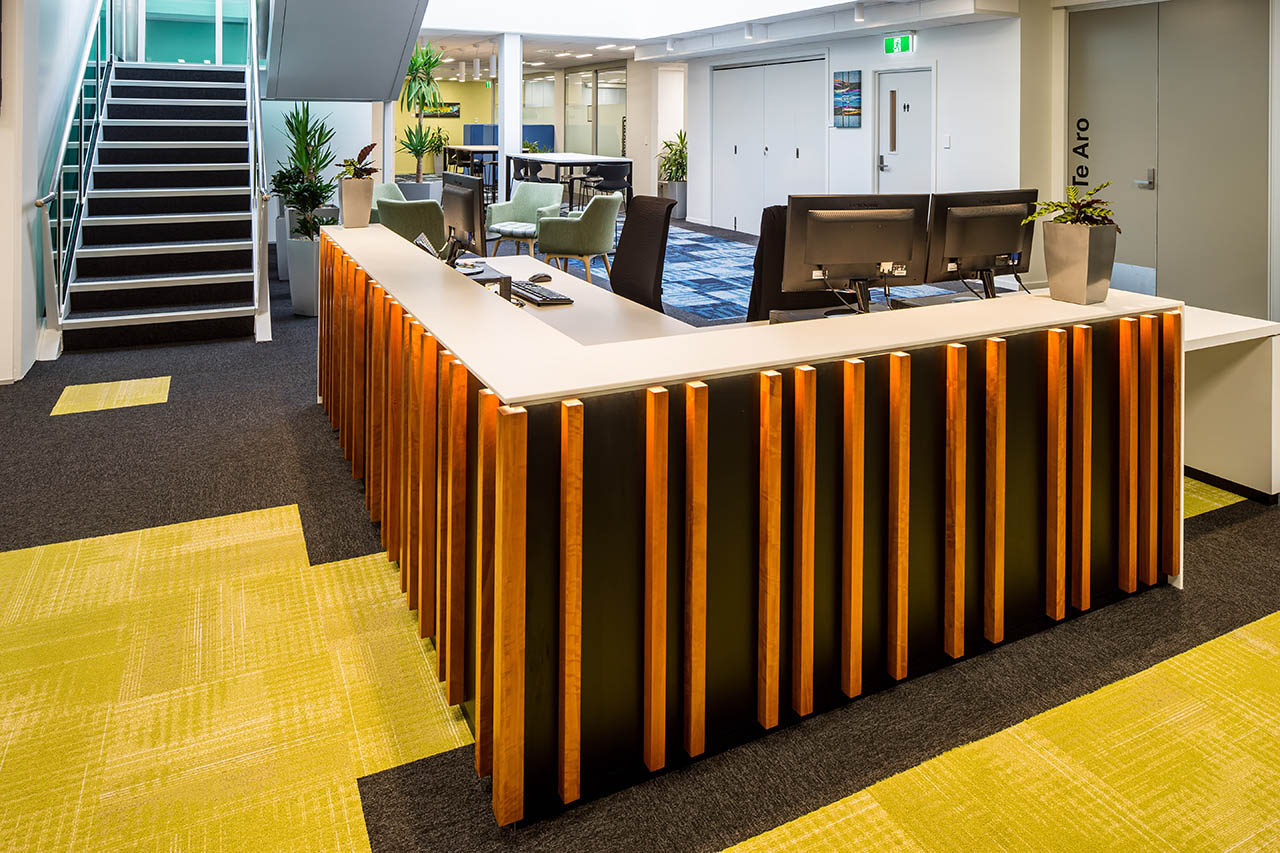 The fitout was completed alongside the base-build refurbishment and seismic upgrade works to provide an integrated construction solution.
We designed an open-plan reception, informal seating, and kitchenette surrounded by a variety of meeting spaces, with a large sky-lit atrium bringing natural light into the middle of the building.
Upstairs, the area is zoned for different teams, with meeting rooms clustered along the window-less side, freeing up the perimeter for desks and kitchen with street views.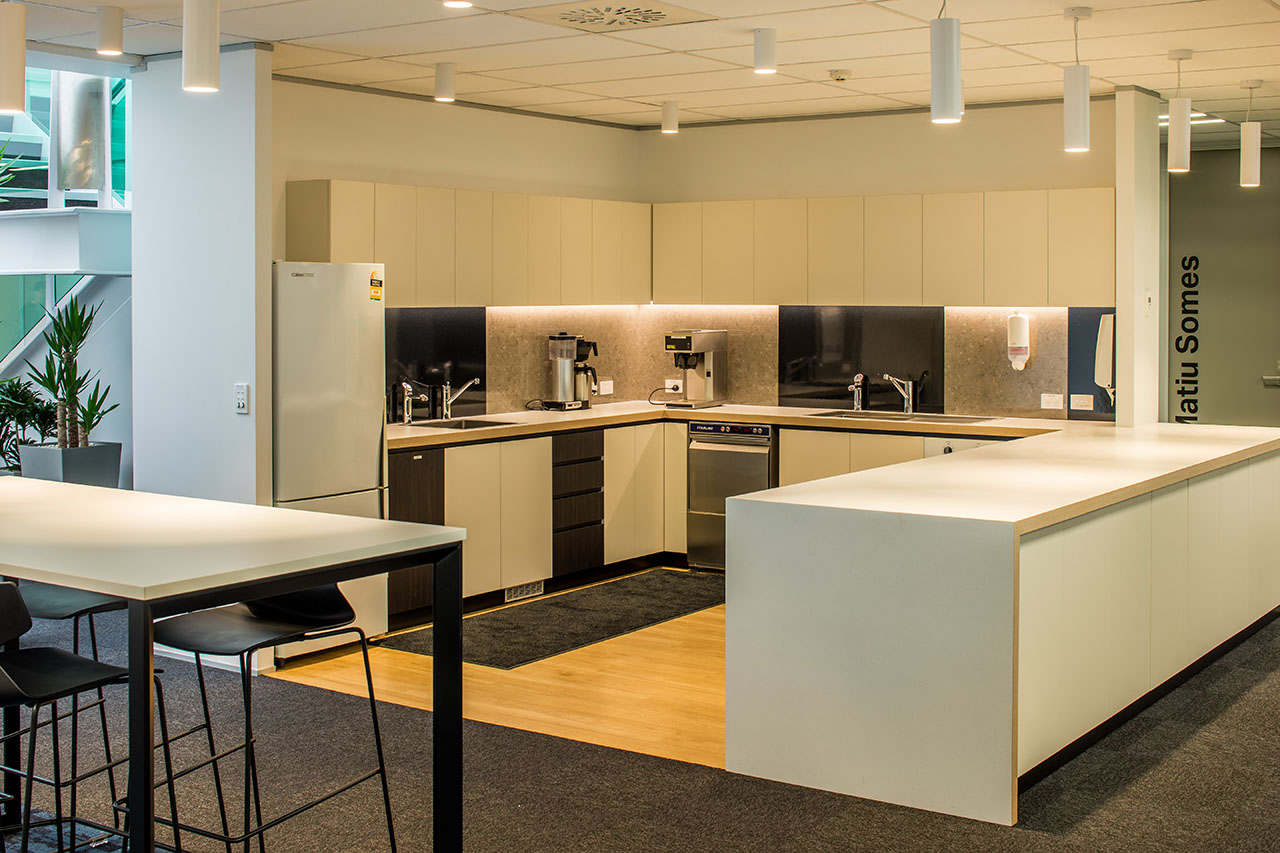 This new fitout has resulted in bringing all of TAS staff into one location, combining breakout areas and flexible space for meetings, seminars and functions.
get in touch to discuss your project