Steel & Tube
new office fitout
Steel & Tube were tenants in a building with compartmentalised office space across several floors. Our brief was to relocate their head office to provide an open plan design solution with a strong brand identity.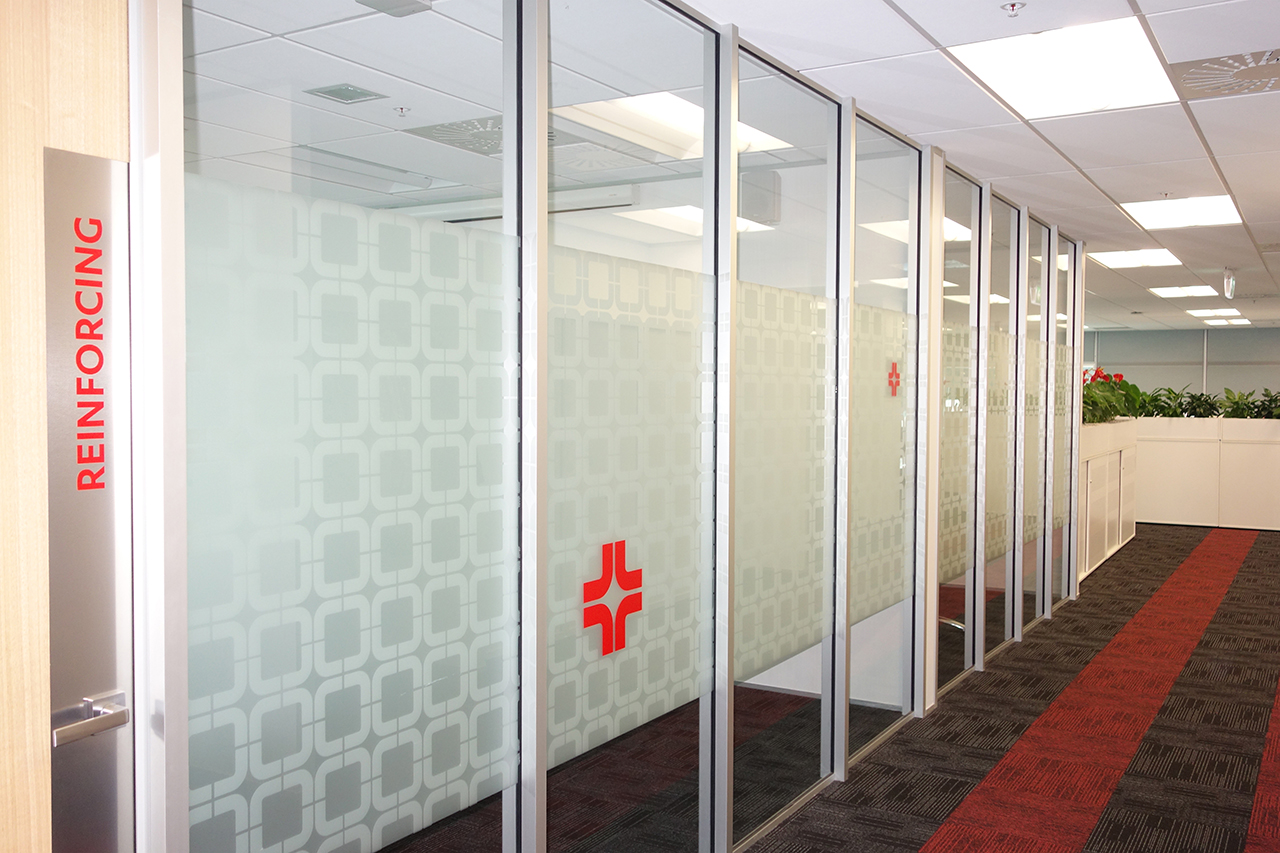 Steel & Tube were rebranding during the design process so a full brief was not available initially. We had to provide an early design that was still flexible enough to allow integration with the final branding.
We worked closely with Steel & Tube's marketing company to incorporate the branding into the architecture including the introduction of stylised logo forms to the reception counter, a feature wall, specially designed door treatments and glass partitions.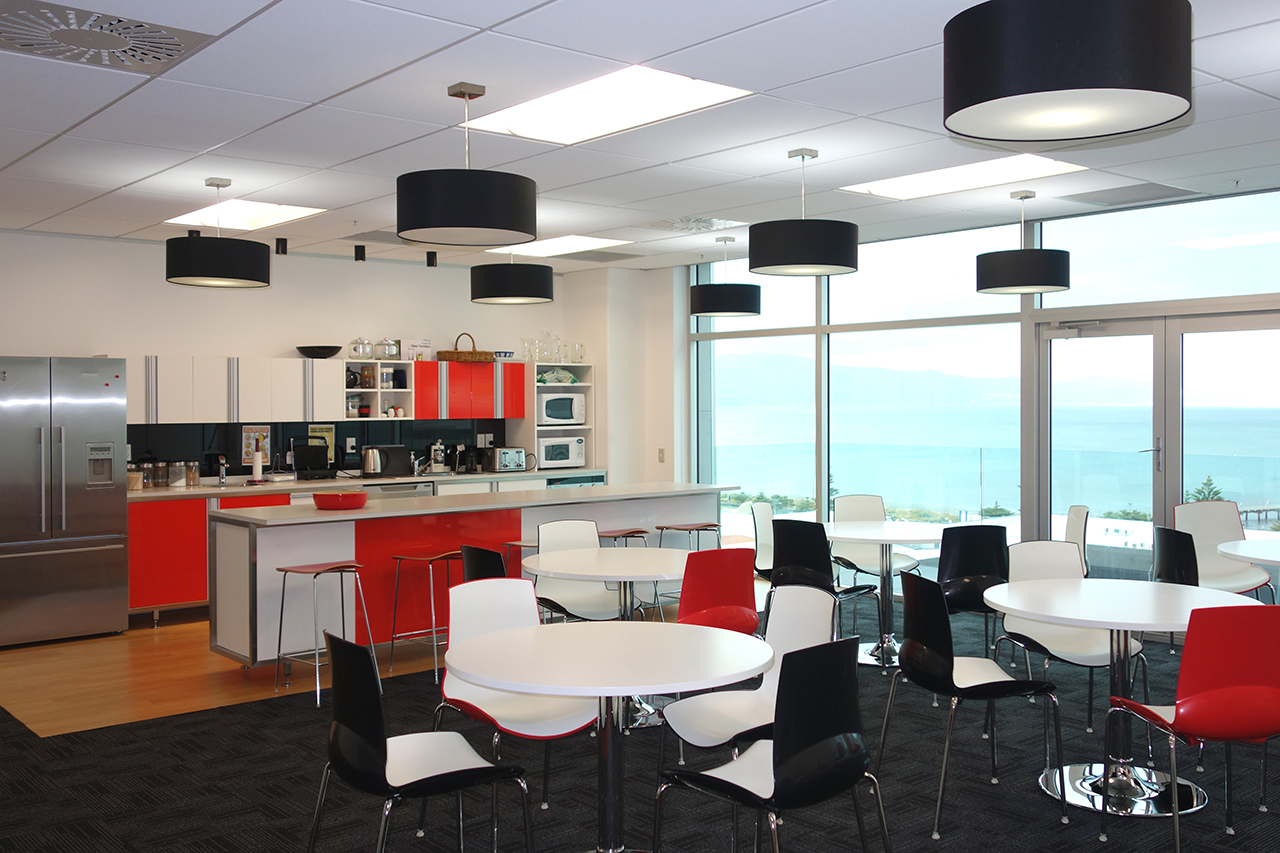 Steel & Tube now has a vibrant new head office, with floor to ceiling glass and dramatic 360 degree views and a cohesive brand identity throughout the fitout.
get in touch to discuss your project