Gibson Sheat
new office fitout
Gibson Sheat asked us to deliver a modern working environment to make an engaging place to work for this small law firm.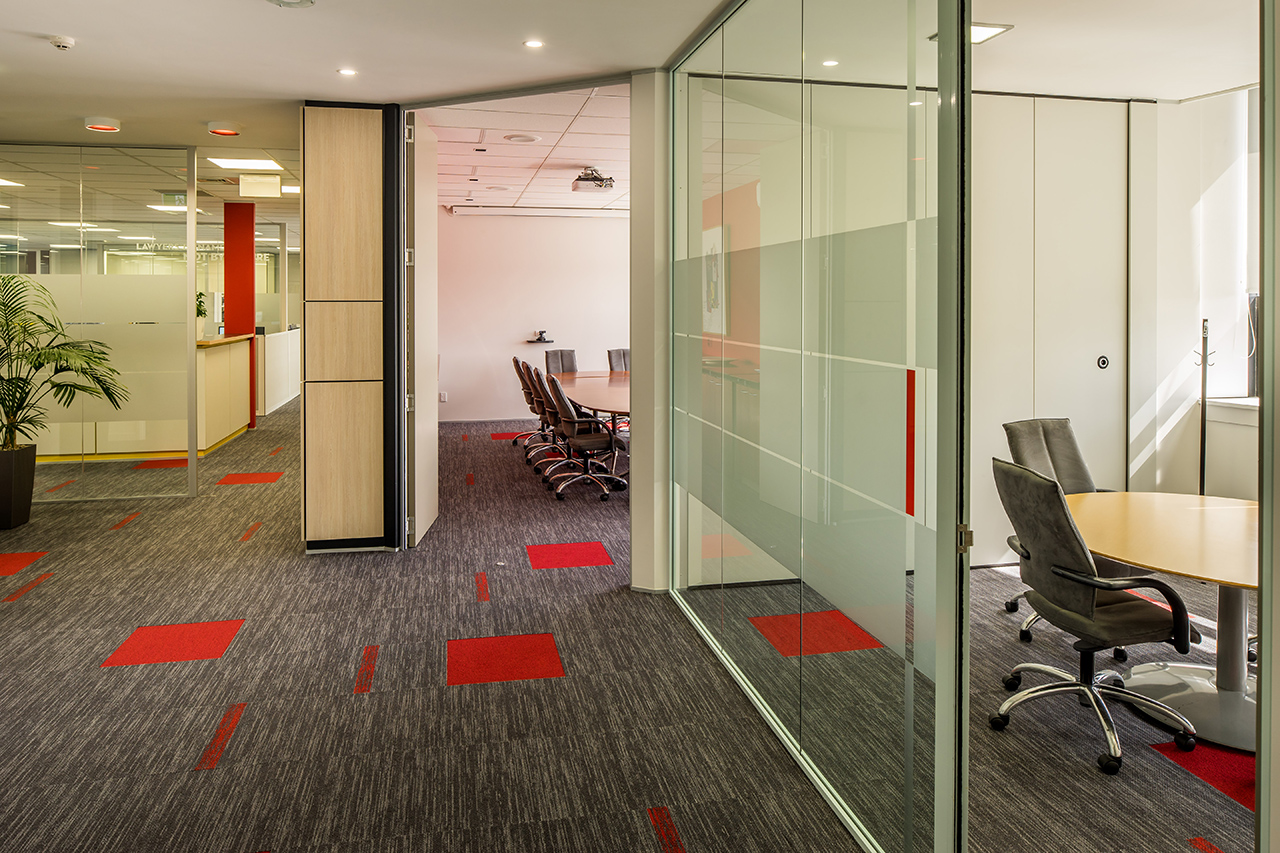 We completed the fitout of Gibson Sheat's Wellington office several years ago, and the Hutt team were keen to replicate the Wellington office branding, but wanted their office to have a unique personality.
The Hutt office required an office that combines both open plan space with private areas for confidential meetings. Our brief was to create these private areas without compartmentalised office space.
We modernised the public reception area with a crisp sleek design making the most of the natural light. Our design concentrated office areas in a more efficient way to allow space for a large breakout area for gatherings and 'free' time. We designed clever glazing partitions and finishes to define areas and provide privacy whilst maintaining the spacious feel of the fitout. The large kitchen and entertaining space was located to allow access to an exterior terrace to extend the breakout space.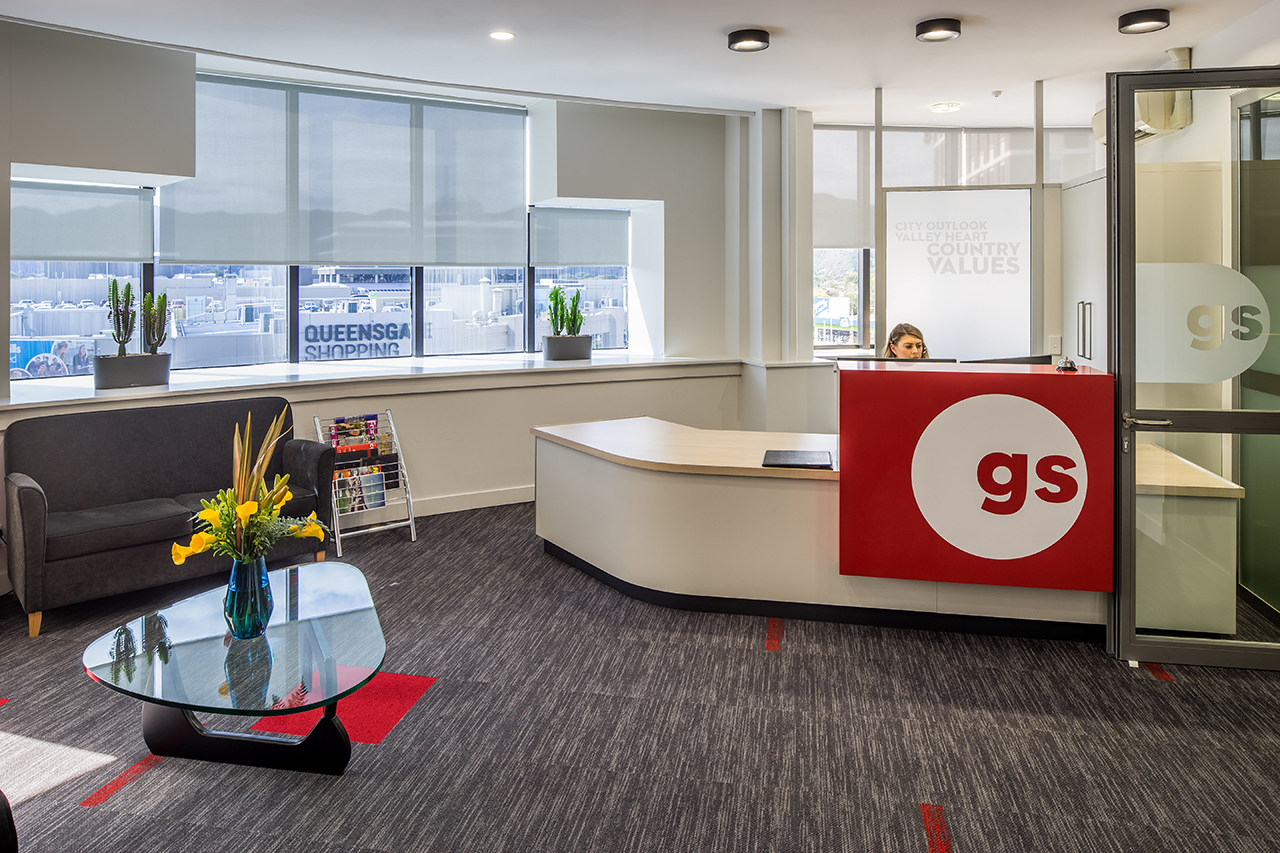 The result is a modern, bright and vibrant office space with an easy flow from entry to offices. The Hutt office maintains the core Gibson Sheat branding, but our design embraces the personality of the Hutt team.
get in touch to discuss your project