Cigna
new call centre for staff
Alongside our fitout of the Cigna Head Office at the Majestic Centre, we completed the refurbishment of the existing Cigna Call Centre on the Podium Floor.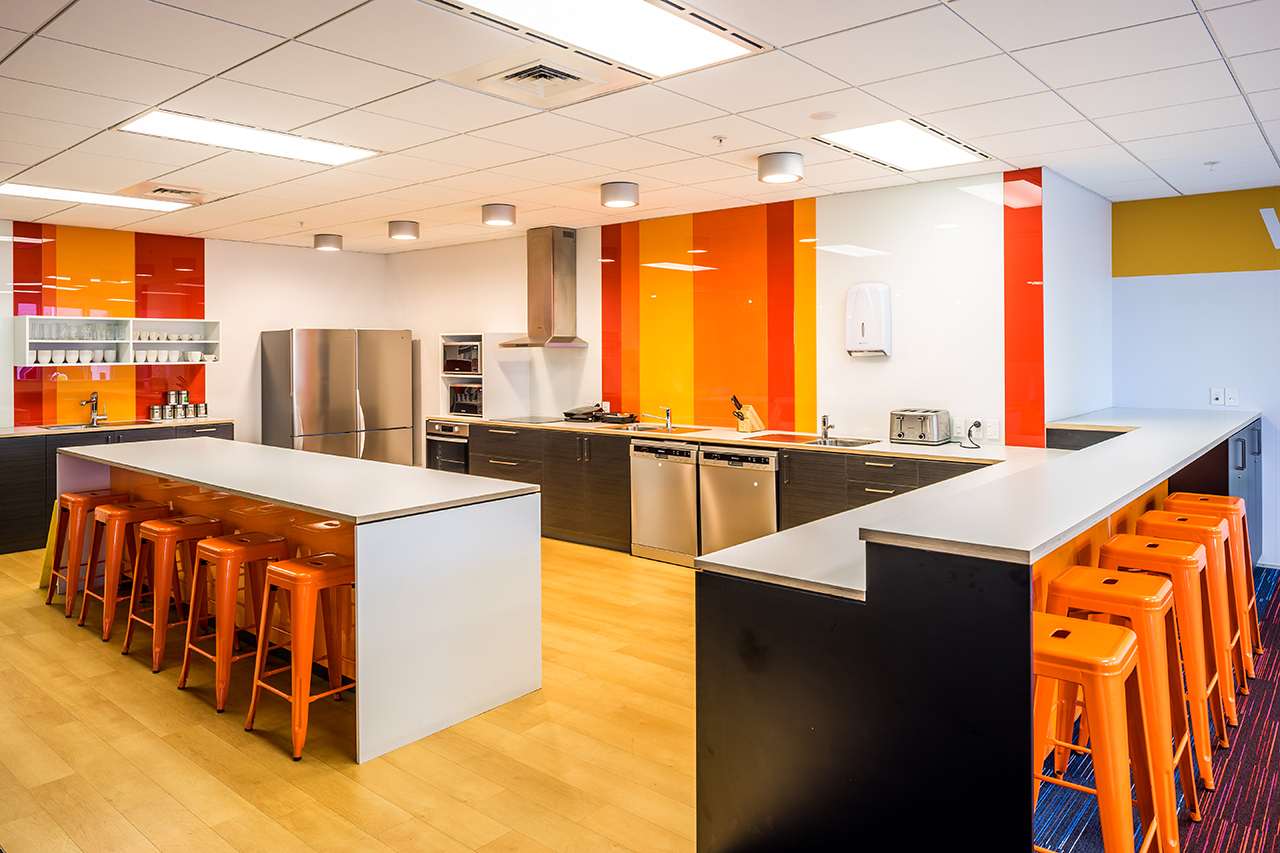 The first challenge was to ensure our design incorporated the core Cigna branding developed for the Head Office fitout, whilst also reflecting the unique work style and environment that the Call Centre required. The second challenge was logistical – during the construction phase we had to complete the complex decant of staff from the two tenancies on the Podium Level to alternative premises with minimum disruption to the continuity of the Call Centre business.
Our design solution was to use the core Cigna branding, but in a heightened colour palette to create a vibrant and more energetic environment. We also designed a large breakout space in playful colours providing a hub for games, team building activities and a release from the work environment. Relocations of staff during construction required careful forward planning to allow for the rapid connection of power and data to the temporary desking at a density required for a Call Centre.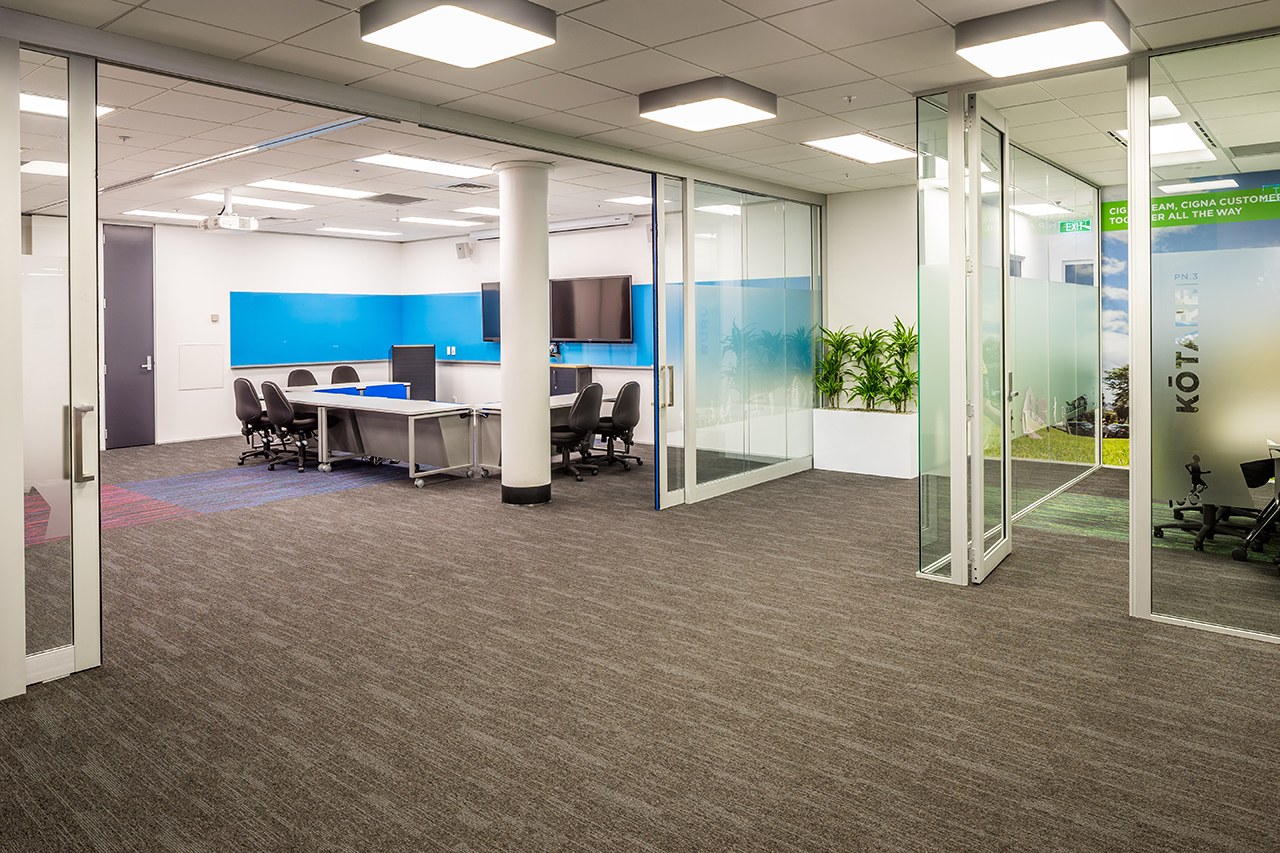 We successfully delivered a vibrant and modern Call Centre whilst minimizing the impacts to 'business as usual' during construction.
get in touch to discuss your project