Manatū Taonga
Ministry for Culture and Heritage
As part of their building re-design Manatū Taonga, Ministry for Culture and Heritage worked with ngā pou Māori me ngā pou Pūkenga (advisors and experts) to develop a meaningful Māori narrative and incorporate it seamlessly throughout the fitout.
"Having Māori designs, graphics and narratives integrated into this historical building acknowledges our past and signals our future as we continue to uphold and champion culture and heritage in Aotearoa-New Zealand"
Mike Nathan, Pou Mataaho, Te Pae Huarewa, Manatū Taonga, Ministry for Culture and Heritage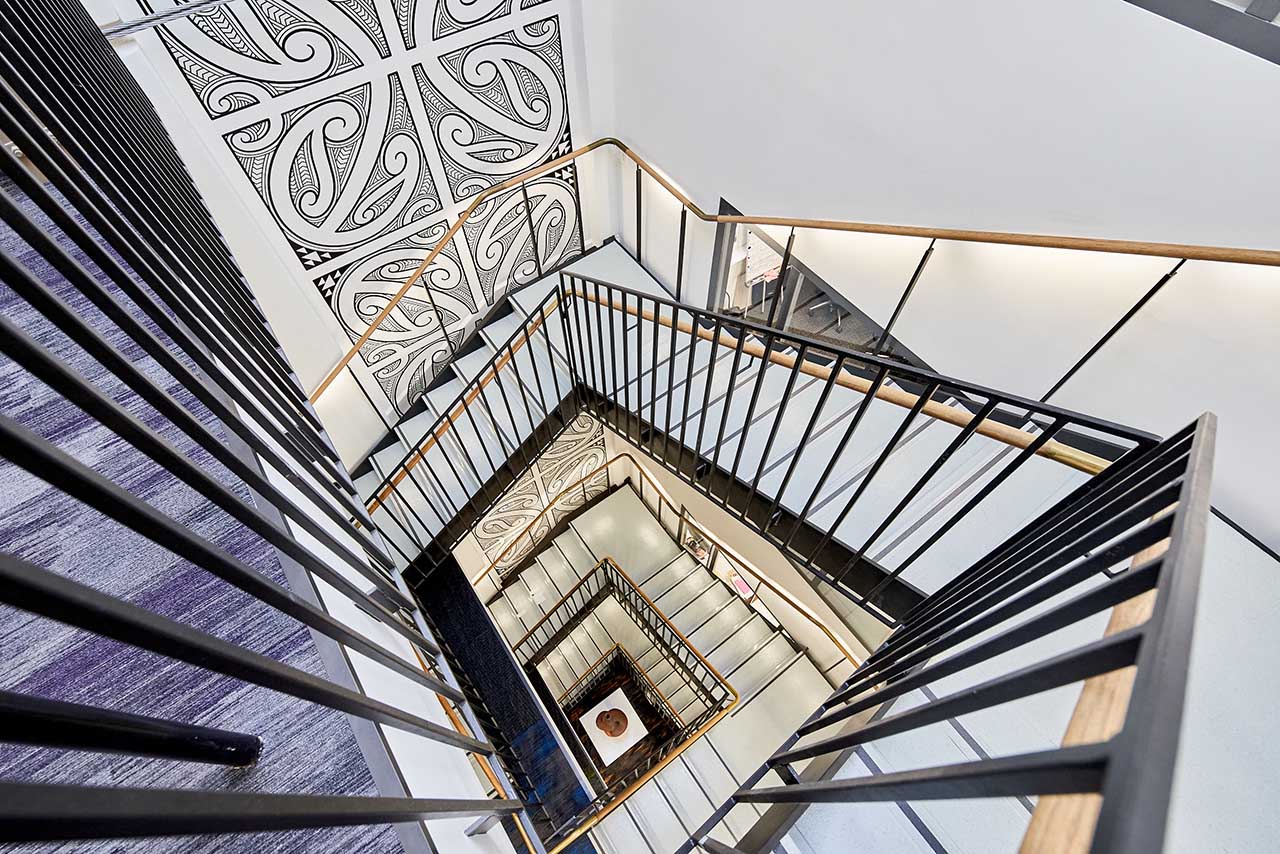 The journey to a new space led staff and stakeholders to develop a language and a Māori narrative that layers cultural values into all elements of the working environment. The Ministry and its component parts were re-imagined as a wharenui (meeting house). Every individual has a key role as a pou (pillar) which helps their wharenui to stand and function, and allows staff to think about their workspace differently. Even working remotely they are still a pou, an integral part, of their whare.
We worked with staff and advisors to examine what it means to be part of the Ministry of Culture and Heritage, and we explored room planning, furniture concepts and the redevelopment of meeting spaces. We reconfigured the desking to increase capacity for growth, improved circulation and split noisy functions, such as the breakout area, from quiet ones. Alongside Māori cultural advisors we collaborated with Māori experts to develop a narrative and aesthetic for the revitalised space.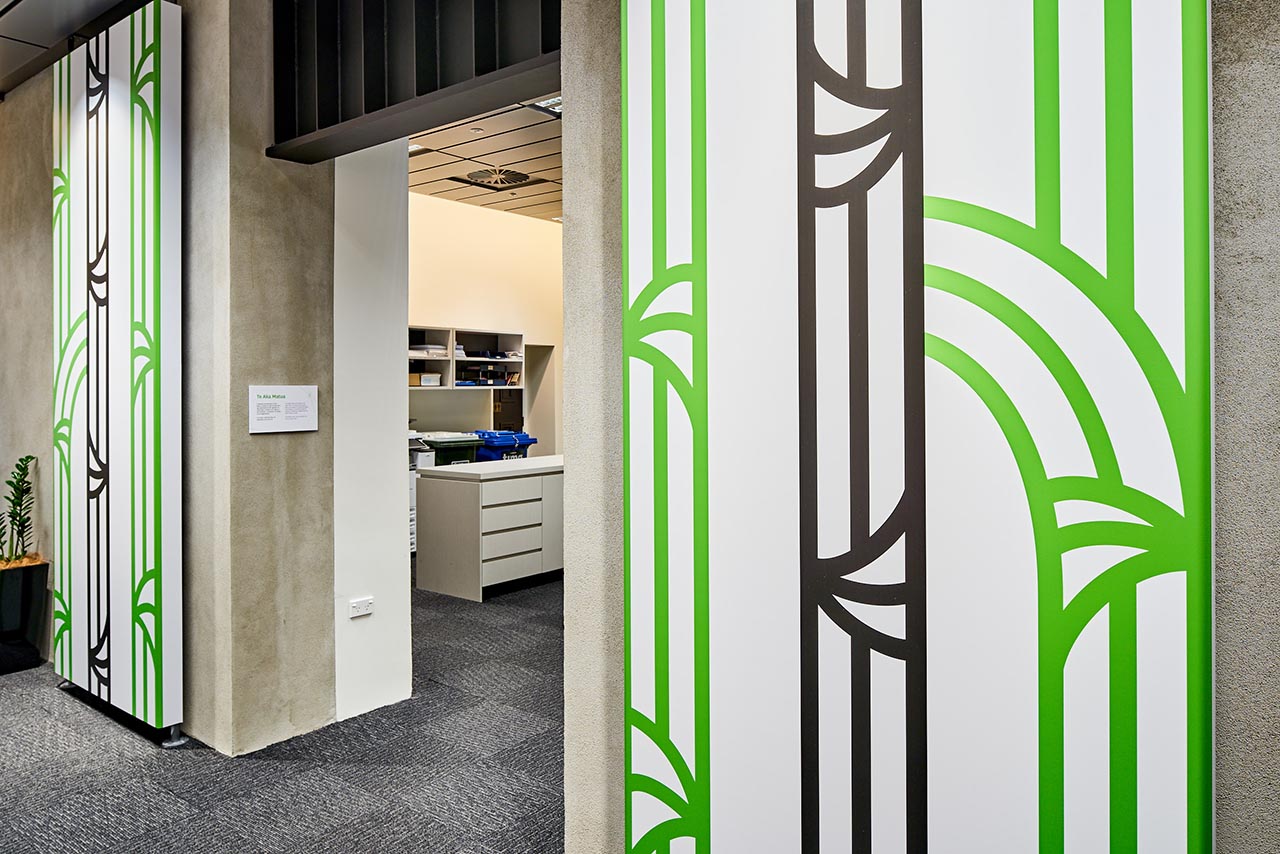 The new fitout represents a strong Māori narrative intended to be genuine and authentic. The designs, graphics and narratives are grounded in Māori mythology including the kōrero pertaining to Ranginui and Papatūānuku (sky father-earth mother). At the entrance is Tāne, Māori god of the forest and birds. He welcomes visitors as kaitiaki (guardian) of Te Whare o Te Manatū Taonga.
get in touch to discuss your project